RARITY, Heavy Hearts, Dive, Dead Fall, and More at Artlore Studio
January 16, 2019 at 11:15 AM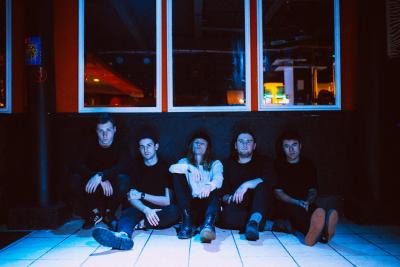 Saturday, Jan. 19th
This Saturday, Aorta Entertainment and Management Erie is bringing a series of out-of-towners through Artlore Studios for a show stacked with distortion. Headlined by Canadian reverb-rockers RARITY and Heavy Hearts, the show will also feature Pittsburgh's Dive and Kent, Ohio's Dead Fall, alongside locals Brave New World and Melancholy. If booking a show like this sounds like an undertaking, Elvis Andromeda Maryshine can assure you it is. But it's also part of the process.
"I choose bands that have similar styles and composition elements in their writing to create a bill where each act complements the others without sounding exactly the same," says Maryshine.
Aorta Entertainment is at the forefront of booking shows in Erie, often pairing locals up with touring bands in the region. While unable to comment on the company's multitude of future plans just yet, Maryshine is working behind the scenes on a list of goals for 2019.
"I'm going to be adding more artists to my development and management roster. I'm also looking to raise our average show attendance by continuing to expand the fan bases of the local and regional bands I've put into rotation to fill out lineups for the touring bands I'm bringing in," she explains.
Still, Maryshine simply sounds humbled to be expanding the Erie arts community in any capacity. And as a community, we'll be lucky to have her bringing in independent artists across the spectrum (from the emo/grunge-revival of this show, to the weird-pop acts of previous gigs and beyond), effectively renewing Erie's status as a DIY community for years to come.
"I'm just trying to build the scene and community together. I never imagined this would grow so fast in so many different areas. I got picked up by a national company within six months of starting my own talent buying and management company. That is wild." — Aaron Mook
7:30 p.m. to 11 p.m. // 3406 W. Lake Rd. // $12 Pre-sale, $15 Doors // All Ages, BYOB 21+ with ID // facebook.com/aortaerie