2016: The Year in Review
Lions, leadership, and the quest for courage
December 21, 2016 at 1:15 PM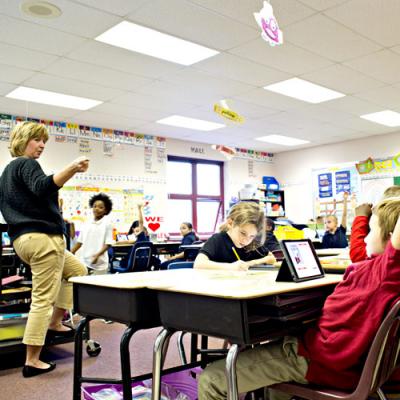 If the nation's top Twitter hashtags were the Olympics, the election, and Pokémon Go, I'm guessing Erie's were Tall Ships, Roar on the Shore, Perry Palooza, and, oh yes, the election.
But as the world's largest rubber duck deflated and the last tall ship disappeared on the horizon, as the Presque Isle Lighthouse shuttered its doors for the season, the refurbished fountain in Perry Square donned its protective cover, and the super moon set over the rural countryside that turned Erie County red, we're left with some hefty challenges as we step over the threshold into 2017.
Here are five that will shape our community for generations.
Action on Erie's comprehensive plan(s)
2016 brought the completion of the city of Erie's first comprehensive plan in decades, Erie Refocused, better known as the Buki Plan.
The tell-all strategic guide chronicles Erie's decline and presents the hard choices needed to reverse it. Taken together with the Erie Downtown Master Plan, Emerge 2040, and the new West Bayfront Neighborhood Plan, this plan addresses needs in a number of areas, including housing, transportation, land use, and economic development.
Will we make the leap for sweeping change or will we hesitate, stand still, and accept the status quo?
Two outsiders writing for The Atlantic urged in no uncertain terms, "Go for it!" Journalists James and Deborah Fallows, who came to Erie as part of their "City Makers: American Futures," project, tapped into the incredible momentum we're beginning to see as community groups and businesses like Erie Insurance come together in tough times to save our city.
"Erie has as active a civic-reform movement as you will find anywhere in the country, led by people in their 20s and 30s who believe they can create new businesses for themselves and new life for their town," wrote James Fallows in his first of five essays. "Erie is worse off in most ways than it was 50 years ago – but better off than five years ago, and headed toward better prospects five years from now, in the view of most people there."
Clearly, these writers didn't talk to the naysayers and instead focused on the features many of us who live here fail to see. Like Charles Buki, lead consultant on the comprehensive plan, they discovered our community already has the tools it needs for recovery. "Most of all," Buki said, "in the community itself we found willingness to do what's required, if asked, and if mobilized."
Technology, healthcare, and insurance are leading the way with a major vote of confidence this year. Velocity Network will move its headquarters to center city, Erie Insurance will invest $135 million in a new office complex, and UPMC Hamot announced plans for a $111 million patient tower, the largest expansion in its history.
That kind of optimism alone can supercharge our drive out of the doldrums. But given that we've already fallen behind in the Buki plan's benchmarks, there's no time to waste.
Onward, cowardly lions.
A call for leadership
I fear the 2016 presidential election will have devastating consequences for the environment, education, civil rights, our most vulnerable citizens, and our relationships around the globe; but as former House Speaker Tip O'Neill once said, "All politics is local."
He has a point. We have a real shot at building a better future in our corner of the world if we make a smart choice for mayor.
For the first time in 12 years, Erie voters have the opportunity to elect a transformational leader. Someone who will spend less time pushing pencils on the fifth floor of City Hall and more time rallying the resources for Erie's resurgence.
The May 16 primary will undoubtedly draw a wide range of applicants (yes, applicants – this is the city's top job, and you're in charge of hiring). As of this writing, three Democrats – Erie County Councilman Jay Breneman, 34, longtime community activist Lisa Austin, 60, and Executive Director of the Erie Playhouse Almi Clerkin, 53 – have formally announced their candidacies. Republican Al Zimmer, 73, a retired security guard, is also in the running.
Resist the urge to pigeonhole candidates with a tagline as ads so often do. Instead, look deeper and think critically before voting.
As the announcements roll out, hold each candidate up to the light. Who is best equipped to lead Erie's efforts to curb gun violence, stem poverty, restore blighted buildings, and reverse our declining tax base? Who has the courage to step outside the city's comfort zone, climb over the hurdles that hold us back, and point us to a sustainable future, using Erie Refocused as a guide?
I'm not going to speculate who will run or predict who will win. As we found out in 2016, anything can happen.
Whatever your politics, I'm sure you'll agree an informed, engaged citizenry is critical to our democracy. It's heartening to see neighbors embracing immigrants in our sanctuary city, and activists fighting not only for jobs, but for clean air and clean water. We're holding peace vigils, reclaiming streets from violence, creating meaningful public art, preserving cultural assets, and organizing acts of resistance against injustice.
So do what you must do. Pay attention. Read. Make your voice heard. And above all, vote.
C is for collaborate
If we learned anything from the 18-month standoff between the city and county over the Erie Metropolitan Transit Authority (EMTA) charter renewal, it's that we have a long way to go in terms of regional collaboration. Despite many proposals from the county to forge a more equitable agreement for vital public transportation services, Mayor Joe Sinnott and company refused to even meet with county officials, let alone compromise.
Finally in October, with state and federal funding at risk, dwindling reserves, and under threat of takeover by a PennDOT-appointed third party, the city and county negotiated and approved a new, 10-year operating charter agreement. The agreement increases county representation on EMTA's board from three appointees to four and gives the city five appointees instead of its current six. The city will provide 55 percent of the state-required share of municipal funding; the county will contribute 45 percent.
A new rider advisory board could be the best idea yet. Maybe if riders had been consulted in the first place we would have had a deal a long time ago.
Fair and equitable education
Erie School District Superintendent Jay Badams grabbed headlines last May with his threat to close the city's four public high schools and bus students to wealthier, whiter county schools to avoid insolvency. It was a bold move – and a necessary one. Badams' controversial budget proposal brought the county's other superintendents to the table, and galvanized support from students, parents, educators, and community members who took their collective cause to Harrisburg. Gov. Tom Wolf came to town for a firsthand look inside Erie schools, but made no promises.
An infusion of $4 million in emergency funding was only a temporary fix. The state-mandated financial recovery plan awaiting Pennsylvania Department of Education approval will require $31.8 million.
A revised education funding formula passed with bipartisan support last July, but it applies only to new basic education aid, doesn't shore up years of unfair distribution of resources, and puts declining districts like Erie at a disadvantage. City students aren't benefiting from the same quality education that county students receive.
Badams is right: Full funding of Erie schools is a moral issue.
This year's state budget didn't come close to restoring former Gov. Corbett's cuts to K-12 education. It's time for Gov. Wolf and the General Assembly to start looking at new revenue sources, not just corporate tax breaks, if we're serious about the long-term future of education in Pennsylvania.
Long after Badams leaves the building – he's a finalist for a position in Vermont – the tough work remains.
Spike in heroin deaths
Each of these challenges in one way or another could mean life or death for our city, but this one is literal.
Chances are, you or someone you know suffered the heart-wrenching loss of a loved one to heroin or opioids this year. At least once a week, their faces appear in the local obituary pages, one more promising life cut short.
Erie County Coroner Lyell Cook said of the 541 deaths his office investigated so far in 2016, 84 were drug-related deaths, an increase of 19 percent over last year. Those with heroin and its synthetic sister fentanyl are to blame for 53 of them. The dangerous opioid fentanyl is showing up at an alarming pace in the coroner's lab reports. Fentanyl claimed 30 lives in 2016, compared with six in 2015.
Fentanyl, either prescribed for pain or illicitly obtained and cut into street drugs, often without a user's knowledge, is 400 to 700 times more powerful than pure morphine. "The first time you try it is usually your last," Cook said. "You're dead by the time you hit the ground."
Officials here and across the nation are calling heroin and opioid misuse one of the most serious public health crises of our time.
In November, the U.S. Surgeon General issued a landmark report confirming that addiction is a chronic disease of the brain. He challenged health care professionals, counselors, law enforcement, community groups, and elected officials to come up with action plans that will make treatment more effective and more accessible.
"It's time to change how we view addiction," said Surgeon General Vivek Murthy, "not as a moral failing, but as a chronic illness that must be treated with skill, urgency, and compassion. The way we address this crisis is a test for America."
Better sharpen our pencils. A new Blue Cross Blue Shield Health Index launched in November, drawn from actual insurance claims, ranked mood and substance abuse disorders as the top two illnesses affecting Erie County residents' overall health. The threat is greater than high cholesterol, diabetes, and high blood pressure.
Erie County Executive Kathy Dahlkemper, who served on a national task force examining heroin and opioid abuse this year, uses every opportunity she can to speak publicly about what needs to be done.
"Some people ask, 'Should we be trying to save the lives of drug addicts?'" Dahlkemper said. "Would you not save someone who is in cardiac arrest because he has overeaten or smoked? Addiction is a disease. We all have to work at reducing the stigma. These people have value to their families and to our society."
Starting this year, many police departments began carrying naloxone, a lifesaving opioid overdose reversal drug, and hospital emergency rooms, beginning with UPMC Hamot, deployed a "warm handoff" program aimed at getting overdose patients into substance abuse treatment right away. Vivitrol, an opioid blocker that lasts 30 days, is now being given to heroin addicts on their release from Erie County Prison, giving them time to get the support they need to begin recovery. Gov. Wolf named Erie's Esper Treatment Center one of 25 Centers of Excellence around the state. These efforts, and a new statewide prescription-monitoring program, are signs of progress, but don't go nearly far enough.
The Erie County Office of Drug and Alcohol Abuse and local treatment centers hosted a two-day collaborative forum in September to share best practices in community outreach, prevention, and treatment.
Two months later, barriers to treatment were discussed in at a public hearing conducted by Gary Tennis, secretary of the state Department of Drug and Alcohol Programs, at the Tom Ridge Environmental Center. A report for the General Assembly in 2017 will most certainly include requests for more funding.
At the hearing, addicts in various stages of recovery begged the panel for much-needed reforms. One young woman, a recovering addict who lost her children's father to a drug overdose, told of wanting desperately to get well after suffering relapses upon her release from 19 different facilities, calling cost and quality of care into question.
When it was his turn, David Crowe, executive director of the Crawford County Drug & Alcohol Commission, looked up in exasperation from his neatly typed testimony. "People are dying in record numbers," he said. "It comes down to this: Do our politicians have the courage to keep these people alive?"
The same could be asked of all our challenges: Do we have the courage to do what's right?
Lisa Gensheimer is a writer and documentary producer who lives in North East, which, like other outlying communities, depends on a vibrant center city. She can be reached at lisa@onmainstreet.com