A Few of Our Favorite Can't Miss Dishes
Some of our Erie-area favorite menu items
March 2, 2022 at 10:00 AM
Allow us to introduce you to the third annual installment of our "can't-miss dish" list. Do you have a favorite thing to order at your local eatery? We hope so, but if not, here are some of ours to get you started. With a couple of tips from some of our loyal readers and followers, we were able to put together quite the enviable spread. With dine-in, takeout, and options to order online available at nearly every one of these fine establishments, there's all manner of ways to check these off throughout the coming months. Bon appetit!
(alphabetical by location)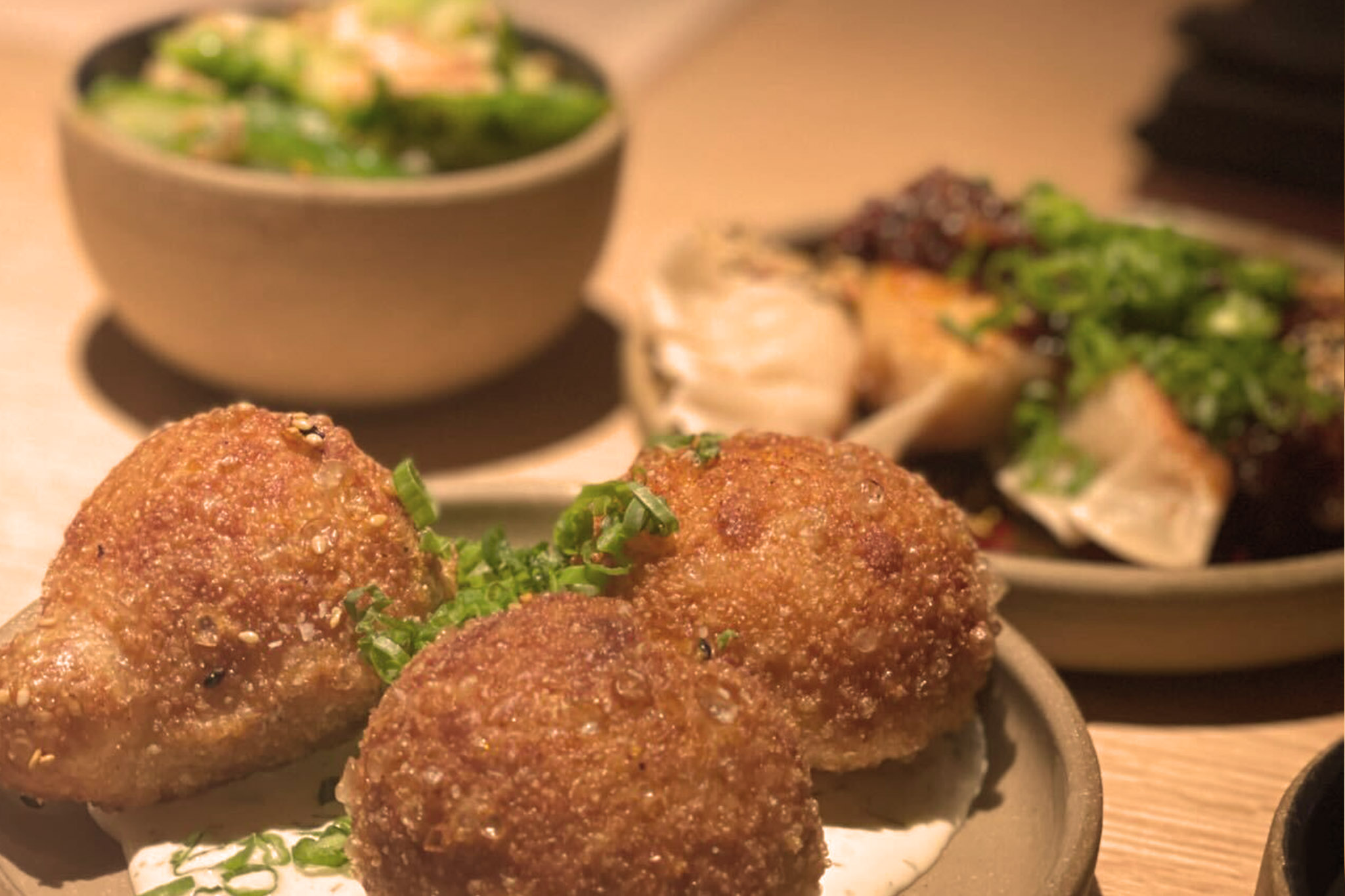 What: Thick Cut Pepperoni & Chorizo Fried Buns
Where: BAR RŌNIN
Vibe: Beautifully Balling
On the Menu as: Izakaya Snacks
Price: $9
With wasabi ranch and garlic furikake, Bar Ronin's very first item on the menu grabbed our attention. Their Thick Cut Pepperoni & Chorizo Fried Buns suspiciously feel like a clever deconstruction of one of the most Erie foods ever: The pepperoni ball. The combo never tasted so elegant. It's also all but a requirement that one orders (and Instagrams) their Empress Rickey gin cocktail, with its photogenic purple bubble. 
948 W. Erie Plaza Dr. // (814) 920-1400 // roninerie.com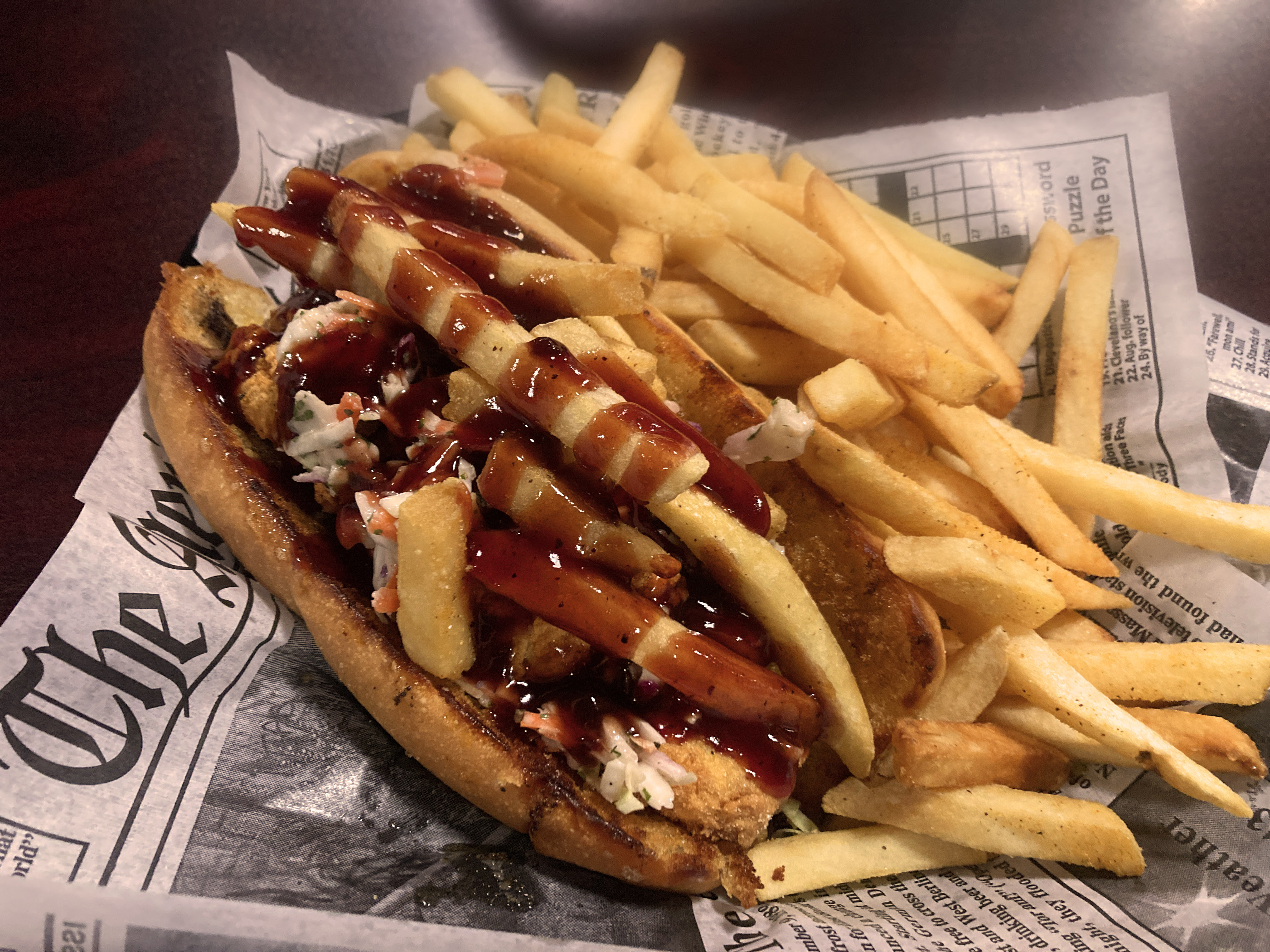 What: Polish Boy Sandwiches
Where: Chippers Seafood and Southern Fusion
Vibe: Soulfully Scrumptious
On the Menu as: The Erie Polish Boys
Price: $9.99 - $13.99
You'll want to get the napkins out for this regional take on the New Orleans classic po boy, with Chipper's offering deep-fried kielbasa (making for the quintessential Cleveland-style Polish Boy sausage sandwich), fried shrimp, fried fish, or chicken tenders stuffed on a toasted hoagie bun, topped with cilantro coleslaw, blu-berry hill BBQ sauce, and a heaping pile of seasoned fries – which are easily some of the best in town. 
1023 State St. // (814) 920-9006 // chippersseafood.com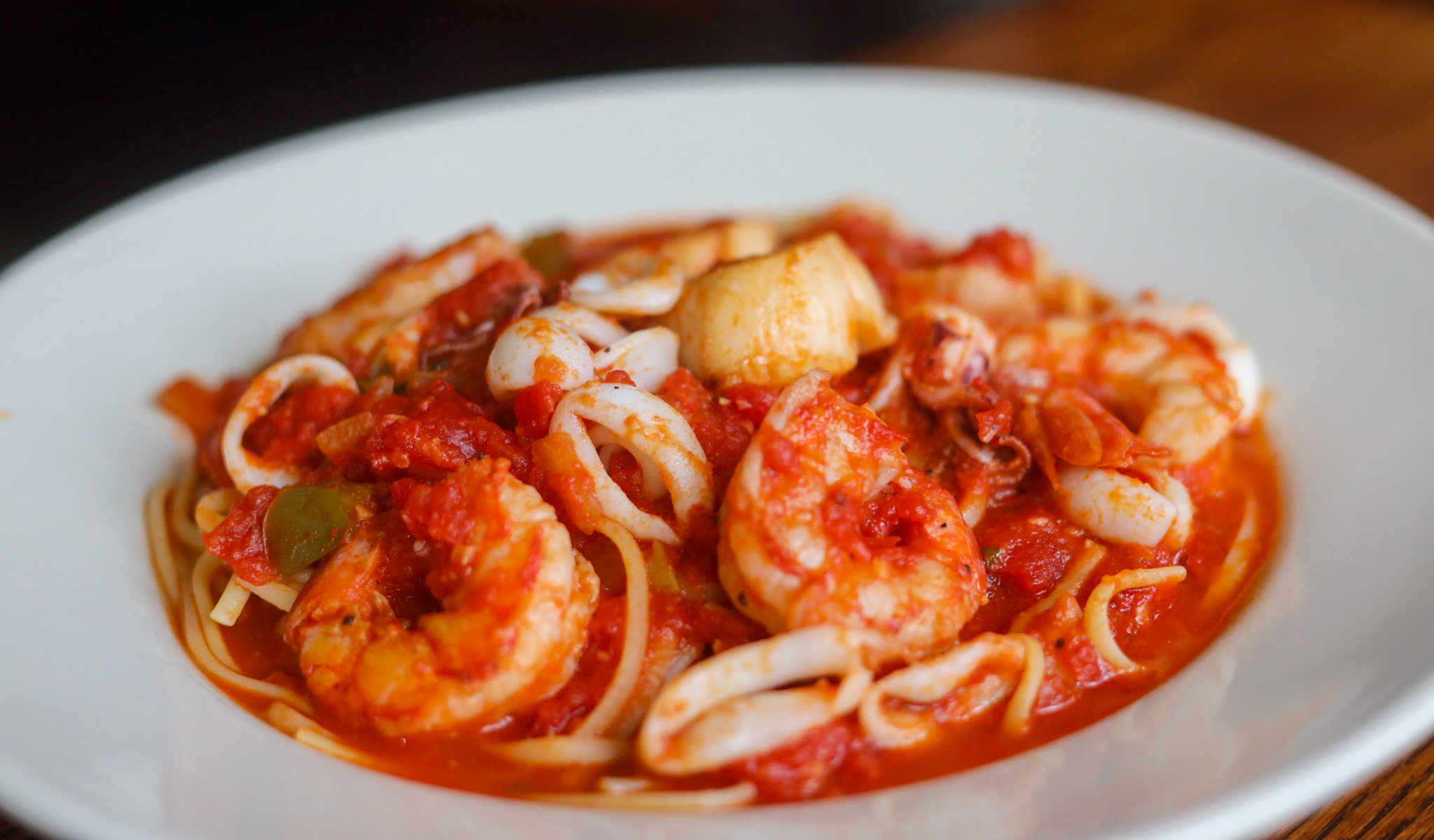 What: Frutti Di Mare
Where: Colao's Ristorante
Vibe: Shellfishly Splendid
On the Menu as: Frutti Di Mare
Price: $25
With its romantic atmosphere and killer bar selections, Colao's Ristorante is a local favorite for many reasons. In addition to traditional Italian favorites (try their lasagna, for example), they have a nice selection of seafood dishes. The Frutti Di Mare (or "fruit of the sea")  features U-10 (i.e. ten or fewer per pound) day boat scallops, shrimp, fresh calamari, garlic, and house-made marinara with linguine pasta. Like many Colao's entrees, it comes with a house salad, Italian bread, and of course, their house-made dipping oil.
2826 Plum St. // (814) 866-9621 // colaos.com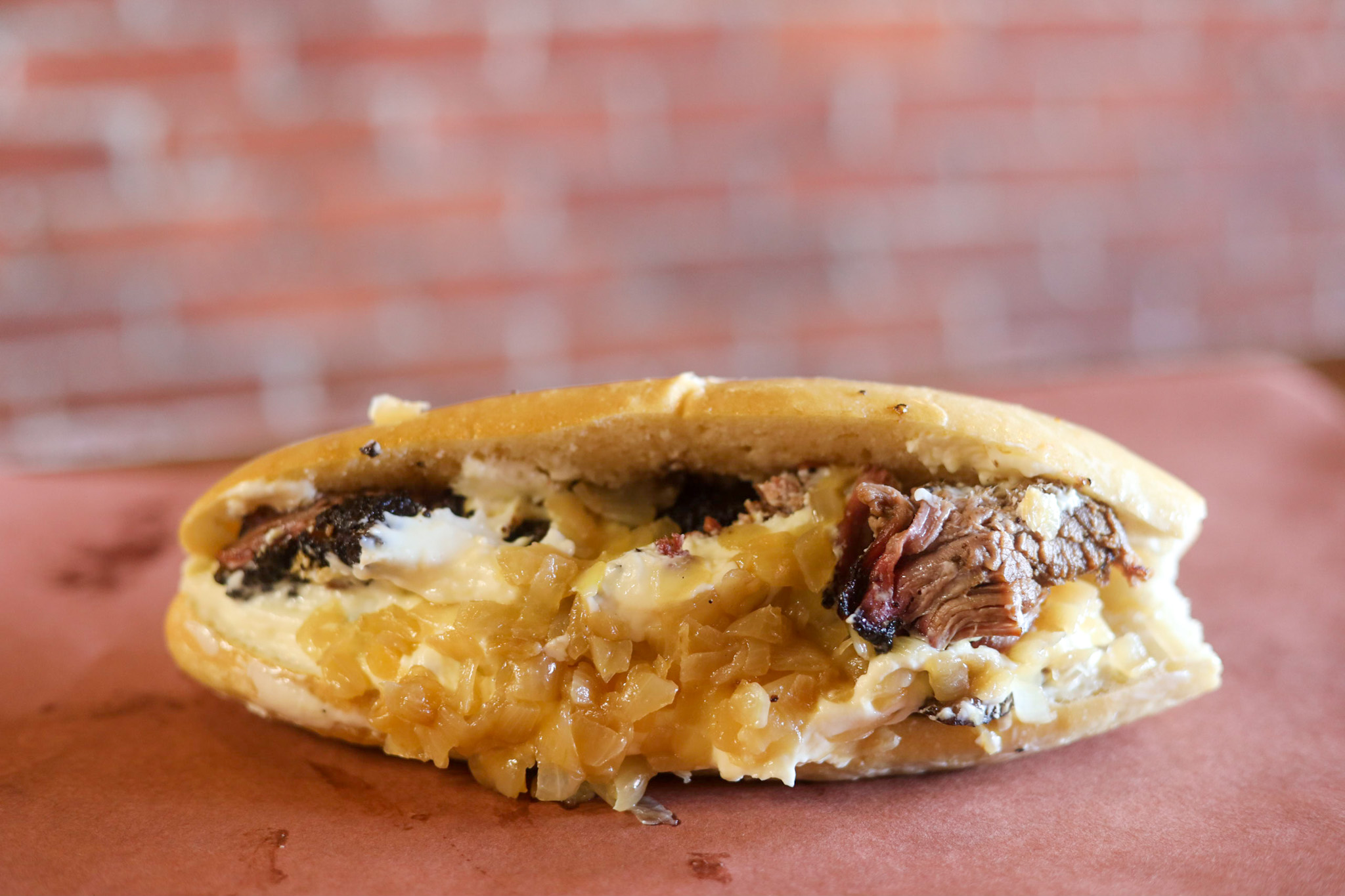 What: Brisket Cheesesteaks
Where: Federal Hill Smokehouse
Vibe: Fanatically Fantastic
On the Menu as: Specials
Price: $12.50
Listen, at Federal Hill, we just do whatever the butcher paper says. Sometimes it tells you when they're out of an item, and sometimes the opposite. There are certain Thursdays when you'll definitely want to pay attention to these markered messages because they let you know that Brisket Cheesesteaks are available. These first-come first-served treats are a BBQ take on the classic Philly — a nice cut of Federal Hill brisket, with grilled onions, and a slathering of melted cheese. Wow.
2609 Peach St. // (814) 920-4695 // federalhillsmokehouse.com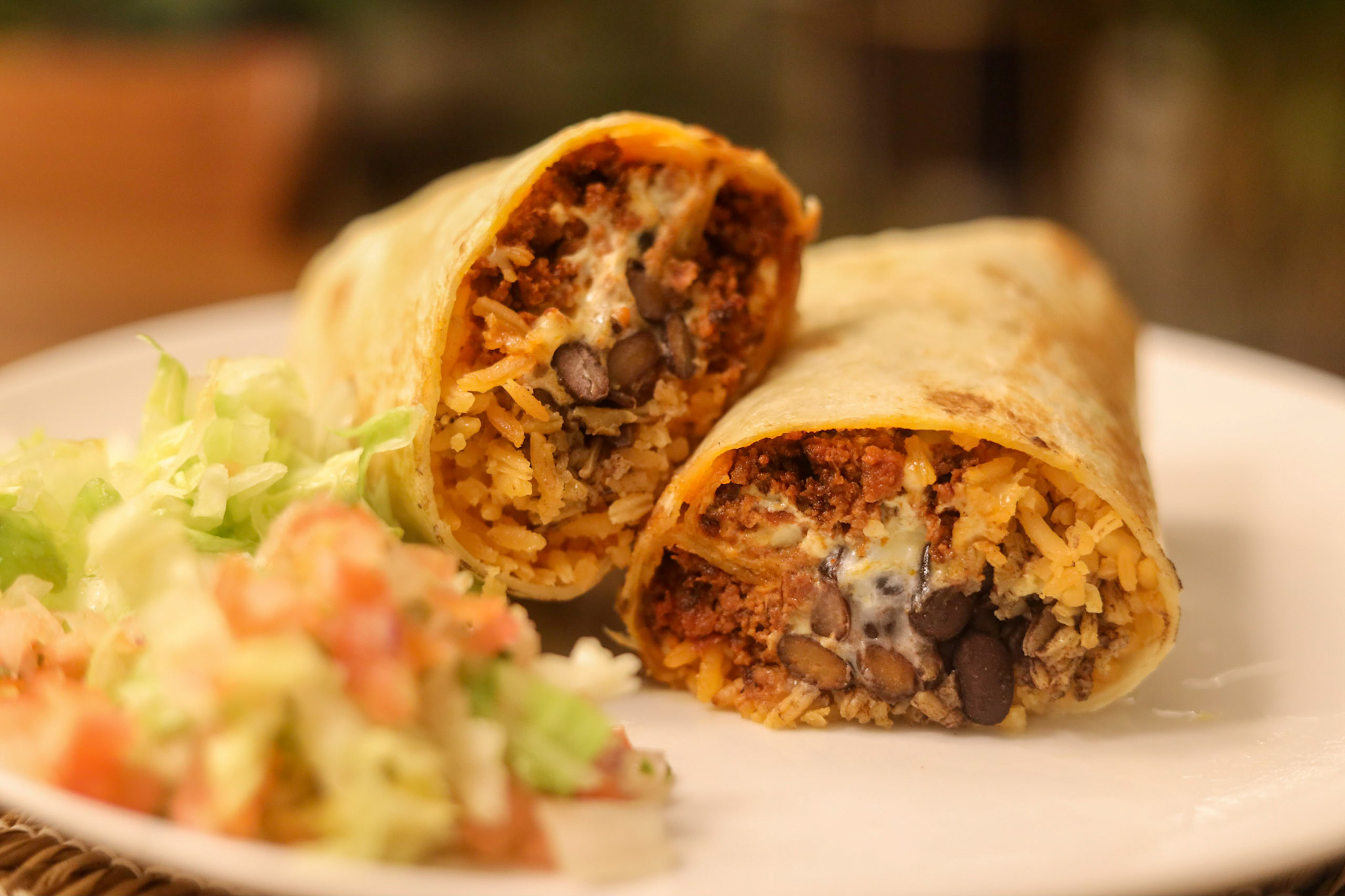 What: Burrito California
Where: Loco Taco 
Vibe: Earth-shatteringly Enwrapping
On the Menu as: Burritos
Price: $9
You might not expect that one of the best places to get mouth-watering Mexican food would be located in a gas station, but lo and behold, there's your next favorite place, Loco Taco. With a full menu worth sampling, a few of us couldn't stop ordering the Burrito California – a white flour tortilla with rice, black beans, shredded cheese, sour cream, and your choice of chicken, steak, shrimp, or chorizo, with lettuce and pico de gallo.
1002 Liberty St. // (814) 520-6501 // toasttab.com/loco-taco-1002-liberty-st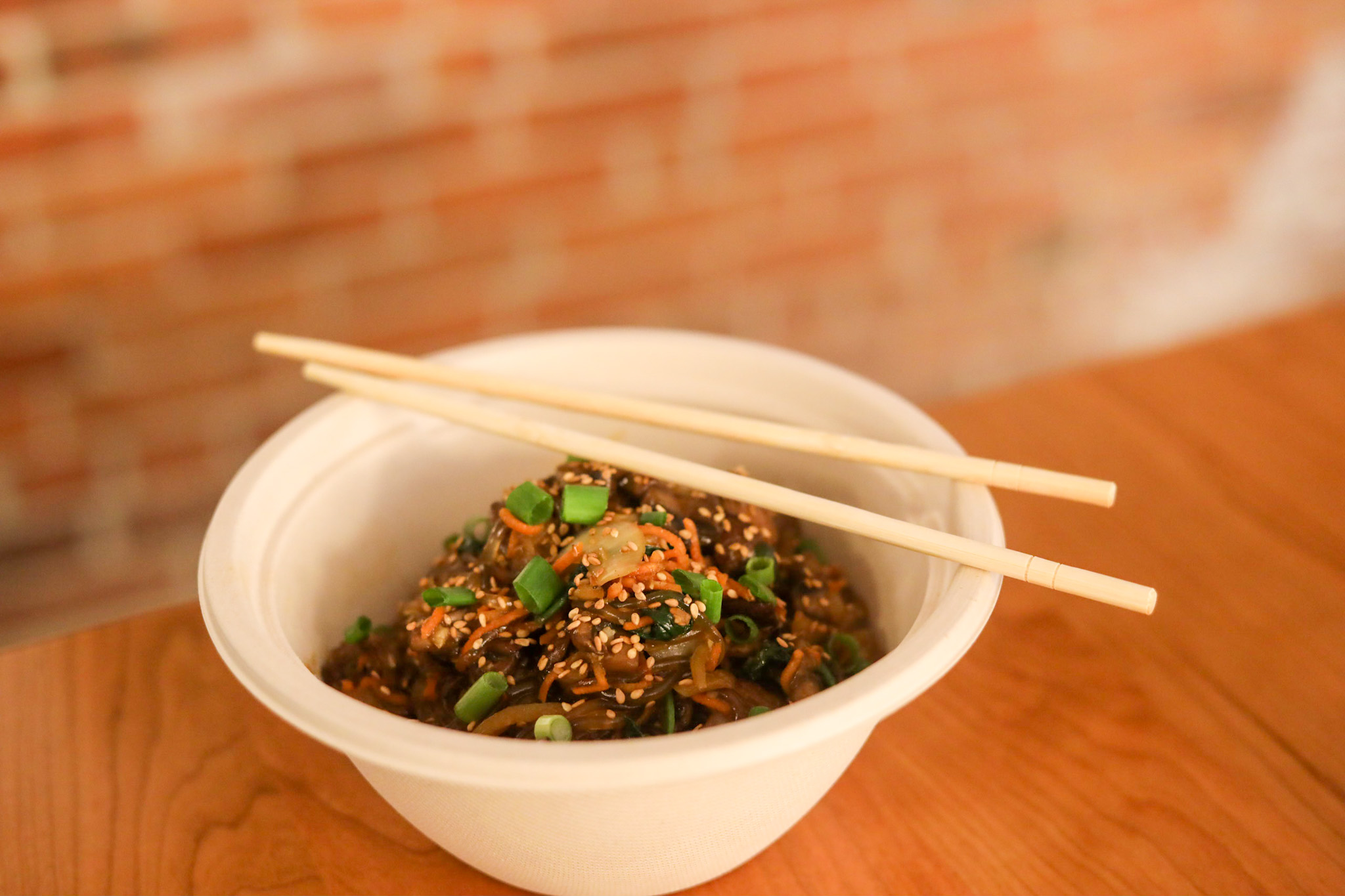 What: Royal Japchae
Where: Noodlelove at the Flagship City Food Hall
Vibe: Richly Rewarding
On the Menu as: Wok Selections
Price: $12
Just in case you get a little paralysis of choice when building a create-your-own bowl, Noodlelove has got you covered. One of our favorites was clearly their Royal Japchae. With its glass noodles, roasted crimini mushrooms, onions, (lots of) garlic, spinach, carrots, scallions, sesame seeds, and sesame soy sauce, you'll be slurping it down in no time. Initially vegan, add your choice of protein (roasted chicken, umami shrimp, Korean flank steak, roasted tofu, or lump crabmeat) to give it a boost fit for a king.
​​22 N. Park Row // (814) 983-0999 // flagshipcityfoodhall.com/noodle-love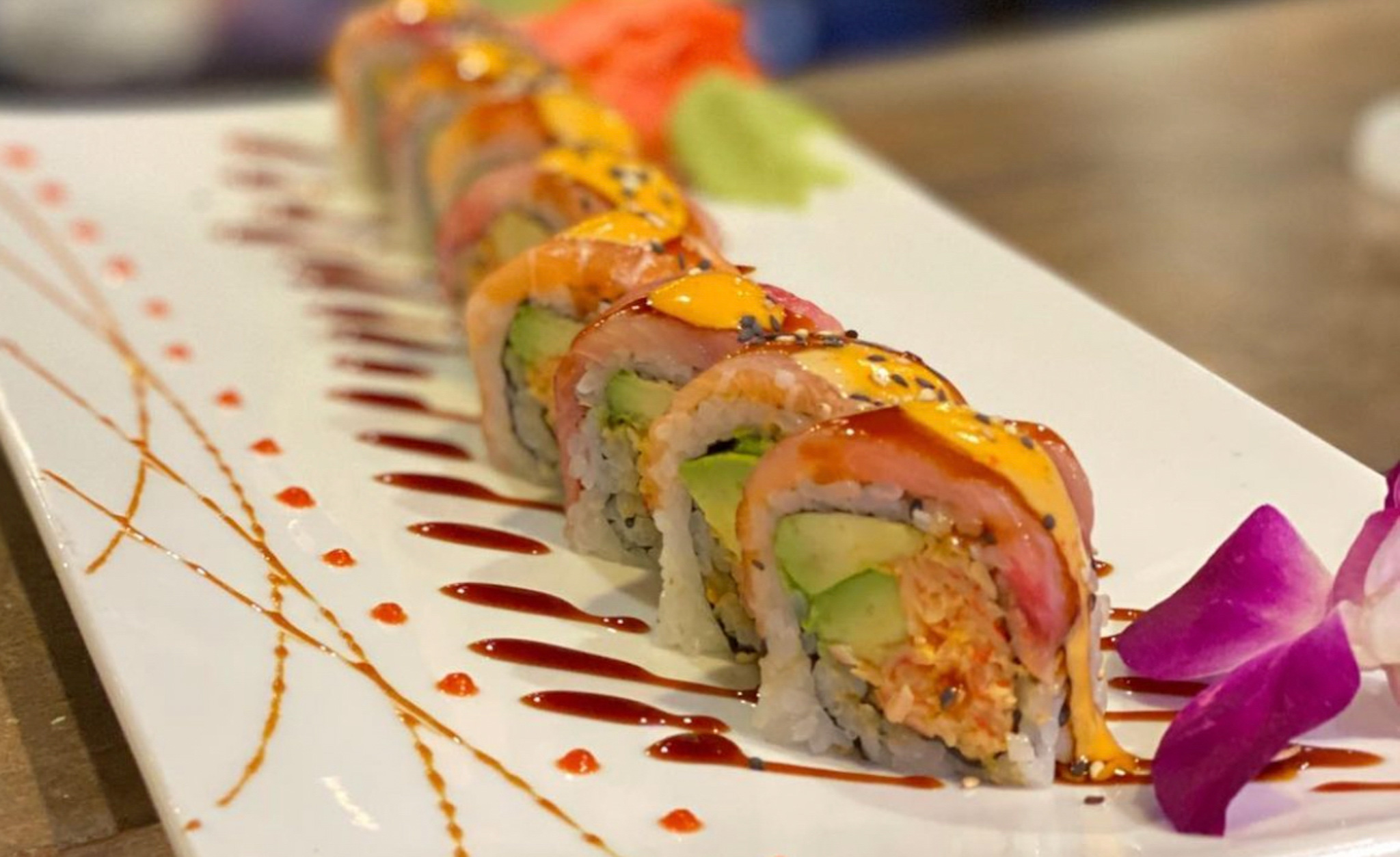 What: Kamikaze Roll 
Where: Samurai Kitchen + Sushi
Vibe: Rockingly Rolled
On the Menu as: Sushi Special Rolls
Price: $16.95
Samurai Kitchen + Sushi has become the top place to go around town for a good roll or two. Their packed menu has hibachi dishes and a ramen selection as well. One of our favorites was the Kamikaze roll, with spicy crab and avocado topped with salmon and yellowtail, served with spicy mayo and eel sauce. Each special roll comes with clear or miso soup or a salad (and you gotta love that miso dressing). 
2767 W. 12th St. // (814) 833-0293 // samuraisushierie.com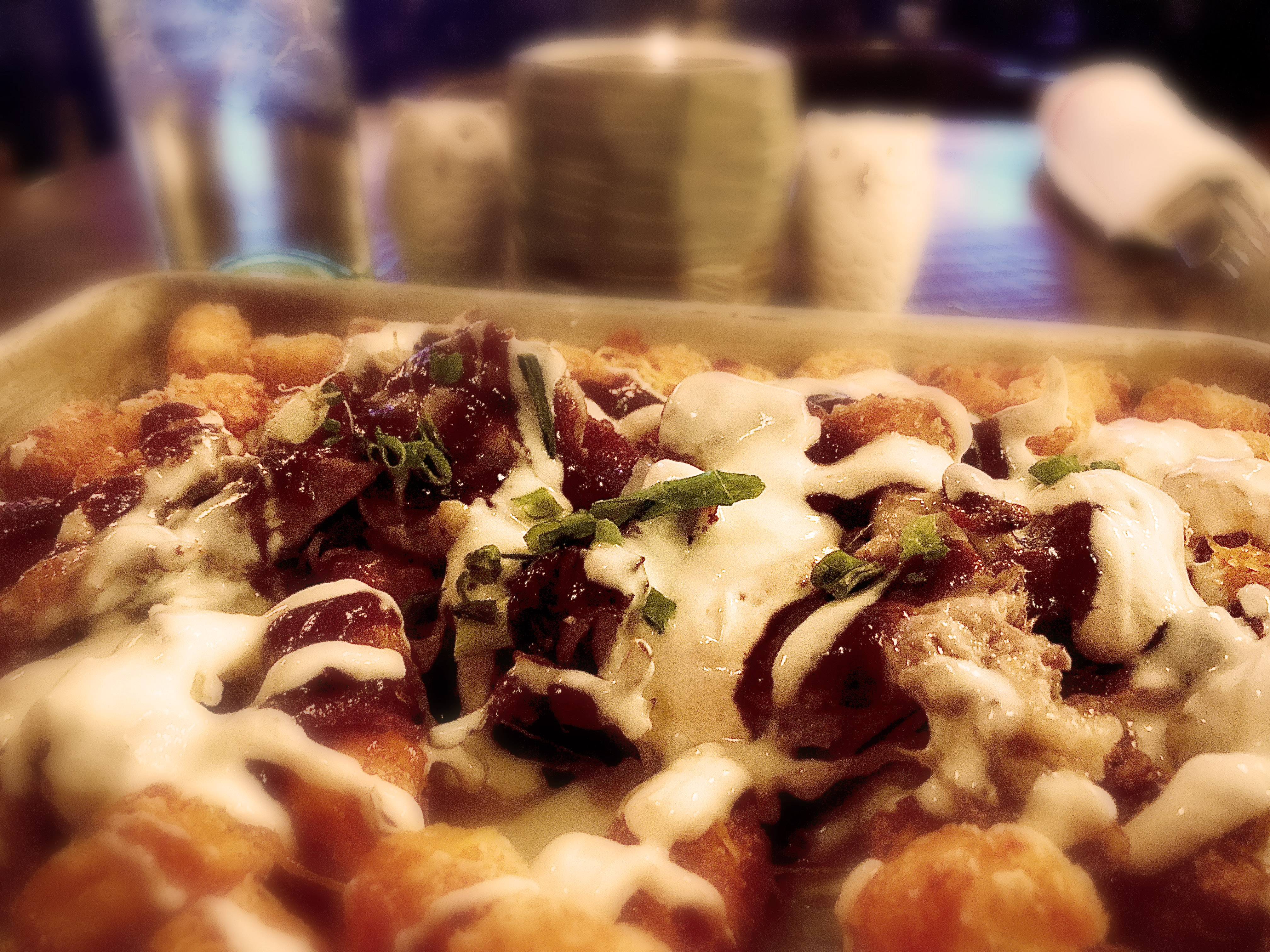 What: Loaded Tots
Where: The Skunk and Goat Tavern
Vibe: Tuberiffically Tantalizing
On the Menu as: Starters
Price: $14
Though it seems pretty unassuming compared to the rest of the Skunk and Goat's top-quality menu, their loaded tots have been ordered by us countless times. Perfect as a takeout option, it's a huge portion of russet potato tots, three-cheese blend, cheese sauce, bacon, scallions, and chipotle sour cream. Adding pulled pork just makes it all the better, for an appetizer that you'll want to feed on many times over.
17 W. Main St., North East // (814) 347-9078 // skunkandgoattavern.com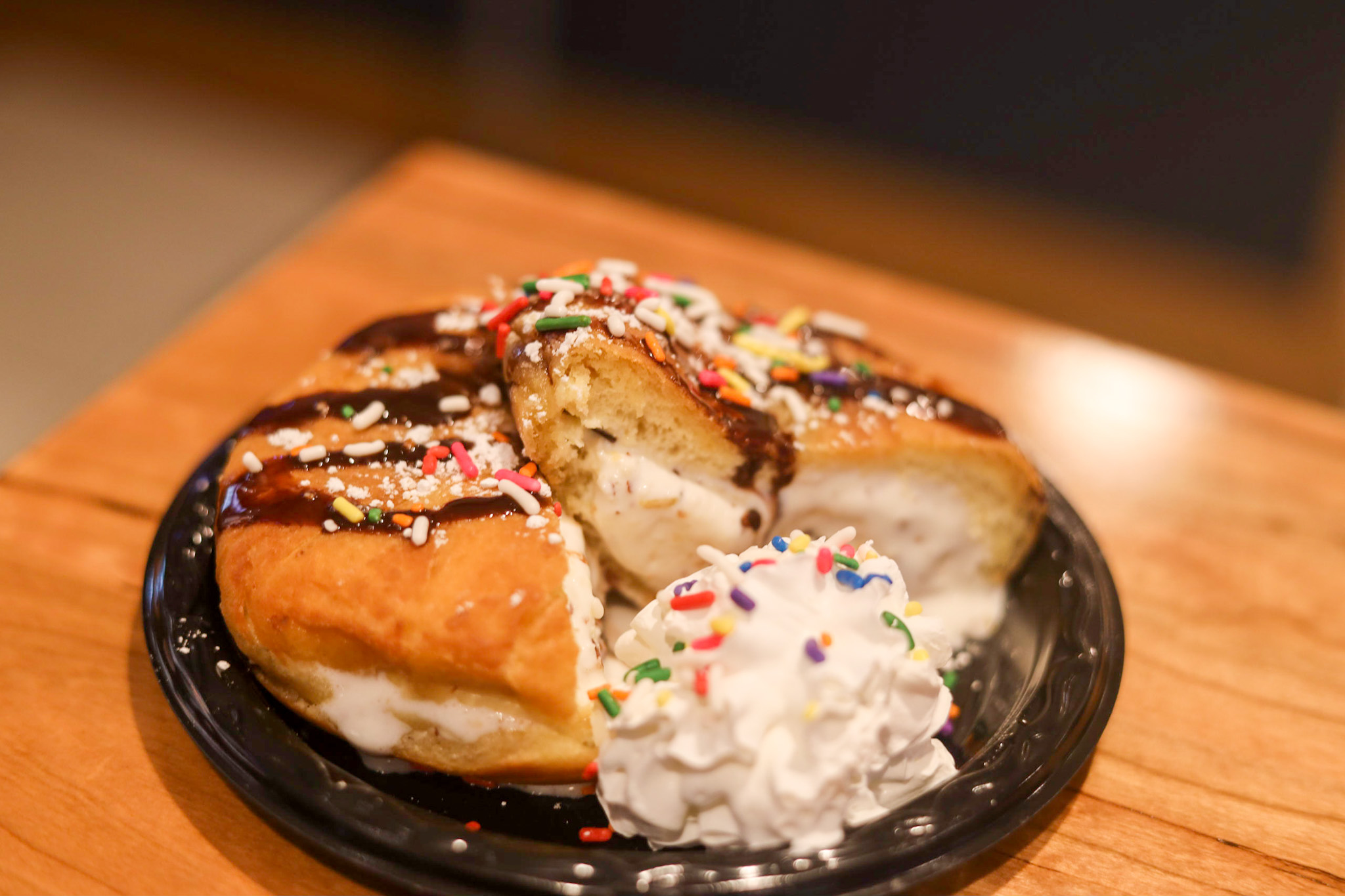 And for dessert …
What: Donut Ice Cream Sandwich 
Where: The Straw Hat Sundae Shop at the Flagship City Food Hall
Vibe: Meltingly Mighty 
On the Menu as: Specials
Price: $4
Do you like donuts? Do you like ice cream? Well, the folks at the Straw Hat Sundae Shop went a little crazy and we're all in luck. They take your choice of world-famous Penn State Berkey Creamery selection and put it into a Mighty Fine glazed donut, as Erie County meets State College. It's just as ridiculously decadent as it sounds, just make sure to eat it all before it melts! Yes, please.
22 N. Park Row // (814) 347-5166 // thestrawhaticecream.com 


Hangry that your favorite isn't on this list? Email contact@eriereader.com to suggest something for next year.