A Fifth of Beethoven
Cocktail contest an outpouring of creativity benefiting the Philharmonic
March 14, 2018 at 11:45 AM
German composer Ludwig van Beethoven was remarkably productive during his 56 years, with a musical genius that transcended both hearing loss and a fondness for drink, both of which accelerated around the age of 30. With 722 compositions to Beethoven's credit (according to the Beethoven Haus museum in his birthplace of Bonn), we can assume many libations were poured to take the edge off a creative process that was almost constantly ongoing. His creative talent had a great impact on his liver, but an exponentially greater effect on the course of Western music. Compositions like "Moonlight Sonata," "Fur Elise," and Symphony Nos. 5 and 9 are among several that remain instantly recognizable.
The Erie Philharmonic and Five & 20 Spirits and Brewing continue to celebrate that legacy with the Beethoven 4/4 Festival, which began last year and will culminate with Beethoven's 250th birthday in 2020. Each year, the Philharmonic will present works from Beethoven's extensive catalog while Five & 20 crafts a distinctive beverage to toast to his achievements. Each offering has been thoughtfully formulated with respect to the geography and history of western Germany in the late 18th and early 19th century. Last year's offering was a Kolsch, which is a crisp, easy-drinking ale enjoyed by denizens of Cologne (just north of Bonn).
This year, consumers can literally pick up a fifth of Beethoven with Five & 20's Commemorative Genever. Genever or jenever (pronounced either juh-NEE-ver or JEN-uh-ver, as in juh-NEE-ver Aniston or JEN-uh-ver Love Hewitt) is the historical predecessor to gin and originated in Holland during the 1600s. While it is flavored with juniper berries (among other things — in this case, coriander, orange peel and ginger), it does not possess the upfront piny sharpness of gin. The Five & 20 brand is modeled after an Oude (or "old-style") genever, which uses a malt spirit base (as opposed to a neutral grain spirit). While it can be substituted for gin in a number of traditional cocktails, it has a unique character all its own.
Through the end of this month, six local bars and restaurants have commissioned their greatest composers to create a liquid symphony with the genever in the March Cocktail Shake Off. Mirroring Beethoven's habits after his 30th birthday, I set off to try each one over the course of two days: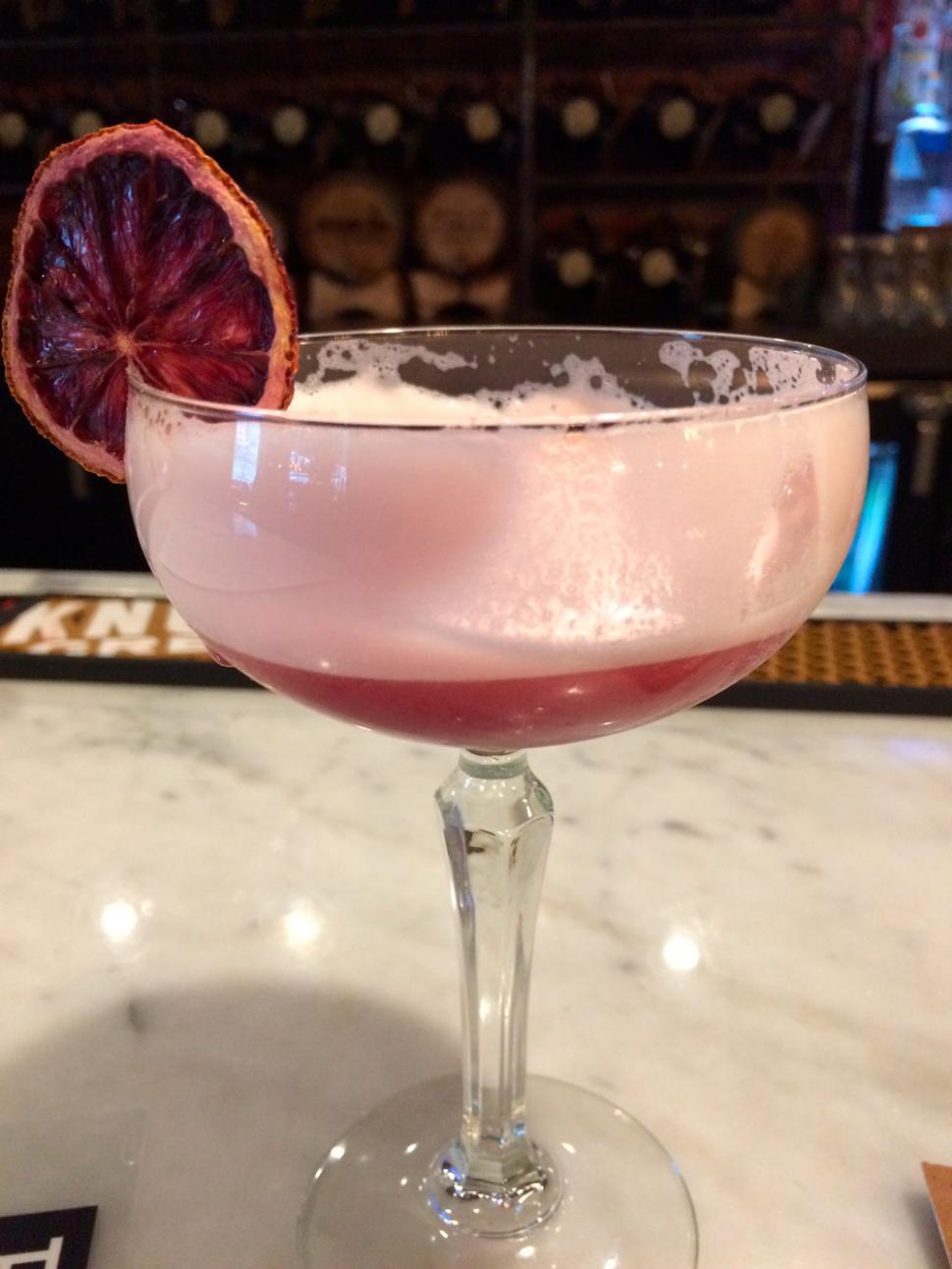 Matt Swanseger
Vote for your favorite by texting "Erie" to 313131 and wait for a response. Reply with the full name of the bar or restaurant of your choice.
Matt Swanseger never drinks on the job, but can always be reached at mswanseger@eriereader.com