A New Hope?: Star Wars
 The Last Jedi is an Ambitious Failure
January 3, 2018 at 1:30 PM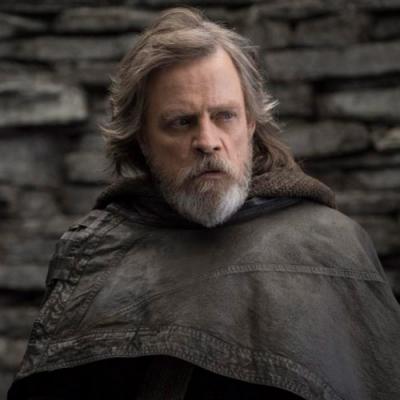 Star Wars Episode VIII: The Last Jedi has proved to be the most polarizing of all the films in the saga. Director Rian Johnson (Looper) has attempted to take the series in some new and interesting directions, which have left some fans elated and others furious. In my opinion, though, Johnson has left us with an ambitious, well-meaning mess.
The film continues the struggle between the heroic Resistance and the evil First Order, but then splits the plot between three separate and barely related stories which give the characters very little time to interact and surprisingly little to do. Poe Dameron (Oscar Isaac), after a thrilling opening action scene, spends the entire film on a ship complaining to his commander (Laura Dern) in a subplot that could've been resolved if the characters had just sat down and talked with each other. Finn (John Boyega) and newcomer Rose Tico (Kelly Marie Tran) are given a little more to do but most of their scenes are unnecessary as they don't connect to the plot in any meaningful way.
So all that we're left with is Rey (Daisy Ridley) and her quest to learn from Luke Skywalker the ways of the Force. This is the only time the film ever really comes alive. Mark Hamill is terrific as an older, bitter Luke, who is reluctant to teach Rey. The scenes in which Rey and villain Kylo Ren (Adam Driver) interact are the highlights of the film. Ridley and Driver have a real chemistry and their scenes together are filled with a dramatic tension that is lacking in the rest of the feature.
Ultimately, The Last Jedi is admirable for trying to go in a new direction, but it lacks the romantic drive and sense of adventure that really make Star Wars so special. — Forest Taylor
Written and directed by: Rian Johnson // Starring: Daisy Ridley, Adam Driver, John Boyega, Oscar Isaac, Kelly Marie Tran, Laura Dern, Benicio Del Toro, Mark Hamill and Carrie Fisher // 152 minutes