?A Step Through the Blas? of Everyday?
Now introducing a new Blog series at ErieReader.com featuring up-to-date trends and social issues that matter most.
December 19, 2012 at 12:23 PM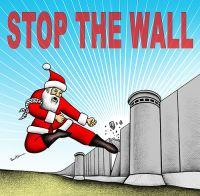 Thank you for looking into Breaking the Plain. The intent of this blog is to bring socially and environmentally conscious trends to the reader's attention that are often overlooked by the traditional news spotlight. Trends that have the potential to not only change the way we view the world, but how we see ourselves and our unique purpose within it. This is for the unconventional artists, poets, musicians and politicians who choose to set themselves apart from the crowd, even at the risk of indifference.
First, we need acknowledge a few truths. The pop culture of the past 15 years or so has formed the music, fashion, and television industry into a hip, techno-funk plethora of retro personality and throwback style. Thanks to the limitless potential of social media, ordinary people from everyday lives have the opportunity to become TV icons and YouTube sensations overnight by showcasing their talents to the masses.
However, even though we're inherently rich with creativity, we're poor with originality. Thus, we often have a hard time finding work that leads to a rewarding and yet meaningful life. It's time to break the walls of convention and explore the entrepreneur within each of us, even if it means we have to reassess our values and moral obligations toward the environment, social inequality, technology, and poverty.
These are the kinds of stories you will find here. Stories about inspirational human capabilities and world-changing technologies that are doing more than serving as a means to end, rather they're seen as cultural unifiers that promote social good, sparking change and igniting minds.
We're not waiting any longer for things to stay the same. Nor are we standing silently in the background to place blame or complain. It's time we take the step fourth to Break The Plain.
And in the meantime why not follow me on Twitter?or contact me at dgennaro@eriereader.com.