Adopt Your Forever Companion
Nine local canines to drool over
August 28, 2019 at 11:45 AM
Animal shelters have produced some pretty remarkable personalities — Rin Tin Tin, Spike (aka "Old Yeller"), and Higgins (aka "Benji") were bone a fide Hollywood stars. Mochi, a South Dakota rescue, holds the Guinness World Record for The Dog With The Longest Tongue. Chanel, a white dachshund adopted in Newport News, Va. (often photographed wearing goggles and sweaters because of cataracts and cold sensitivity), died in 2009 as the World's Oldest Dog at the age of 21 years and 114 days. Pabst, a boxer mix with a severe underbite, received the dubious honor of World's Ugliest Dog in 2009.
Other shelter dogs garnered attention for amazing or heroic feats, such as Jake (a search-and-rescue dog who sniffed out survivors in the wreckage of 9/11) and Peety (a Shepherd/Border Collie mix who helped turn his morbidly obese owner into a regular marathon runner). As you can see, these cast-aside canines are capable of great things. Would we know their names if they hadn't been adopted?
Of course, not all of the 3.3 million dogs that find their way into shelters annually will end up with its own IMDB or Wikipedia page, daytime talkshow spot, or viral video. However, 1.6 million will end up with owners eager to love them — and for them, that's enough. The Reader got in touch with Erie's local animal shelters to meet some of our city's most eligible barkchelors and barkchelorettes. Who knows — if you're lucky, one might go home with you and lick your face.
[Disclaimer: Availability highly subject to change; although these dogs may find homes before or during this edition's run, many other potentially wonderful companions are waiting to take their place. All pets featured here have been spayed or neutered.]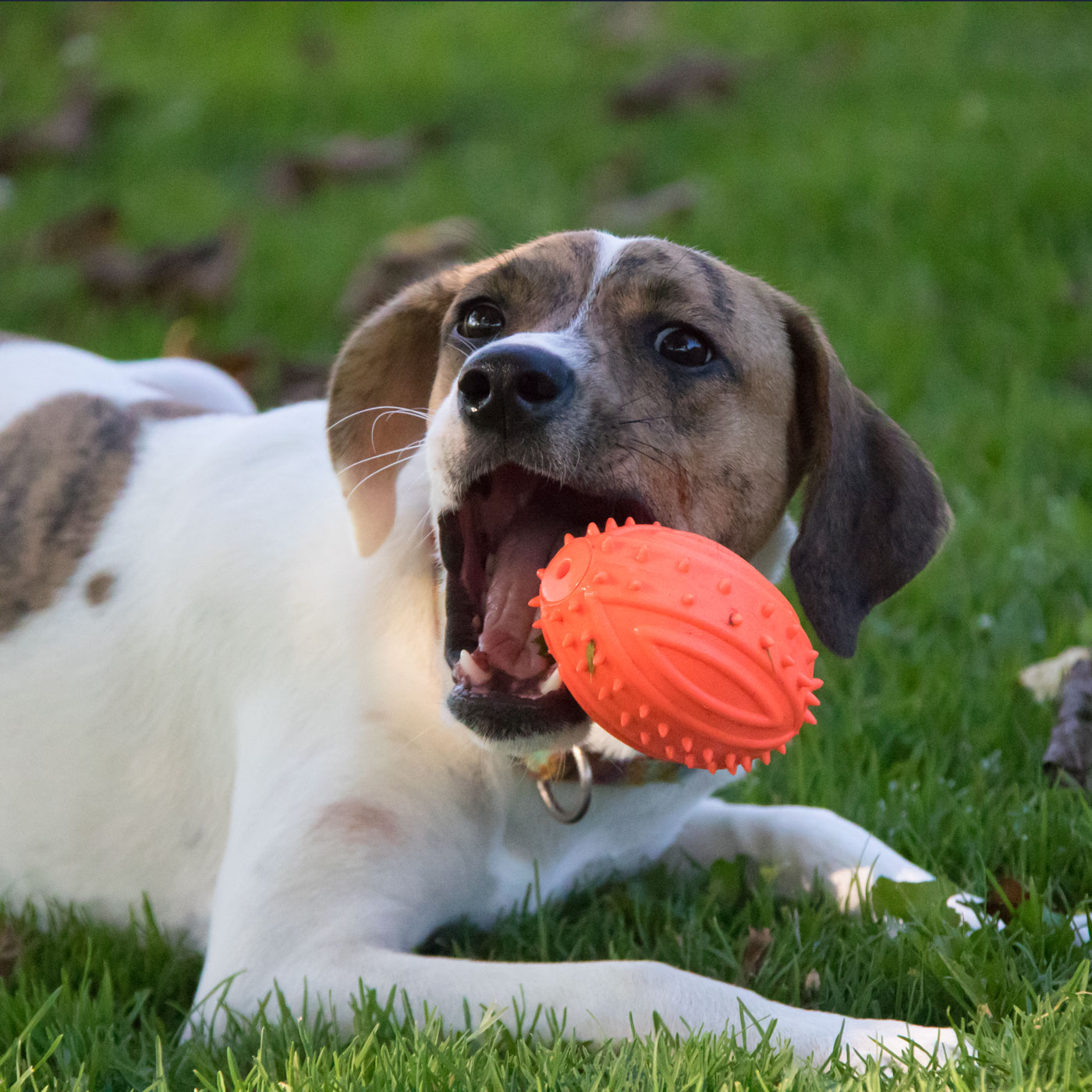 Vivian
Vital statistics: Whippet mix, 8-month-old female, 27 lbs.
Find her at: Because You Care Adoption Center (6041 West Rd., McKean, PA 16426)
Good with: Cats and other dogs
Training: House and crate
About: With all due respect to Kelly Clarkson, Vivian is Miss Independent, according to her caretakers. She is mature beyond her dog years (the equivalent of a nine-year-old human), and if you were to behold the grace with which she flings her stuffed toys around the Because You Care estate, you'd be apt to agree. Her self-possessed and even-keeled demeanor would make an excellent foil for a working single adult or couple, just as long as you don't mind a cuddle buddy in your off time.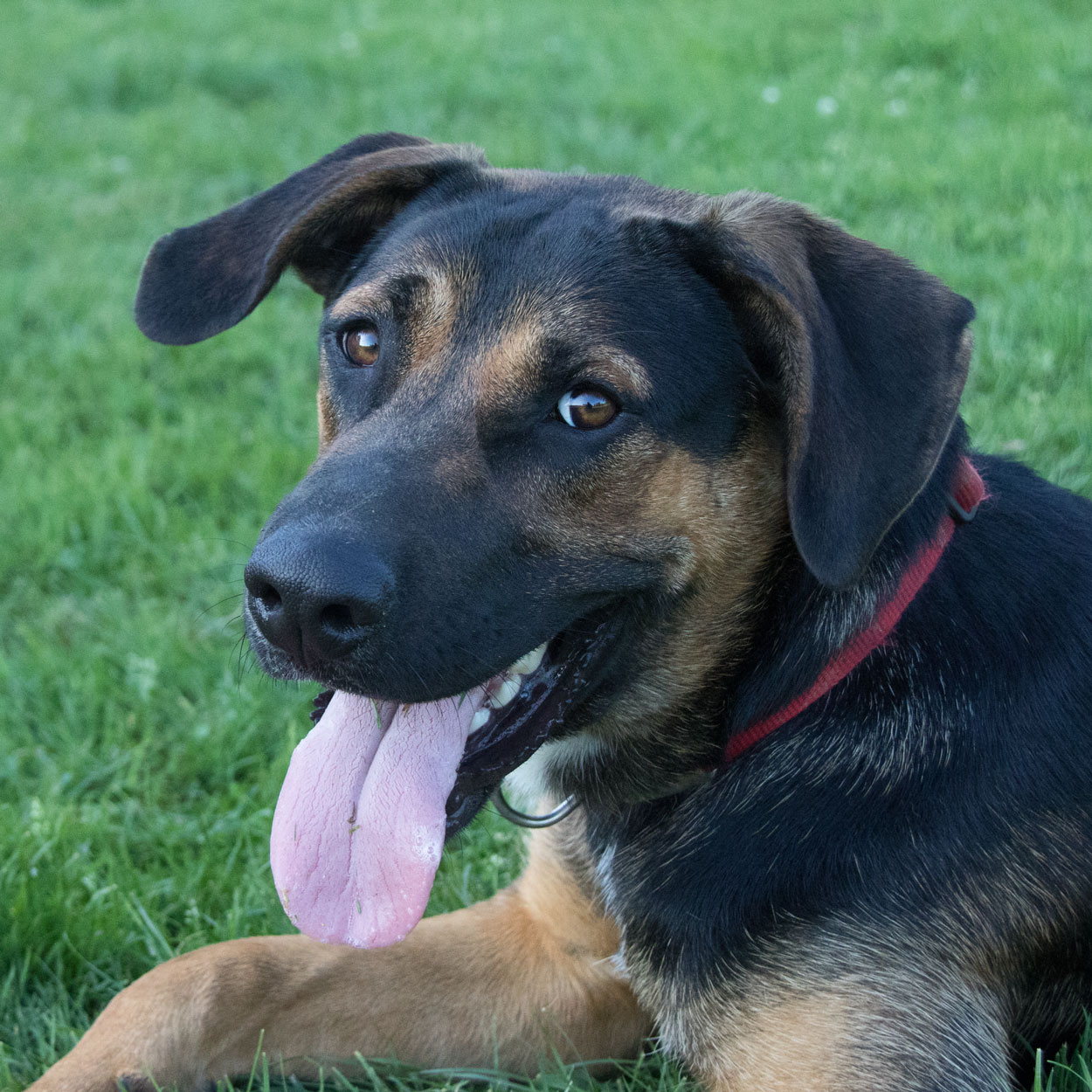 Bo
Vital statistics: German Shepherd/hound mix, 11-month-old male, 61 lbs.
Find him at: Because You Care Adoption Center
Good with: Cats and older kids
Training: House and crate
About: Bo knows fetch-ball. This perky and playful pup loves to take the field with other large dogs and showcase his athleticism. He'll need a few minutes to wind down before settling into his crate and may even issue a few barks of protest — just be patient and remind him that there'll be another game tomorrow. He won't impose his will on cats, but he would do well with another dog or an active young human to help disperse his energy.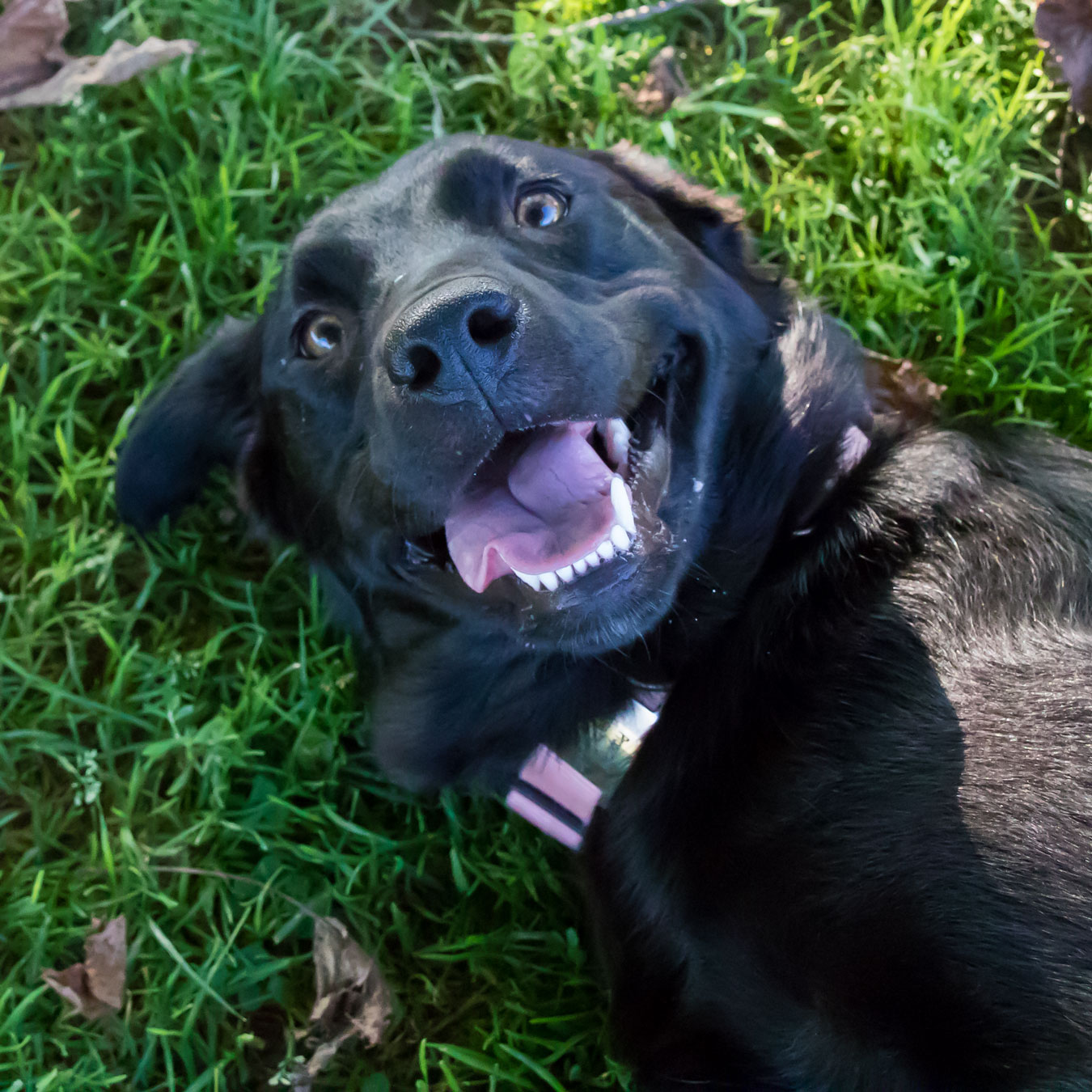 Pippa
Vital statistics: Black Labrador Retriever mix, 8-month-old female, 40 lbs.
Find her at: Because You Care Adoption Center
Good with: Other dogs and older kids
Training: House and crate
About: Pippa approaches life head-on, whether its tackling a new trick or hopping in the car for her next adventure. She already has "sit," "lay down," and "roll over" in her repertoire, and she's eager for more. Would she bring you your slippers in the morning? Maybe eventually. Would she volunteer for your fundraiser's kissing booth? Definitely—any time of day. "Stay" still, our beating hearts.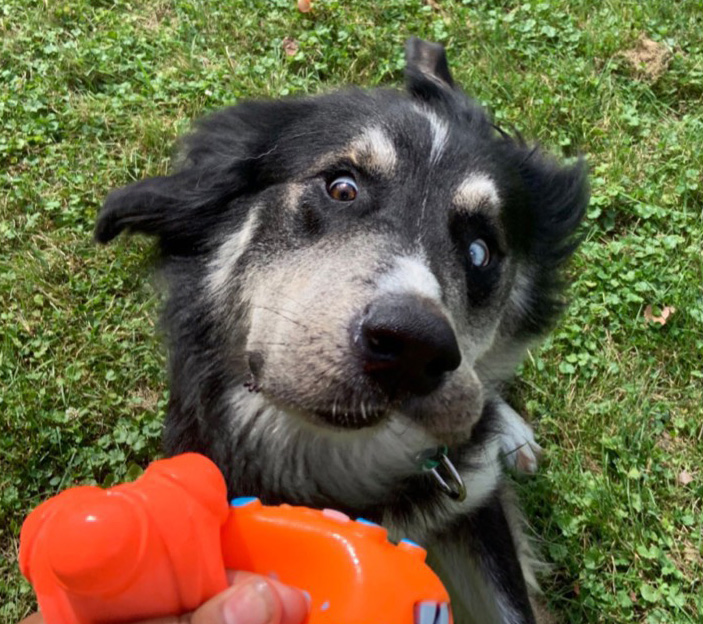 Yoshi
Vital statistics: Siberian Husky/Shepherd mix, 1-year-old male, 60 lbs.
Find him at: The ANNA Shelter (1555 E. 10th St., Erie)
Good with: Unknown
Training: Minimal
About: A personality like Yoshi's couldn't be left chained up. Thankfully, his neglectful former owners surrendered him to the ANNA Shelter and he's been letting it all hang out ever since, starting with his floppy tongue (like Super Mario's famous dinosaur sidekick of the same name). Since he had zero formal (or informal) training in his formative months, Yoshi is a bit of a handsome rascal at this stage — so whoever adopts him will have to patiently refine his etiquette. If you're fit for it (and ANNA director Ruth Thompson hopes you are — with both Husky and German Shepherd elements, Yoshi is very high energy), Yoshi could be the man for you.
Joie and Opie
Vital statistics: Jack Russell Terriers, 8-year-old males, ~15 lbs.
Find them at: The ANNA Shelter
Good with: Some dogs, older children and adults
Training: House
About: Joie and Opie have been best boys for life and are a package deal. The Jack Russell Terrier breed is known for its spunk and curiosity, and it's likely these lads are no different. While entering the senior stage of their lifespan (10 to 15 years), they still have plenty of energy and affection to give. But beware — they're grumpy old men around cats and choosy about other dogs. Also note that Joie and Opie are Lyme-positive as well — but don't "tick" them off your list. Although the Lyme bacteria is in their system, they are not suffering any symptoms, nor can they infect you. But the situation does require monitoring.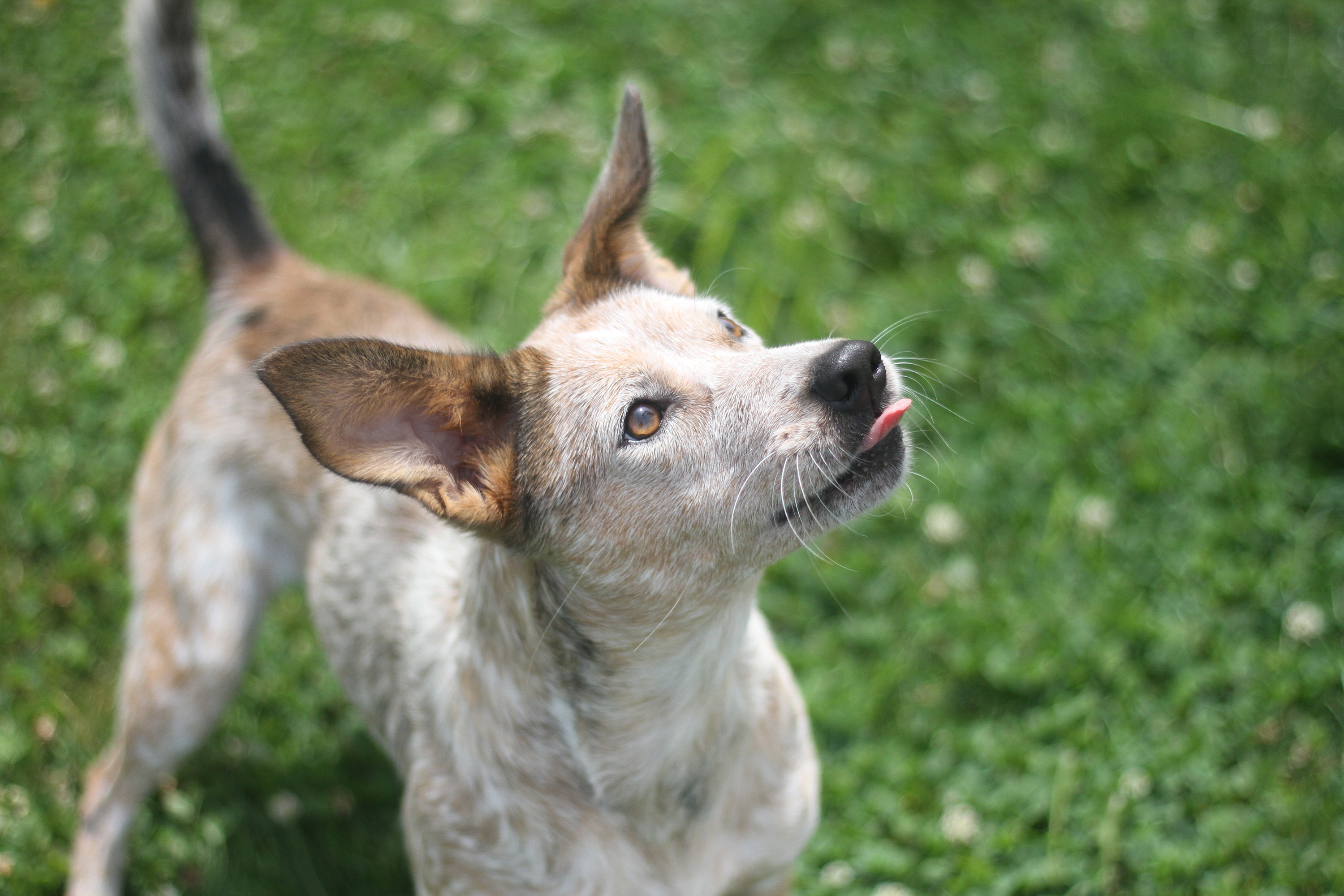 Delaney
Vital statistics: Australian Cattle Dog mix, 3-year-old female, ~30 lbs.
Find her at: The Erie Humane Society (2407 Zimmerly Rd., Erie)
Good with: Other dogs
Training: Minimal
About: Those ears though (dreamy sigh). Delaney likes to move it, move it and kindly asks that you keep up. Sporty and sweet, if a bit unrefined, she has the makings of both a terrific family pet and an excellent agility dog — but first she needs to log some hours at the obedience gym. If you enjoy good company and long walks on the beach (or anywhere), Delaney is a gal you may find yourself leashed to for the long haul.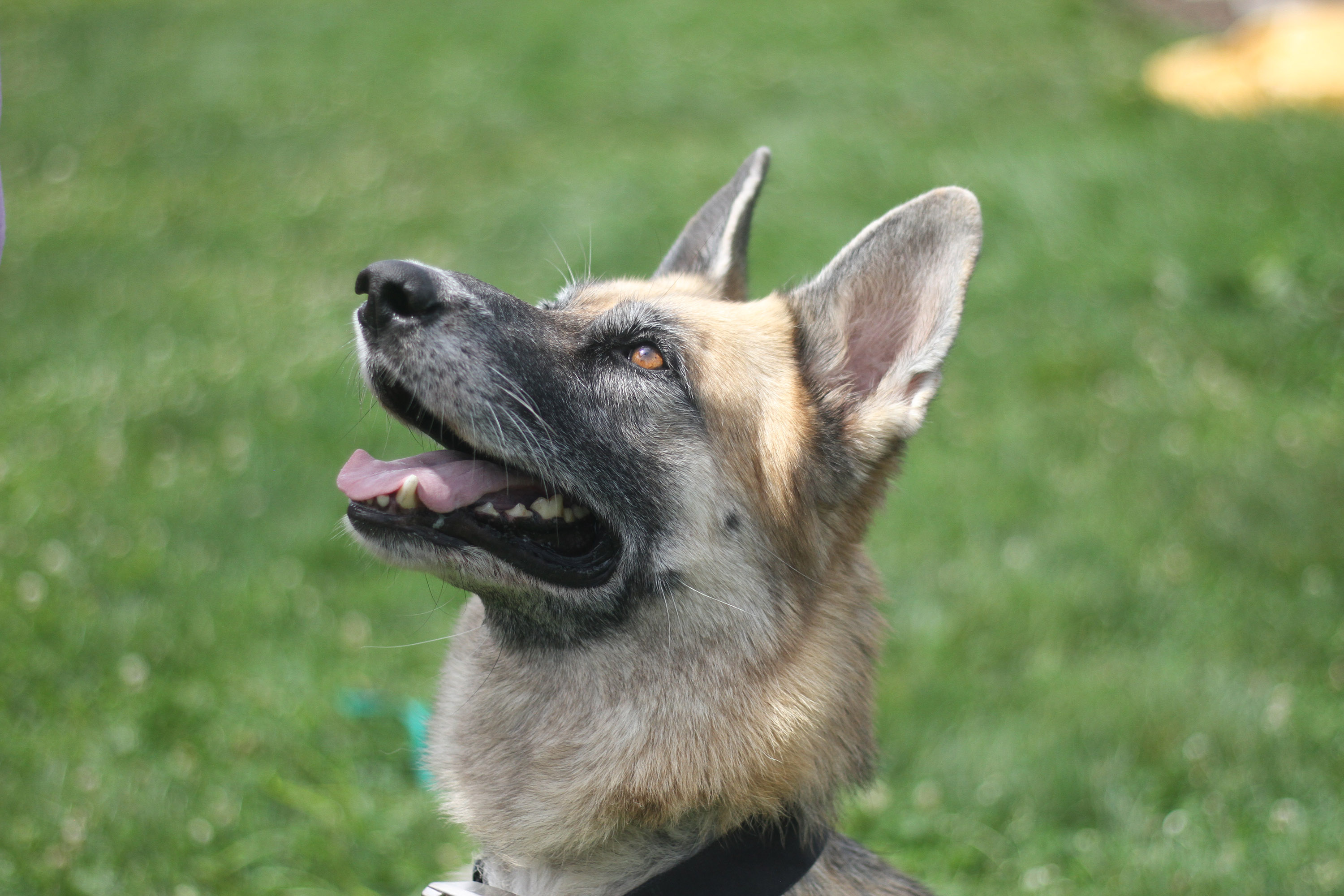 Kano
Vital statistics: German Shepherd mix, 6-year-old male, ~80 lbs.
Find him at: The Erie Humane Society
Good with: Kids, larger dogs
Training: Likely some but could use more
About: Kano is a good boy with the potential to be the goodest boy with some additional work. He enjoys hanging out around the fam (so long as that does not include felines or dogs that are dimensionally challenged in comparison to himself), with a loving nature that makes him easy to warm up to. However, he's as adept at wiggling out of yards as he is to wiggling into hearts, so make sure your property is securely fenced to keep this handsome middle-aged man close at hand.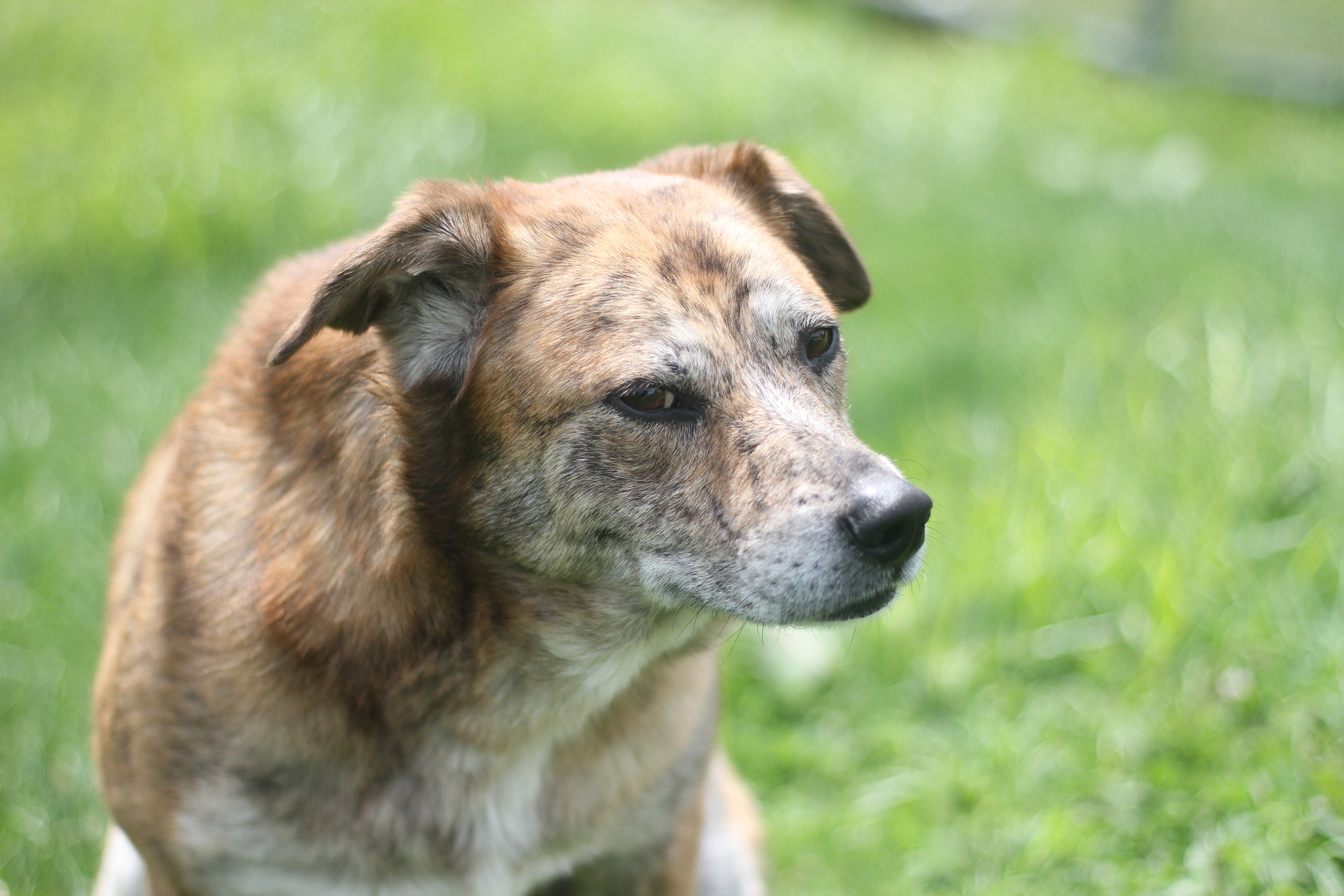 Sally
Vital statistics: Australian Shepherd/Pit Bull mix, 9-year-old female, ~50 lbs.
Find her at: The Erie Humane Society
Good with: Other dogs
Training: Unknown
About: Sally had a severe itch that her previous owner just couldn't afford to scratch; however, she has begun to feel more comfortable in the skin she's in following intensive veterinary treatment. But hat good is all that regenerated fur without a best friend to pet it? This Australian Shepherd/Pit Bull mix would make a great dame for a more laid-back household, as in her old age she does not need a ton of vigorous exercise. Just a little TLC.
Matt Swanseger's Siberian Husky, Porscha, is an amateur gardener and world-class mole huntress. However, she is a poor secretary and doesn't respond to emails (only rustling pretzel bags and clinking eating utensils), so direct inquiries to me at mswanseger@eriereader.com