Albums Reviewed
Reviews of new stuff from Frank Turner, Yeah Yeah Yeahs, and Phoenix, plus local act Eric Brewer & Friends.
Eric Brewer & Friends
Seeing Sideways
Self-Released
It would be easy to understand how local guitar phenom Eric Brewer could overshadow his highly-capable friends Steve Barone on percussion, Joe Cieslak on sax, Charlie Meyer on keys, and Ralph Reitinger III on bass on this long-anticipated release, but luckily for us, that's not what happens. Filled with 60 minutes of Phish-y, Dave Matthews-y tracks that bounce and buckle and slink and slide, "Seeing Sideways" strikes a solid balance between the eponymous frontman and the rest of the band. Although this album pales in comparison to EBF's uproarious extended live jams, it instead serves as the "reference version" of these tunes – much like Phish's albums do – and just in time for summer festival season. - Cory Vaillancourt -  4 Stars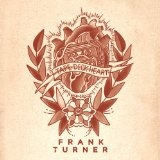 Frank Turner
Tape Deck Heart
Interscope
There's a definite charm to the path Frank Turner has taken in his career. Years of incessant touring while playing the type of music that a musician has always wanted to make doesn't necessarily lead to great success, but for Turner and his backing band The Sleeping Souls, the results – playing the opening ceremony in the 2012 Olympics and such – have turned out quite well. Still, that won't change the way the British-troubadour makes his music, coming back with the intensely personal "Tape Deck Heart." Granted, the album sounds much closer to a traditional rock record than Turner's standard fare, one listen to his lyrics shows the songwriter's typical flair for wordsmithing. "Tape Deck Heart" may run a tad bit long, but with the wonderful single "Recovery," the expletive-laced rocker "Plain Sailing Weather," and the always fun "Four Simple Words," you'll definitely end up dancing. - Alex Bieler -  4 Stars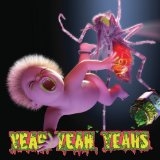 Yeah Yeah Yeahs
Mosquito
Interscope
Since the release of their debut album "Fever to Tell," it's seemed like the Yeah Yeah Yeahs couldn't be held back. Sophomore album "Show Your Bones" saw the NYC trio mature and reach out to a larger audience before the group released the wonderful "It's Blitz." However, instead of continuing to refine their sound on newest effort "Mosquito," the Yeah Yeah Yeahs decided to step back and try to return to a grittier sound, but instead of returning to basics, the group sounds like they tumbled a bit on the way down. Opener "Sacrilige" takes no prisoners, but after the gospel choir closes the track, the album can't quite keep up the pace, especially floundering with questionable tunes like "Area 52" and "Buried Alive." Still, after the latter track, the Yeah Yeah Yeahs do redeem themselves with a trio of songs, notably the sweet "Wedding Song," that helps distract from earlier follies. - Alex Bieler - 3 Stars
Phoenix
Bankrupt!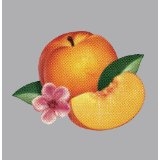 Glassnote
If you happened to be around a radio during the turn of the last decade, you most likely heard a fair bit of Phoenix blaring over the airwaves. After songs like "Lisztomania" and "1901" became big hits, the French band rose to a level of prominence few would have expected from the quartet. On their latest album "Bankrupt!," it definitely seems like the group is well-aware of its current status, providing a look into the world of a successful band travelling around the globe amid a 10-spot of synth-soaked songs. Still, it seems that the album can't hide from the successes of the smash-hit record "Wolfgang Amadeus Mozart." When frontman Thomas Mars sings "follow, follow, follow me," it's nearly impossible not to think of the famous "falling" lines in "1901." "Bankrupt!" is a solid enough album, but it never hits enough high points to quite live up to its predecessor. - Alex Bieler - 3.5 Stars