An Evening with Gaëtane Verna
100th Erie Art Museum Juror to speak at PennWest
Gaëtane Verna, the executive director of the Wexner Center for the Arts at Ohio State University, juried the 100th annual Nicole and Harry Martin Spring Show at the invitation of the Erie Art Museum and PennWest Edinboro Bruce Gallery's Visiting Artist and Speaker Endowment committee (VASE).
In addition to serving as the juror, Verna will deliver the 2023 VASE talk, a free public event. Verna's talk will focus on curation — the act of selecting works for an exhibition. Verna will speak at 6 p.m. on Wednesday, April 12 in Edinboro at PennWest University's Alexander Music Hall, located near the Cole Memorial Auditorium. Verna's talk will be followed by a conversation with PennWest political science professor Dr. Rhonda Matthews, moderated by Allegheny College art history professor Dr. Paula Burleigh.
Inclusivity has become an increasingly central topic in contemporary art, but it has always been central to Gaëtane Verna's curatorial approach to exhibitions. Born in 1965 to Haitian parents in the Democratic Republic of the Congo, Verna built her career in the Canadian provinces of Ontario and Quebec, lending her an innate understanding of intersectionality and multiculturalism.
Showcasing the talent of artists based in Northwest Pennsylvania and the surrounding region, the 2023 Spring Show covers wide ground in both media and content. Sculptures are interspersed throughout the gallery and the walls bear an impressive array of paintings, prints, drawings, video, and mixed media artworks. Some artists included in the Spring Show address topics such as industrialism, environmental issues, and politics, while others used art to express facets of identity, culture, and subjective experience.
During our Zoom interview with Verna, she expressed an appreciation for the creativity of the artists who submitted work. Institutional accessibility for artists is at the forefront of Verna's curatorial philosophy. She views her role in any institution, big or small, as a way to "be of service to artists ... present their works and enable them to make new works."
Throughout her career, Verna has come to view art institutions as being in service of artistic expression. She works to make exhibitions significant for artists, creating opportunities for makers to experiment and grow their practice and engage with the surrounding community. Verna commented that institutions can help connect artists to communities by offering artist talks, guided tours, and providing impactful wall texts. These supports ensure that viewers are able to share in the understanding of each work and the exhibitions in their entirety. "It's nice to have a multiplicity of touchpoints," Verna explained.
Verna approaches art with a sense of openness. The successful design of an inclusive exhibition, in her words, incorporates "room for everyone to get something out of it." She doesn't curate exhibitions with the intention of giving viewers all the answers, instead "allowing the viewer to finish the work on their own."
Verna's approach to interpretation and meaning helps her achieve her goal of supporting artists. When viewers arrive at their own destination from an artwork, they become supporters of the artist in their own way. Whether they invest in the artist by purchasing their work and living with it in their home, or simply by talking about the art and sharing it with other members of their community — the viewer is empowered to become more involved in art.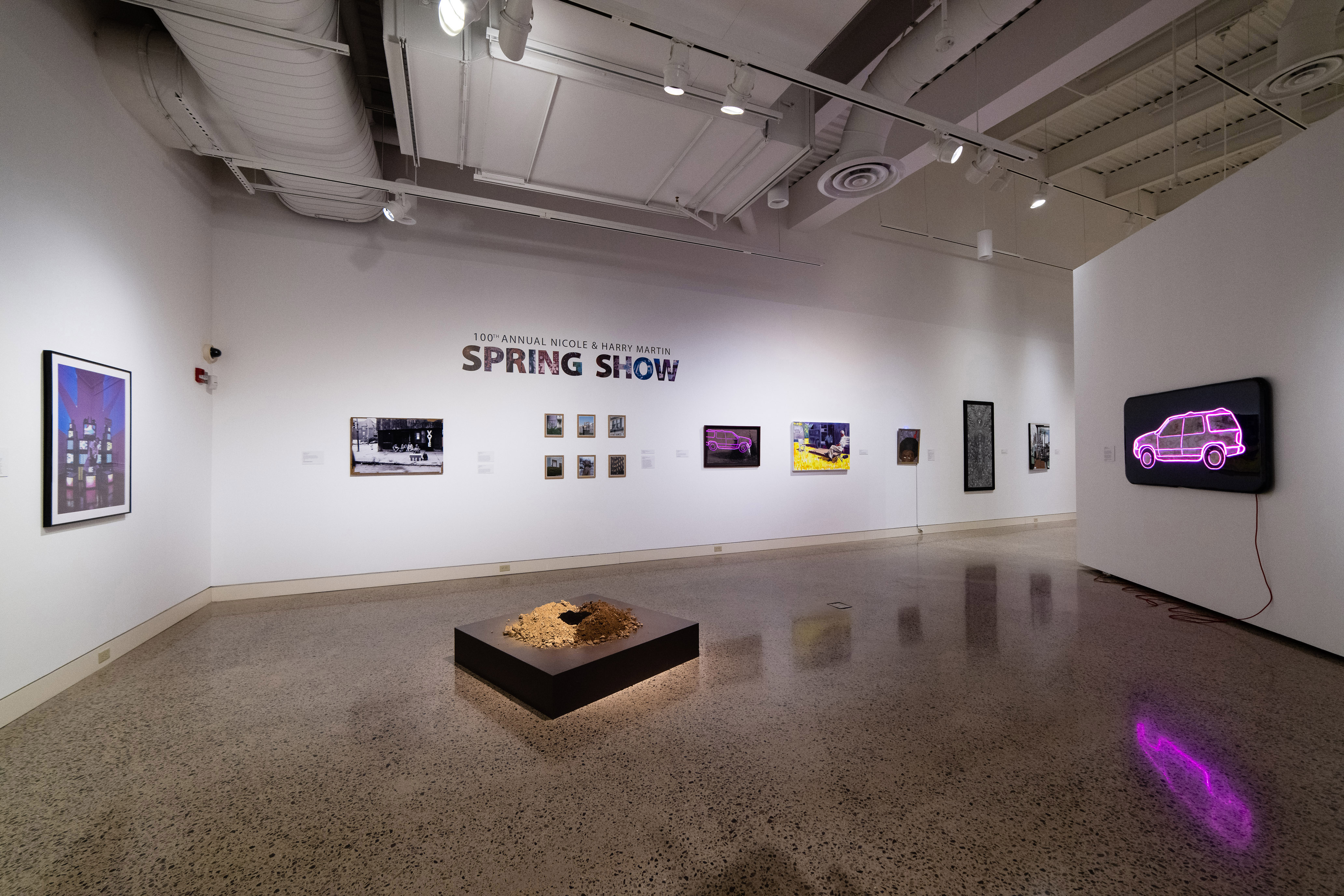 The Nicole and Harry Martin Spring Show at the Erie Art Museum marks the 100th version of the yearly exhibition featuring regional artists. Gaetane Verna was the juror for this year's show.
This year's Spring Show reflects these philosophies of inclusivity and viewer engagement. When selecting artworks for the Spring Show, Verna described her process as intuitive, choosing works that resonated with her and left space for dialogue between artists and viewers. She wanted to assemble a selection of work exhibiting an array of artistic approaches. Thus, she chose to include art that she felt displayed a thoughtful balance between material and content.
Verna's early career began in a one room gallery at Bishop's University in Québec. "When you work in a smaller organization, you get to do so much more," Verna said. That's where a toolbox of knowledge is built. "I remember in my first position, I used to take out the vinyl text and install it. I mean, don't ask me to do it now because I would probably cry, but at least I know I can do it because I did it so many times."
While Verna's current directorial role allows her to focus on organization, planning, and fundraising, her early career experiences contribute to her appreciation for the work technicians put into exhibitions. She also recognizes that the labor involved in turning curatorial visions into reality in the gallery space is often undervalued. "I will never belittle those tasks, because I know that they're important to the well-being of the exhibition," Verna said.
Following her start at Bishop's University in 1999, Verna worked for the Musée d'art de Joliette (2006-2012) and the Toronto Power Plant (2012-2022), before starting at the Wexner Center (2022-present). This year, she was selected by artist Kapwani Kiwanga to curate the Canadian Pavilion at the 2024 La Biennale di Venezia, the largest and oldest international art exhibition.
"I'm very honored and I want to do everything for that to be the best experience for [Kiwanga]," Verna said. "I'm going to be really busy preparing for that, which I think is going to be the experience of a lifetime, because, to be chosen by an artist, and then to represent your country at the Venice Biennale — I take it very seriously."
In addition to curating the Canadian pavilion in Venice, Verna will travel to Pennsylvania to give a lecture about her career experiences, "Curating: Essential Work — The Essence of Work." About this topic, Verna commented, "I hope, through my talk, to inspire you to understand that wherever you are you can make an impact" and to "do great work even if you think no one is looking."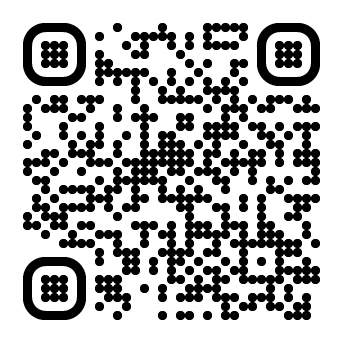 Gaëtane Verna will deliver a talk "Curating: Essential Work – The Essence of Work" at 6 p.m., Wednesday, Apr. 12 at PennWest Edinboro's Alexander Recital Hall. This free, public event will be available online by scanning the QR code (or via Zoom ID: 953 7851 1000). 
Co-authors Heather Amancio and Erin Magnus are students at Allegheny College; Violet Vance is a senior at PennWest Edinboro. VASE 2023 committee members are: Bruce Gallery director Lisa Austin, art education professor Dr. Mary Elizabeth Meier, and graphic and interactive design professor Derek Witucki.
Verna's VASE talk will be streamed via the webinar link shared at: BruceGallery.info. For more information, contact Lisa Austin at laustin@pennwest.edu