...And Justice For All?: Justice League Suffers from an Identity Crisis
Justice League is nowhere near as bad as Batman v. Superman, but it's not very good either.
December 6, 2017 at 1:15 PM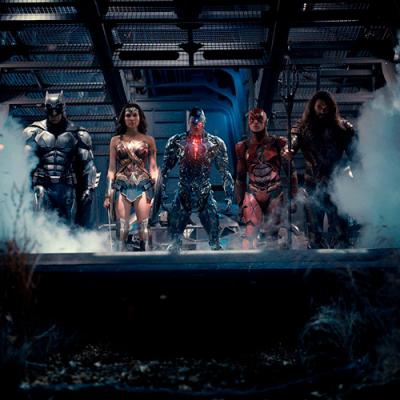 2/5 stars
I swore I'd review Justice League without mentioning Henry Cavill's horribly distracting CGI-erased moustache, but it's just so obvious and frankly, a perfect metaphor for all the bizarre decisions that brought this film to life. So I'm just going to say it: Henry Cavill's computer generated upper lip looks really weird.
With that out of the way, Justice League begins where Batman v. Superman left off; Superman (Cavill) is dead and Batman (Ben Affleck) is putting together a team of super-powered beings when a cosmic threat comes to Earth with plans of destroying humanity. Batman and his friends realize that if they're going to win this fight, they need to somehow bring Superman back from the dead. It's all very standard superhero stuff and by this point, has almost become routine. The second-rate villain, Steppenwolf, isn't exactly a magic carpet ride, either. The real joy comes from watching all these iconic superheroes interact with one another.
The film was directed by Zack Snyder who shot 80 percent of the film before a family tragedy forced him to leave the project. Joss Whedon (The Avengers) was hired to finish it and the massive amounts of studio-mandated re-shoots. Snyder and Whedon are very different filmmakers and this film shows that by switching from dark and gloomy (Snyder) to bright and comical (Whedon) often within the same scene. This results in a tonally inconsistent film with too many ideas, too many characters and not enough time to develop anything (Amy Adams and J. K. Simmons are completely wasted for example). Justice League is nowhere near as bad as the incoherent disaster that was Batman v. Superman, but it's not very good either. — Forest Taylor
Directed by: Zack Snyder (and Joss Whedon) // Written by: Chris Terrio, Zack Snyder, and Joss Whedon // Starring: Ben Affleck, Henry Cavill, Amy Adams, Gal Gadot, Ezra Miller, Jason Momoa, Ray Fisher and Jeremy Irons // 120 minutes