A New Kind of Night with the Schuster Theatre
Cast and crew at Schuster Theatre take on a new adaptation of Shakespeare's Twelfth Night in a future where COVID-19 has altered the way we communicate
In Shakespeare's "Twelfth Night," Illyria is a region on the Balkan Peninsula where the audience encounters Viola, shipwrecked off the coast, and afraid she has lost her brother. Viola disguises herself as a man to seek the help of Lady Olivia.
The Schuster Theatre's newest adaptation takes "Twelfth Night" to a new dimension as Illyria is a social media platform where the audience watches in as the ensemble members host meetings with each other. Find out more at illyria-online.com.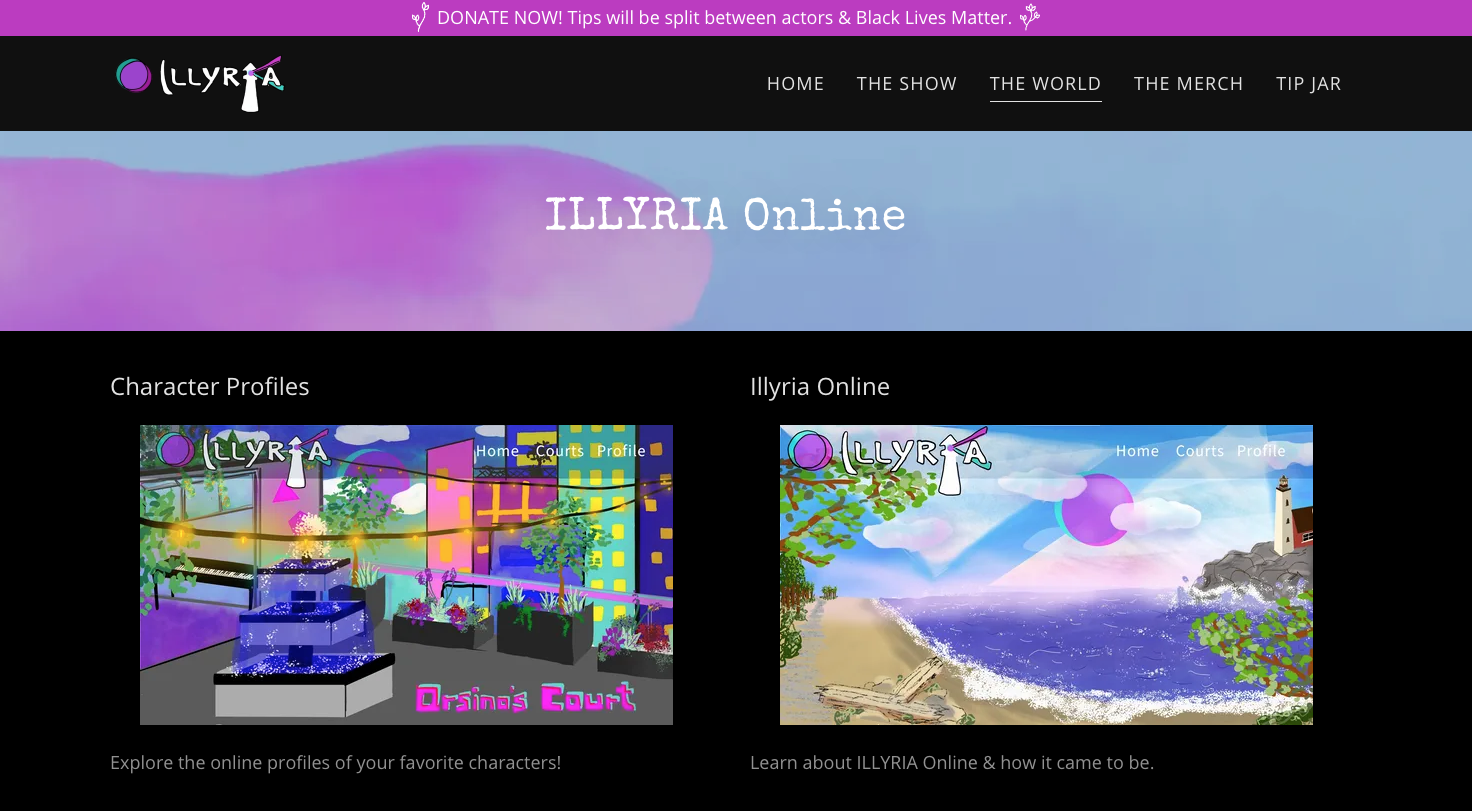 illyria-online.com
The ensemble teamed up with Britty Lea again to transform Zoom into the Myspace-meets-Tumblr looking platform the cast used to make theater work in the time of a pandemic.
Director Jenna Sulecki emphasized, "This production really looks at the internet and how we choose to present ourselves versus who we really are and how that pertains to discoveries about ourselves and our identities."
The cast also utilizes and pays homage to TikTok, Instagram, Venmo, and Twitch. The event itself will be live-streamed on the Schuster Theatre Facebook page.
Sulecki mentioned that in the face of adversity today, she hopes people can get something out of this production.
"This is a really powerful story about coming to terms with yourself and feeling ok in your own skin," Sulecki said. "I know there's a lot of people who maybe do not feel that way yet, and I hope some of those people see this production and know they are not alone and feel a little more comfortable being themselves in our world today."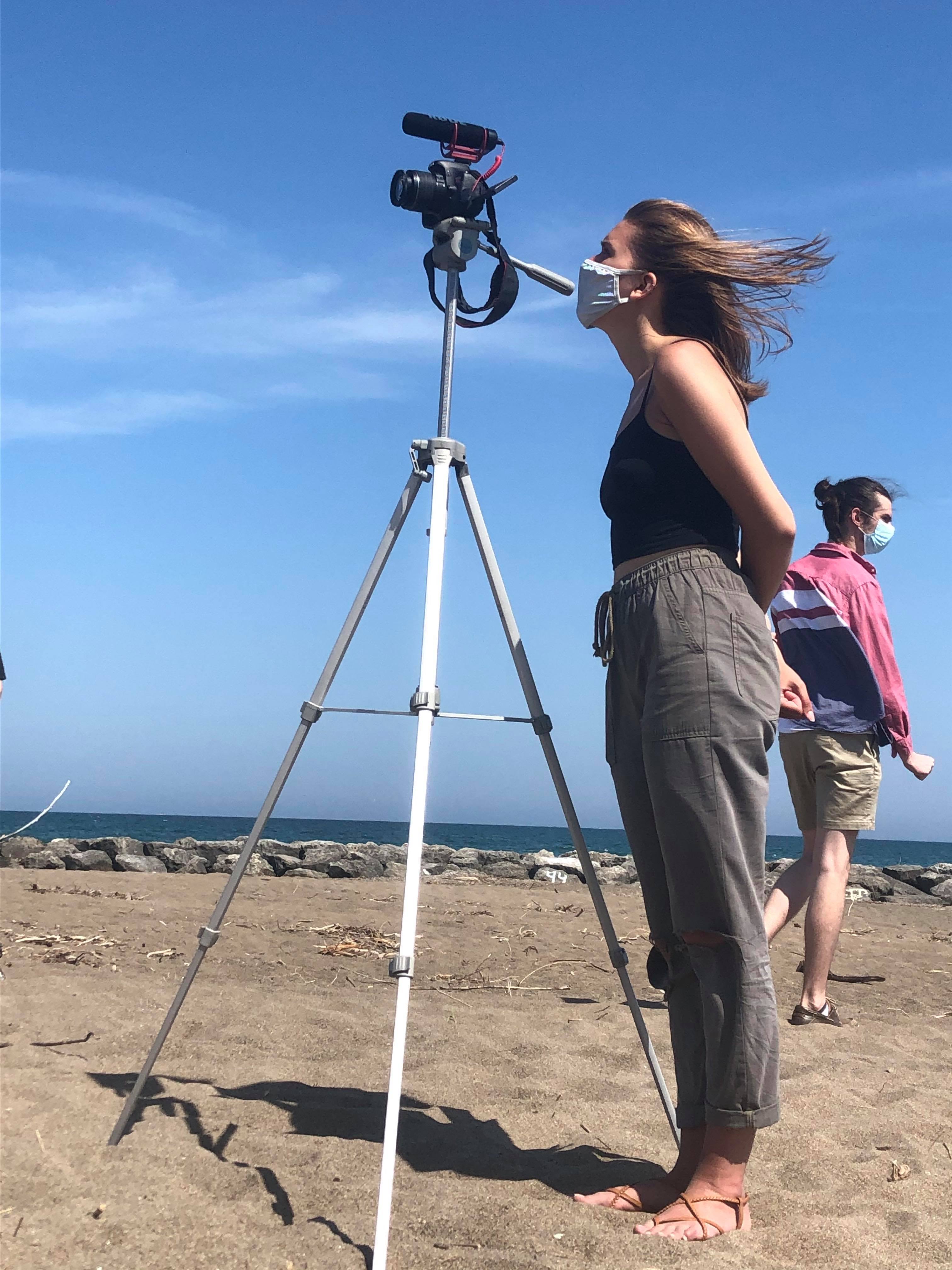 Sulecki surveys the filming of a beachside scene
In addition to addressing issues of gender and identity, the show supports the Black Lives Matter movement against racial injustice as a portion of the donations made will be given to the Black Lives Matter movement.
Petra Shearer, assistant director, and cast member commented about how the storyline has made her rethink the future and how this pandemic and the Black Lives Matter movement will change her outlook as she prepares to graduate from Gannon University
"While BLM may not be our story to tell through the show itself, we still felt we could help in our own way by donating, spreading awareness, and guiding others to more resources," Shearer said.
"I don't think COVID-19 ended theatre; I think it allowed us an opportunity to create a new form that will change the world."
Monday through Wednesday from July 28 to August 5 at 8 p.m. // for more information, go to gannon.edu // event streaming via facebook.com/gannonschustertheatre