Arundel Cellars & Brewing Company Keeps Summer Concerts Coming
The traditional summer series will continue in July and August.
Friday, July 6
Arundel Cellars & Brewing Company will continue its traditional summer concert series this July and August.
Now in its fourth season, the Outdoor Summer Concerts feature regional performers every Friday from July 6 to Aug. 31.
Rick & the Roadhouse Rockers will kick off the series July 6. The Vendettas perform on July 13, Stiletto on July 20, Abbey Road on July 27, Key West Express on Aug. 3, The Breeze on Aug. 10, Sam Hyman on Aug. 17, The Ruby Port Band on Aug. 24 and Duke Sherman Band on Aug. 31.
"We try to provide a variety of music — something for everyone," said Dian Graham of Arundel Cellars.
The music series started in July 2015 as "Jammin' July," only a few months after the business's grand opening. But it grew so popular that the concerts were extended through August in 2016. This prompted the series to be renamed simply "The Outdoor Summer Concerts."
"Because we have an ideal location and ambiance for outdoor events in a meadow tucked away between our vineyards, and we know how much people enjoy free outdoor concerts, Summer Concerts seemed like a natural fit," Graham said about the beginnings of the series.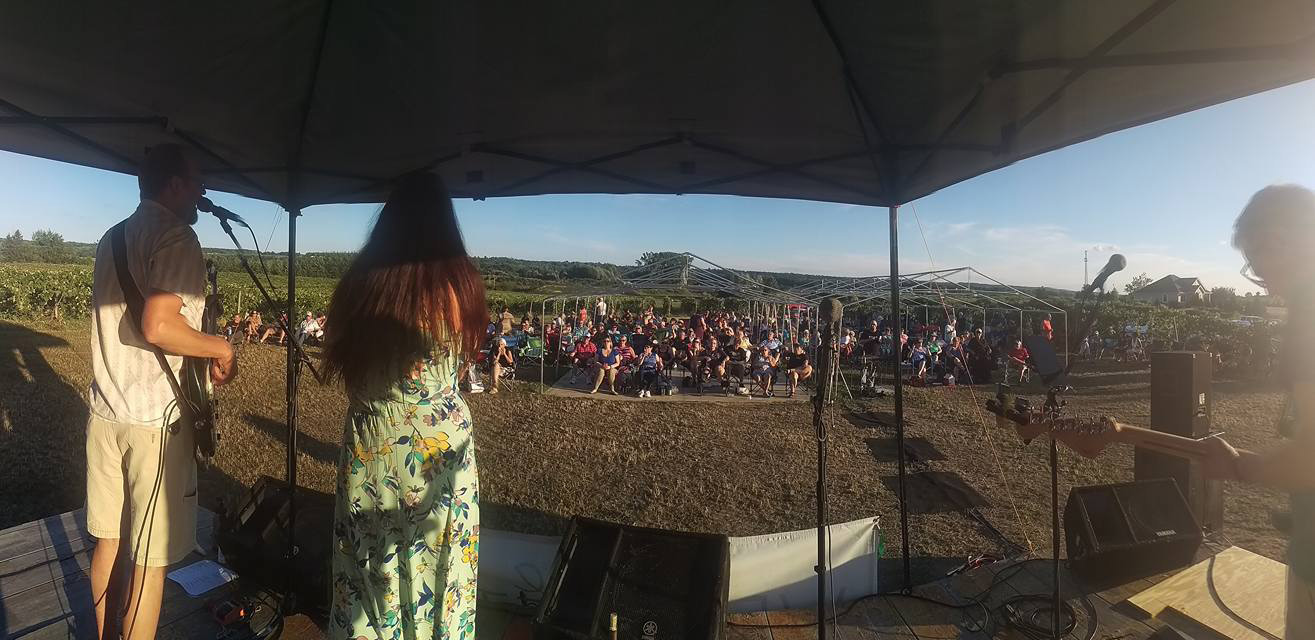 The Vendettas perform at last year's Arundel Cellars music festival (photo via Rayna Allanigue)
Two newly constructed stationary pavilions provide shelter from the sun, but people are encouraged to bring their own chairs.
Children and well-behaved dogs are welcome. Dogs are expected to stay on a leash.
No outside food or drinks are permitted. Food and beverages (wine, beer and non-alcoholic options) are available for purchase. — Tracy Geibel
6 to 9 p.m. every Friday from July 6 to Aug. 31 // Arundel Cellars & Brewing Company, 11727 E. Main Rd., North East // Free // 725-1079 // arundelcellars.com/events