At the Drive-In: Waterford's Sunset
Tuning in to the much-loved local attraction, still in operation
There is something special about the drive-in theater. Of course, it's a familiar setting in Hollywood films. The drive-in is where Sandy rejected Danny Zuko's advances in his sin wagon. In Twister; it's where a tornado ripped through a screening of The Shining; where a possessed car almost murdered a young woman in Christine; and where a group of working-class greasers nearly rumbled with the preppy Socs in The Outsiders.
The drive-in theater is a quintessentially American experience. It harkens back to a previous generation, engraved into our collective romanticized memories alongside jukeboxes, malt shop hangouts, and Archie comics, and there's still one in virtually our own backyard.
This now iconic experience all began in a New Jersey driveway. It was the early years of the Great Depression when a salesman named Richard Hollingshead began tinkering around with the idea of an open-air movie theater outside of his own home. He was inspired by his mother who found theater seats uncomfortable. His setup was simple. He placed a 1928 Kodak projector on the hood of his car, hung up a bedsheet between the trees, and then began problem-solving. What if it rains? How could he ensure everybody could see the screen? What about the sound?
By 1933, he, his cousin, and some business partners opened the very first drive-in theater in Camden. With it, they jump-started a new industry and by the late-1950s, there were over 4,000 drive-in theaters across the United States.
Its rapid rise, however, was followed by years of steady decline. Color television sets soon became living room centerpieces. VCRs and VHS tapes were more accessible by the late-1970s. Attendance decreased as a result. By 1980, there were still nearly 2,400 drive-ins, but such new competition had created revenue problems. Sunday flea markets increasingly became another source of modest revenue, while some theaters turned to screening niche B-movies and adult films to keep their businesses afloat.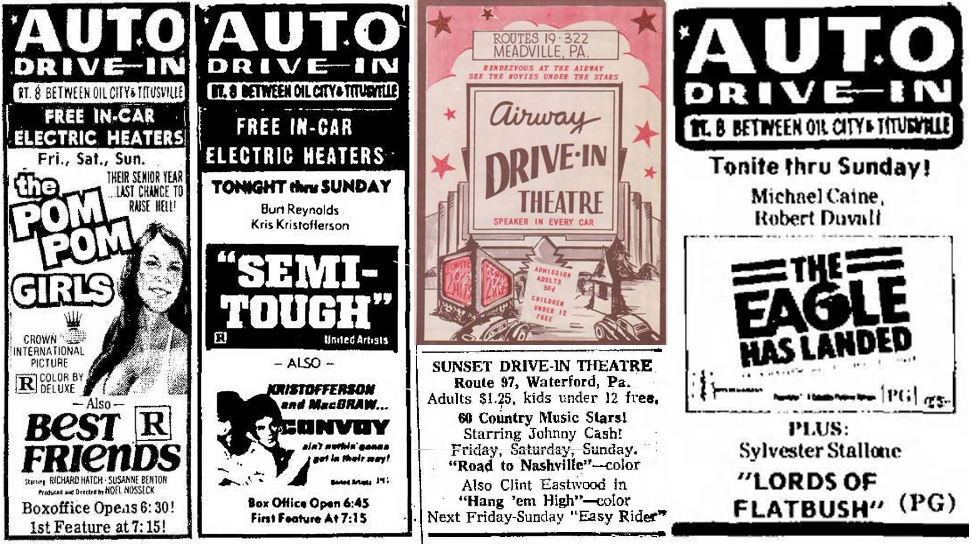 Drive-in ads excerpted from the 1970-78 editions of the Titusville Herald; like many drive-ins over the past 40 years, the Auto Drive-In and Airway Drive-in Theatre have since gone extinct.
Cable television and, in recent years, streaming services created even more competition. Hollywood studios embracing digital technology further strangled out dozens more drive-in theaters that had managed to hold on, as the conversion was too expensive.
Today, the number of drive-in theaters in operation hovers somewhere around 320. Only one remains in the Erie region: the Sunset Drive-In in Waterford. Located south of Waterford on Route 97, the Sunset Drive-In first opened in 1948 with a screening of the Gary Cooper classic The Westerner.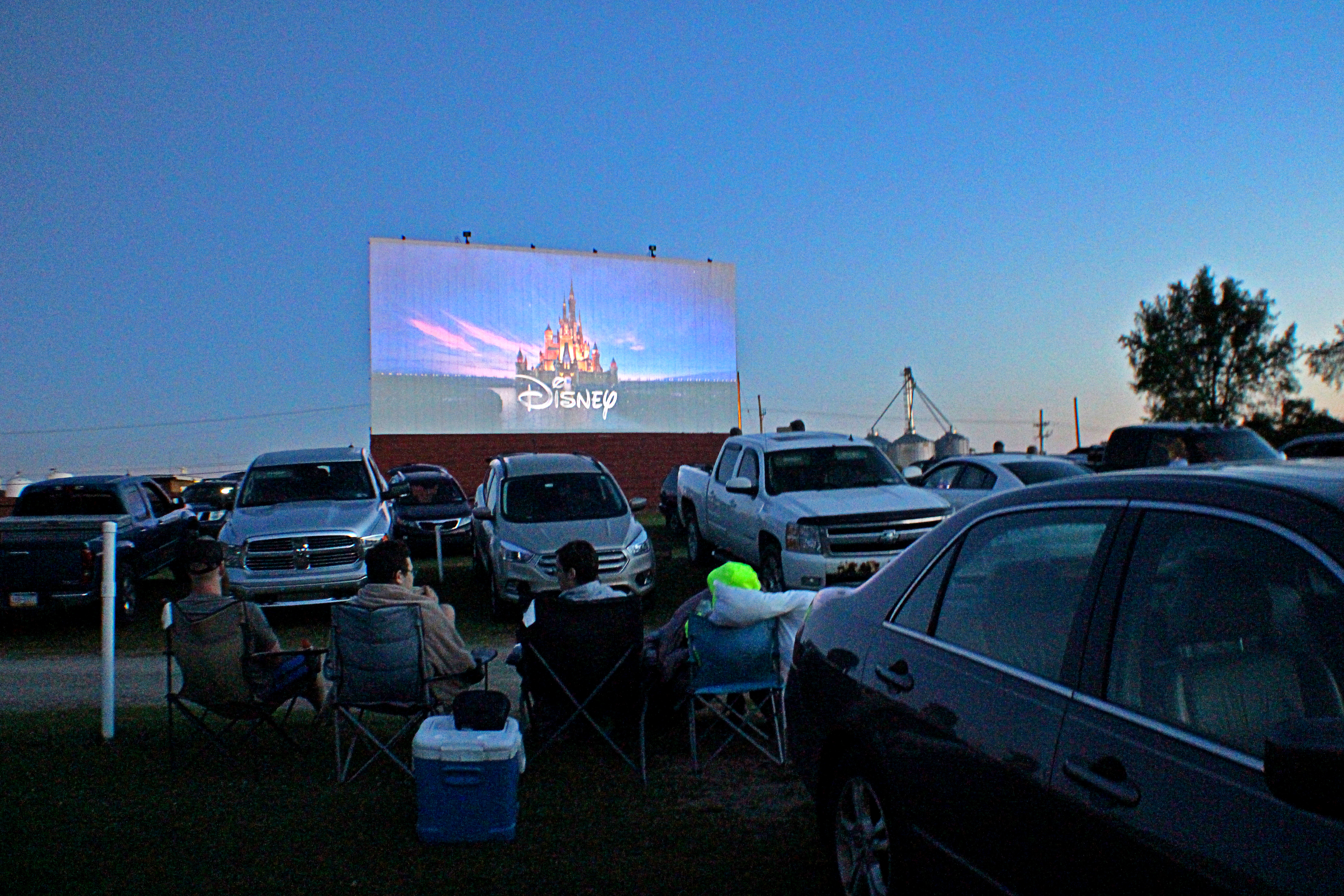 In 1988, it was purchased by Dennis and Margaret Koper. Dennis had worked at the drive-in since 1968 and their ownership was a happy accident, of sorts.
"When I started there, I was just servicing the equipment, because I was in the electronic service business," Dennis explains. "Then the one day, the guy who owned it, he walked into the shop there, and he says to me, 'You want to buy the theater?' And I said, 'Yeah, okay.' He threw his keys on the counter and walked out the door."
Dennis never thought the owner was serious — it wasn't the first time the owner had said that — but then a few weeks later, he received a call from the owner's lawyer saying they needed to get together to close the deal.
"So, we did," he says with a laugh. "And that's how I wound up with it. I didn't really expect to buy it."
Buying the theater was a risk. Sunset Drive-In's attendance was dwindling. The previous owner had progressively relied on X-rated movies to help pay the bills, but taking another risk, Dennis and Margaret turned it back to only first-run family movies, relying on the flea market and concession sales for extra revenue.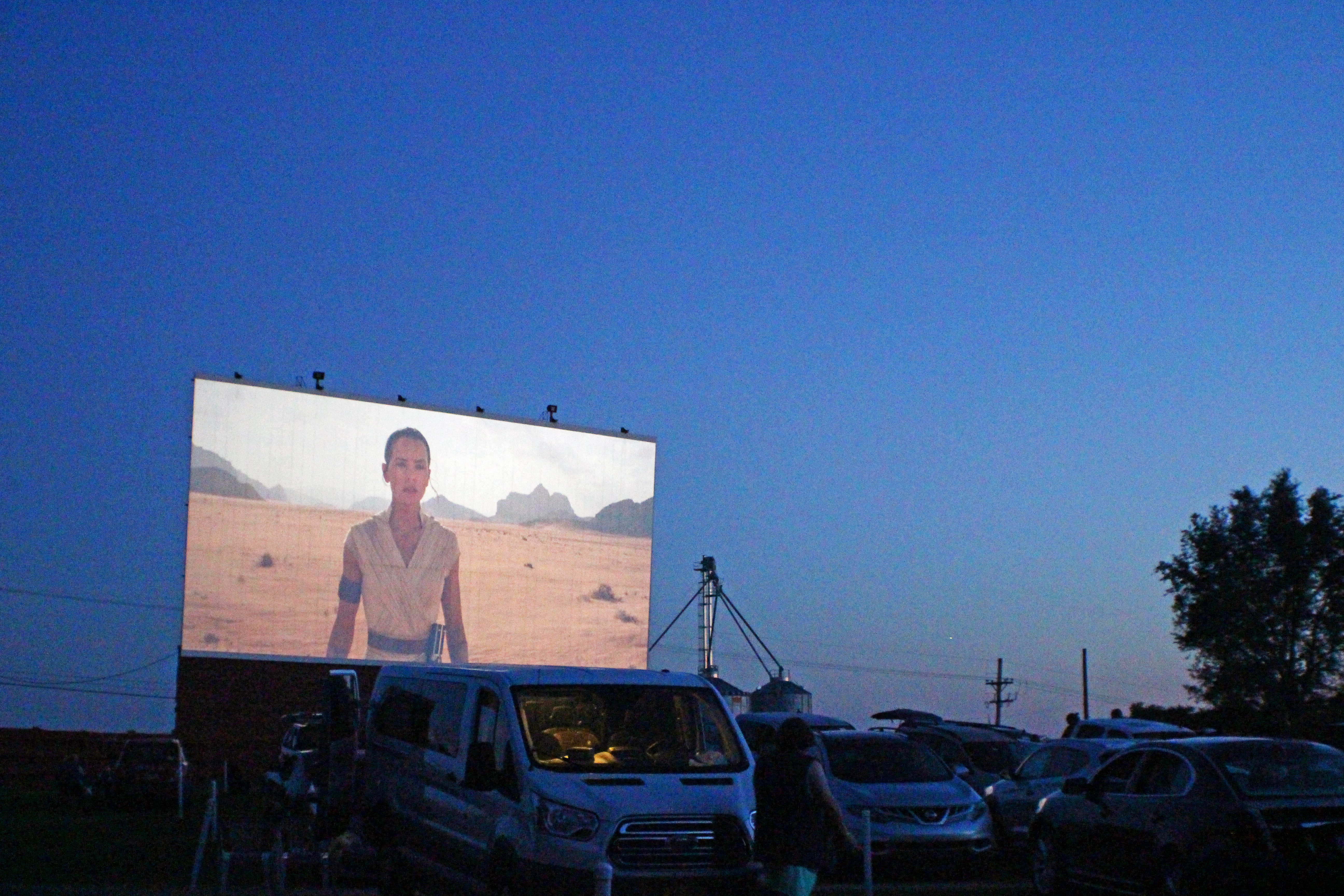 "We just kept updating and updating the theater over the years," he says.
Then a few years back, he and Margaret were faced with a difficult decision. Should they convert to digital projection?
"I was ready to call it a day because I'm getting close to 70, you know? I really didn't want to go into debt that much, but my wife kind of talked me into it. She says, 'If you don't do it, you're just going to end up with a piece of land with a flea market.' She nudged me into it and away we went."
With all of the updates, it cost them nearly $200,000.
"That was a lot of money to put out," says Dennis. "You could almost say it's another mortgage payment. That's another 20 years of payments."
He doesn't regret the decision, but he also doesn't mince words over his dislike of the digital equipment. He knew well and could service the previous equipment himself, which he still has in storage ("Useless!" he laughs), but the digital equipment requires a special technician out of Buffalo to service it, another added expense unless he did the long and expensive training himself.
"There's nothing I can do with it," he laughs, but one thing is for sure: gone are the days of film reels. "You just get a cartridge and you download it into your server, then you go onto the Internet to get your security keys to download onto a thumb drive which lets you unlock the movies."
He says he has had a few people interested in buying it over the years, but he's never received a firm offer. So, he continues to keep the operation running, working the projection room each weekend while Margaret still works the ticket booth.
"It's been a hair-raising thing for a while, but it's a lot of fun too," he says, noting that after a heart attack in 2004, he retired from the electronics business. "It's a good thing I had the theater going. We were on a good winning streak there until we had to put the digital in."
For many who grew up spending summer weekends at the drive-in, the memories are markedly connected to one's childhood: waiting in the long line of cars as dad drums impatiently on the wheel, the slow crawl up and down the rows looking for that perfect parking spot, grabbing a can of Coke out of the cooler and then throwing around the football while waiting for it to get dark enough to start the first of each night's double-feature.
These memories were made all over the Erie region. There was the Peninsula Drive-In with its two screens, which was located across from Waldameer Park. It closed in 2001. There was the Star Drive-In along West 12th Street and the Skyway Drive-In on East Lake Road. There was the Auto Drive-In on Route 8 just outside of Titusville (closed in the early-'80s) and the Airway Drive-In in Meadville (closed in 1985). The Corry Drive-In closed shop in 2011, while the Pymatuning Lake Drive-In Theater in Andover, Ohio held on until 2015 (although their flea market remains).
As for the Sunset Drive-In, here's to hoping that there will be many, many more years of making memories there.
The Sunset Drive-In operates Fridays, Saturdays and Sundays throughout the summer until Labor Day. Children 6 and younger are free, children between 7 to 11 are $3, and those 12 and older are $8 per person.
Jonathan Burdick runs the historical blog Rust & Dirt. Follow them on Twitter @RustDirt, and on Instagram @RustandDirt.