Austin to wage write-in war against Horton, Smith?
You can wait for tomorrow's press conference, or... read this.
July 22, 2013 at 11:10 AM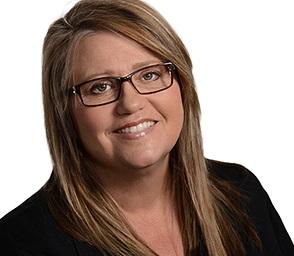 Lisa Austin will hold a press conference at 6 p.m. tomorrow in Suite 605 of the Masonic Temple building located at 32 W. Eighth St., where it's widely speculated that she will announce a write-in campaign for the Erie County Council District 2 seat she was denied during the primary elections last May.
I mean, why else would she go to all the trouble of holding a media event? To announce she's not running?
This past May, Austin emerged from a crowded field of candidates -- including David Pamula, Renee Vendetti, and long-time incumbent Joe Giles --  to (seemingly) defeat fellow Democrat Andre Horton at the polls; not long after, it was announced that Horton bested Austin by 10 votes because some wacky hi-jinks ensued wherein the votes from an entire precinct simply weren't counted – oops!  
A full recount ensued, as well it should have, and every candidate's vote total changed slightly – oops! – which was just as disconcerting as that whole "forgetting to count the votes from an entire precinct" thing. But Horton again walked away with the Democratic nomination by a simliarly slim margin and was proclaimed the Democratic nominee.
Accordingly, Horton will face Republican Ned Smith in November general election, and has a better-than-average shot at defeating him. Or, should I say, had.
Throwing Edinboro University of Pennsylvania professor and community activist Austin back into the mix – assuming she's going to say what everyone thinks she's going to say tomorrow – upsets the whole apple cart for Horton.
Austin's already proven she can (seemingly) beat him at the polls, and running in the general election – where she can now take advantage of Republican support Horton doesn't appear to have – just might make her the odds-on-favorite, despite Horton's extremely effective election-day operation and  the inherent difficulties of running a write-in campaign; since her name will not appear on the ballot, voters will need to write her name in manually at the polls.
Luckily for her, it's an easy name to spell.