Brian Regan – Live at the Warner Theatre
Erie is lucky enough to be on Regan's 2015 tour.
October 28, 2015 at 11:15 AM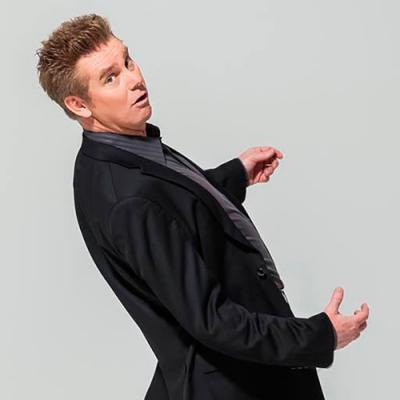 Nov. 5
Here's how funny Brian Regan is: My twins were the ones who introduced his comedy to me five years ago when they were 13. The bit they showed me on YouTube was his classic little league "Hey Batter Batter" baseball routine. All three of us were rolling on the floor. So what? So, neither of my boys have played a day of baseball in their lives and they still thought it was hilarious. So, is Brian Regan just for kids? Last week, I shared that same bit with my middle-aged and jaded poker buddies and got the same reaction.
Erie is lucky enough to be on Regan's 2015 tour, which visits more than 80 cities throughout the country. Jerry Seinfeld calls Regan "one of my favorite, favorite stand-up comedians." David Letterman said of him, "I'll take all of that guy you got … Very funny man," and featured him on the show 27 times: more than any other comedian. Even edgy, topical comedy stars like Chris Rock love this guy. He was nominated for a 2014 American Comedy Award for Best Concert Comic, so you know he knows how to put on a show. — Bryan Toy
7:30 p.m. // Warner Theatre, 811 State St. // Tickets: $39.50 // 452.4857 or erieevents.com