Bright Eyes releases new album: "The People's Key"
Oberst and company shine in new studio album.
February 18, 2011 at 12:20 AM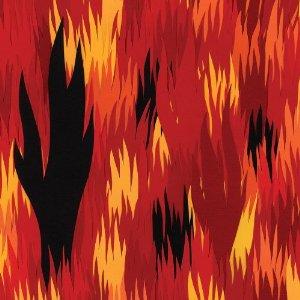 The first Bright Eyes song I ever heard was "Lover I don't have to Love." And to be honest, I hated it. But I didn't even know it was Bright Eyes nor did I even know what Bright Eyes was.
After about a minute of listening to this high-pitched yodel-whine coming from a wimpy man-child, I said no thanks and moved on to the next song. I wasn't in the mood for listening to someone who I thought was about to burst into tears over something I didn't get.
A woman I was dating at the time had burned me the mix tape and put that song on it, and after choosing some excellent tracks before it, this was her first miss. So I skipped it and kept listening on.
After a few Damien Rice tunes tossed in with a few Copeland tracks, I heard a guitar being faintly strummed and a guy singing in a near whisper. "This is the first day of my life," he breathed through my headphones. "I swear I was born right in the doorway."
I felt that birth, and now this, this was something I could get behind.
I dig folk music's ability to make my soul want to open up and pour out in every direction possible leaving me emotionally spent. And while this guy clearly wasn't the best singer I'd ever heard, I was OK with it— especially since I happen to love Dylan and especially since this guy's lyrics were worth the less than stellar vocals.
A quick text message to clear up who wrote it: Bright Eyes, she wrote back to me—same band that wrote, "Lover I don't have to Love."
I couldn't bring myself to respond. How could I? I hated one song and loved the other—two completely different styles of music coming from one guy.
This was my introduction to Conor Oberst, an artist many critics herald as the Dylan of this generation. And now he was an artist I both loved and hated in the same moment.
I picked up a few Bright Eyes albums and gave them a chance, let them breathe, let them be. I found that the longer I spent with them, the more I came to want to understand this Oberst guy, a prolific writer who seemed to be in search of himself.
But ultimately this journey led him away from Bright Eyes, the band I first found him with. And so I followed.
On the road away from Bright Eyes, Oberst went solo, saddled up with the Mystic Valley Band, and managed to find room in a crowded Monsters of Folk, and I followed him, trying to understand him—someone who was a little bit folk, a little bit country, a little bit rock, a little bit emo, a little bit something else. The whole time it seemed that he was bent on not playing up to the critics' accolades—he didn't want to be the next Dylan, it seemed. I couldn't pin him down. But maybe that's because he didn't want to be pinned down.
So maybe it makes sense that "The People's Key," Bright Eyes' latest album finds Oberst back with the band he broke onto the scene with nearly a decade ago with "Lifted or The Story Is in the Soil, Keep Your Ear to the Ground." And maybe it makes more sense that this could quite possibly be his best effort to date as he reunites with the other Bright Eyes' permanent members: Nate Wilcott and Mike Mogis.
"The People's Key" continues where the mysticism of 2007's "Cassadaga" left off as Oberst continues weaving a tapestry of obscure references from various religions with esoteric mentioning of various works of literature. But here he seems more in tune with both the references and himself.
Rather than simply plopping a reference down and hoping at least three of his fans will get it, Oberst draws on allusions to enhance the meaning of his lyrics rather than to solely make meaning of them.
In "Shell Games," the album's second track and possibly its best, Oberst writes, "Sold my tortured youth, pissed in vinegar/ I'm still angry with no reason to be/ At the architect who imagines/ For the everyman, blessed Sisyphus/ Slipping steadily into madness,/ Now that's the only place to be free."
He juxtaposes his reference to the soul torched in Tartarus with chunky guitar riffs and bopping pop synthesizers, giving the song an amazing accessibility, so that by the time he gets to, "We'll be everything that we ever need/ Everyone on the count of three/ Everyone on the count of three/ All together now," we're singing right along with him in a near pop-induced anthem.
But in between shifts between hazy sythn-laden rock to rootsy soul pieces, the notion of holograms in theme parks dissolving into thousand-watt candles isn't the headiest thing on the album.
Instead, Randy Brewer's preaching begins the album, flows through a few songs in the middle and then punctuates the album's conclusion. Brewer, a friend of Oberst's from his travels, fits the album well because his undirected musings shifts the focus from Oberst at the center to Oberst as a part of the whole, which might be what he's aiming for after all: to prove that he's not one thing specifically.
This might be why he sings, "It's been said we're post-everything" in "Approximate Sunlight," where the notion of who's saying it is something Oberst leaves up to listeners. But maybe he's working out the idea that we don't even know ourselves and he too is as guilty as we are.
So maybe it's best to return to "Shell Games" to get to the center of things. There Oberst sings, "My private life is an inside joke/ No one will explain it to me/ We'll be everything that we ever need."
Suddenly being emo doesn't seem like such a bad thing to me. And neither does folk, or rock, or country, or everything else. Oberst is more than just emo—he manages to be it all on "The People's Key," so maybe the title fits the bill: this album will unlock something for everyone.
But keep in mind that with reference upon reference and allusion built on allusion, "The People's Key" deserves attention—it's not a one-and-done album that you can casually toss aside when you've lapped through it once. So it will challenge you to listen to more than once and then move on.
Trust me. I learned this appreciation from the woman I was then dating and am now married to who first introduced me to Bright Eyes—even if it was a song I didn't appreciate at all at first and might still not even care that much for. But I did love that second song with a completely different vibe.
Because Oberst brings so much to the table, some scraps are bound to fall from the plate. The enjoyable thing with him is that everyone's scraps are different, which in turn means we can all appreciate something different about the beauty of his writing.
So grab a nice cup of black tea, kill all other media for the moment, cue the album (meet Randy Brewer) and sit down to read through the lyrics as Oberst both whispers and belts them out, and enjoy all of the headiness.
Besides, I hear James Joyce released "Ulysses" on his birthday and that turned out pretty well, so maybe it makes sense that Oberst choose to release "The People's Key" on Tuesday, Feb. 15: his birthday.