Celebrate Erie's Gallery Night
Want to explore Erie's vibrant art scene? For free? Check this out.
February 28, 2013 at 2:51 PM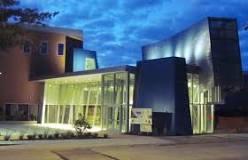 If you're looking a chance to explore Erie's art scene, then you've come to the right place. Friday, March 1 from 7 to10 p.m. Gallery Night is  your  chance to view and celebrate the art and culture after hours.  
The Erie Art Museum, along with eight other independent galleries, will open their doors for an exciting chance to view visual art in an exciting way after hours. Each gallery will display their own exhibition, give you the chance for an artist meet and greet, show thrilling entertainment, and delicious refreshments. Also, as an encouragement to visit as least five galleries, visitors will be given the chance to be entered in a drawing for a $25 gift certificate from each venue.
For the 9th Annual "Kids as Curators" Exhibit, the Erie Art Museum will feature public openings that feature the collections of students. "The Cup: Works by Valerie Gilam" will be the place to experience abstract sculptural works and performance-installation pieces. The next exhibit to visit will be the "First Class," which will be featuring works by Erie Art Museum studio art students and instructors.
Some of the other exhibits ready for viewing will include "Looking at Lincoln", which will be celebrating the 150th anniversary of the Emancipation Proclamation, Gallery Talk will also be hosted by The Museum and feature NYC photographer, Anthony Savini. Savini's works is featured in the Looking at Lincoln exhibit as 7 p.m. as well as have an interactive drawing, painting, clay, and photo demonstrations for all ages.
The participating galleries will include Allen Stoneware, Funky Bungalow, Glass Growers Gallery, Kada Gallery, Lighthouse Jewelers, Ralph Miller Jewelers & Gallery, Schuster Gallery at Gannon University, and Urraro Gallery.

For more information, visit the Erie Art Museum's website.
Samantha Myers can be contacted at sMyers@ErieReader.com.