CineFestAsia at Erie Art Museum
Experience world cinema in a local setting.
October 12, 2016 at 3:15 PM
October 14 - 16
On Oct. 14, 15, and 16, the Erie Asian Pacific American Association (APAA), in conjunction with The Film Society of Northwestern Pennsylvania, will present CineFestAsia. Three films, three days, each viewing offered at matinee prices in the comfortable ambience of the Erie Art Museum.
As APAA President Meera Kumar states, "These films showcase the uniqueness of life experiences in Asia and at the same time show how many of these experiences are universal. [The festival is a good way] to share our diverse cultures with the local community through film."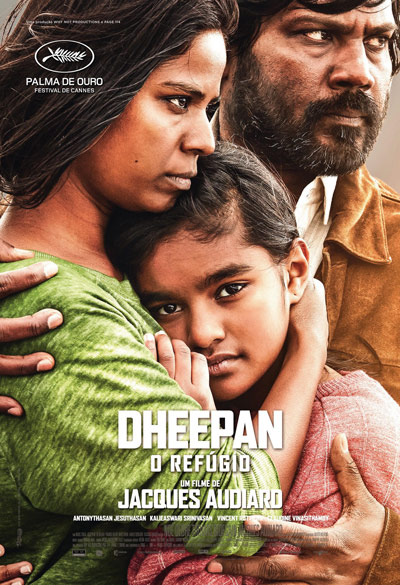 Opening night will feature She Remembers, He Forgets, one of the headliners at the 2015 Hong Kong Asian Film Festival. A romantic comedy, the story flashes back to events in Gigi Yu Feng-zi's (played by Miriam Yeung and Cecilia So) youth to show how her decisions affected her adult life. 
Dheepan brings action and drama to Saturday night with the story of three Sri Lankan refugees who meet in a camp and later pose as a family to seek asylum in France. Giving up homes and belongings for a foreign land become secondary concerns as these characters face identity, relationship, and cultural challenges.
Sunday's finale, The Journey, juxtaposes new with old, conservative with progressive as the film travels both geographic and metaphorical miles. It is the top-grossing Malaysian film of 2014, and yes – there are feel-good moments as the main characters, a modern-day quintessential odd couple, travel to the bride-to-be's home to win her father's approval for marriage. – Ti Sumner
Friday, Oct. 14: She Remembers, He Forgets at 7 p.m.; Saturday, Oct. 15: Dheepan at 7 p.m.; Sunday, Oct. 16: The Journey at 2 p.m. // Erie Art Museum, 20 E. 5th St. // Tickets $5 and can be purchased at the door // For more information on APAA, visit erieapaa.org.