Cirque Du Soleil comes to Erie for 30 Year Anniversary
For the first time ever, Cirque Du Soleil comes to The Gem City.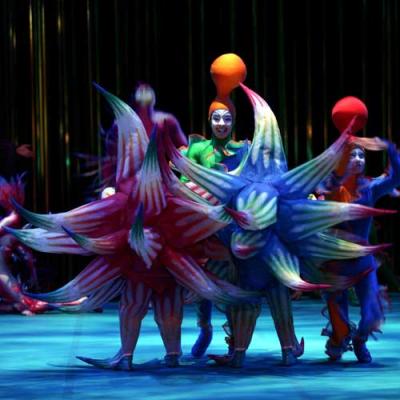 The Erie Art Museum hosted members of Cirque Du Soleil Tuesday, June 10 for a press conference regarding their latest stage performance, Varekai, and its journey to Erie as part of an effort by Cirque Du Soleil to tour the world in arenas and new markets in which the group had never performed.

"We can bring the show to a new market. This is the beauty of the arena, most medium-sized cities, and sometimes some suburbs or big cities will have an arena that can welcome a show like Varekai," said Fabrice Lemire, Artistic Director for Cirque Du Soleil. "That is why we have [Erie] in the touring plain for this season,"
The press conference featured a short performance arranged by Lemire, and performed by two of the group's performers. Lemire described the performance as a depiction of one of the performers becoming stronger and transforming into a butterfly.
From a troop of 20 street performers in 1984, to a Quebec-based company of 4,000 employees and 1,300 artists from over 15 nationalities with 25 languages represented, Cirque Du Soleil has performed for more than 100 million spectators in more than 300 cities in over forty countries on six continents.
Alona Zhuravel, one of the performers present at the conference, said that performing with Cirque Du Soleil is a lifestyle all its own.
"It's very busy; it's a lot of work, especially in the arena. I did the Big Top Tour and the Arena Tour now. I went through the whole transition from going and staying in a city for six weeks, to staying in a city for less than a week. So it's very different. It is a lifestyle," Zhuravel said "You need to adapt very fast; you have to get used to everything very fast."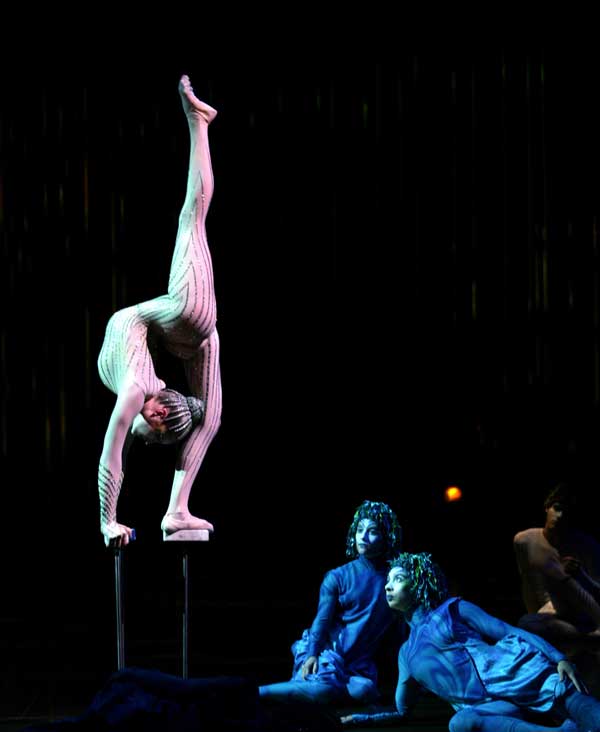 The Cirque Du Soleil performers and traveling employees work for ten weeks at a time with two week intervals of leave, during which time performers and staff are permitted to go back to their homes before returning to the troop to perform. Aside from the two-week breaks, the company also has Monday and Tuesday of each week off.
Performances will be held at the Erie Insurance Arena from Aug. 13 to 17 for seven performances only. Performances begin at 7:30 p.m. from Wednesday, Aug. 13 to Saturday, Aug. 16 as well as one performance at 4 p.m. on Saturday. The final two performances will be on Sunday, August 17 at 1:30 p.m. and 5 p.m.  
For ticket information, visit ErieEvents.com, or call 452.4857.
Tom Ricci can be contacted at tRicci@ErieReader.com.