'Close' Talking and More at MIAC Live 2019-20
A look at the can't-miss shows going on at Mercyhurst this season
Year in and year out, the Mercyhurst Institute for Arts & Culture does something amazing: it keeps bringing in big-name talent that you would expect to find in larger, more metropolitan cities, all while making its events accessible to a broad swath of the Erie community.
"Through the generosity of our corporate sponsors, individual donors, and 501 members [club for supporters, taking its name from the university's address at 501 E. 38th St.], we're able to keep ticket prices down," Brett Johnson, in this third year as director of MIAC, said. But with those reasonable ticket prices comes an inevitable scarcity. Johnson added, "As in past seasons, we expect many of the shows to sell out quickly. Our May 2nd performance with Broadway legend Patti LuPone was our 23rd consecutive sold-out show."
Is the Erie community loving what MIAC is bringing to our shores? Obviously. Can last season's incredible lineup be topped?
We'll leave that up to you to decide. But with the likes of Kristen Chenoweth, David Sedaris, Brian Stokes Mitchell and Glenn Close on the roster — it's going to be a tough decision.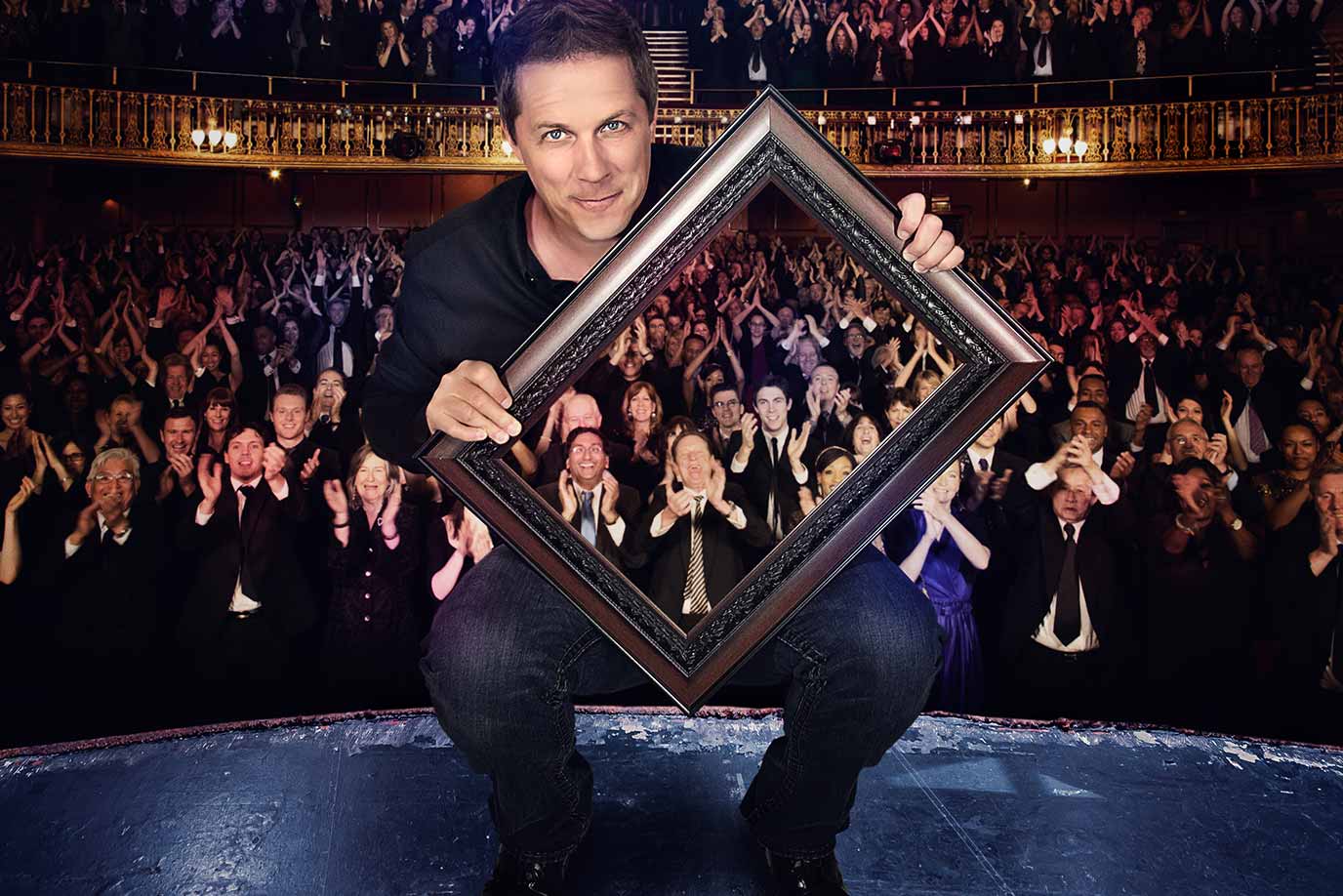 501 Summer Soiree: Mike Super - Magic and Illusion – Saturday, Jul. 27
Some kids go through a magic phase — card tricks, sleight-of-hand involving coins, and making household plants disappear. Mike Super might have been just another one of those kids, but a life-changing trip to Disney World as a child piqued a fascination so deep that he turned a hobby into a full-fledged profession. The Pittsburgh-area native has won NBC's magic competition Phenomenon, placed in the finals on America's Got Talent, and received accolades like Entertainer of the Year, and Super has performed for the likes of Ellen DeGeneres and Kim Kardashian.
As a performer, Mike Super's magic is captivating, while his humorous, lively, and down-to-earth persona makes his shows accessible for all.
7:30 p.m. // Mary D'Angelo Performing Arts Center // Adults $36, Seniors $31, Students/Youth $26 // miac.mercyhurst.edu/events/501-mike-super-magic-illusion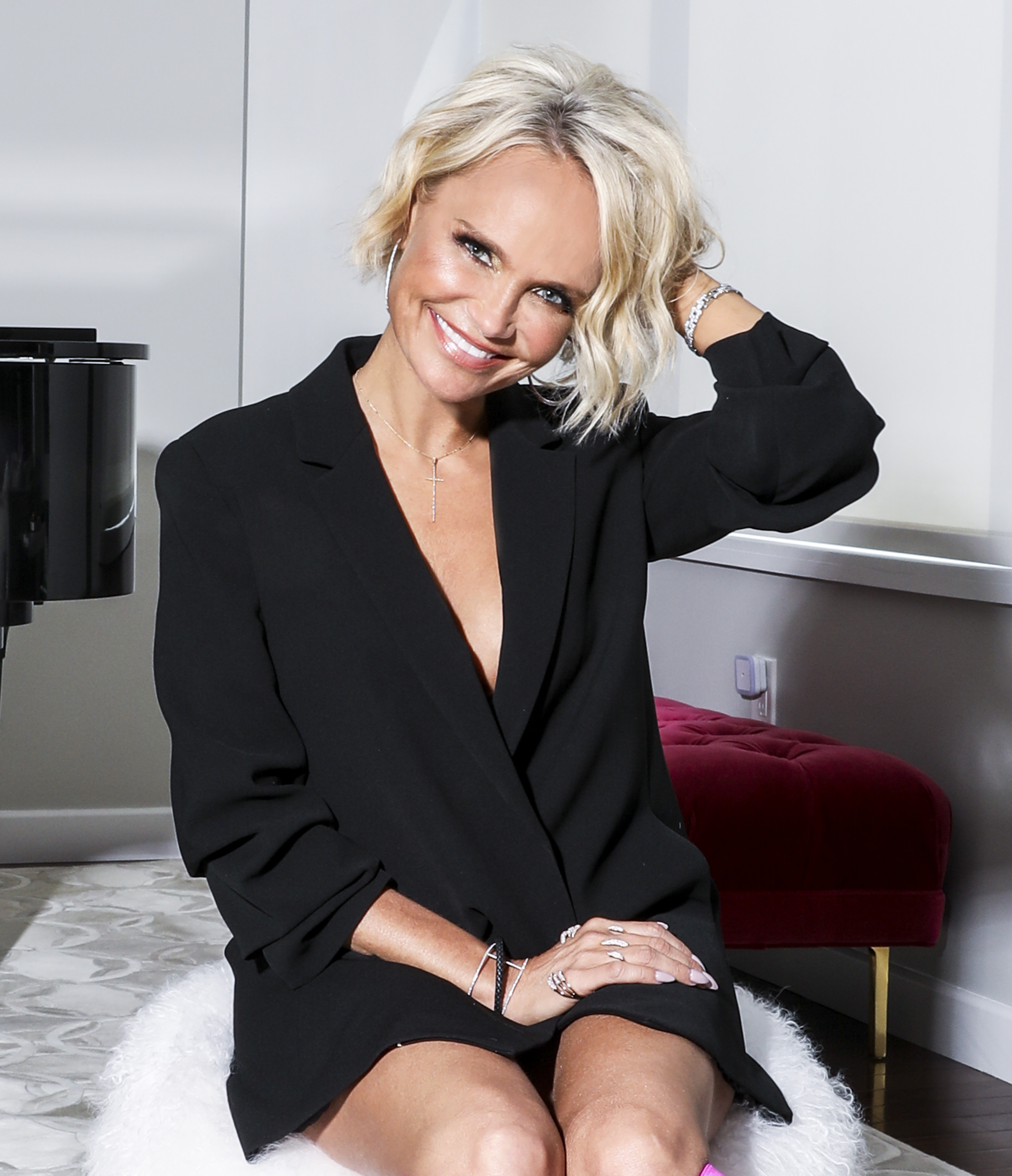 Kristin Chenoweth in Concert – Thursday, Sept. 19
Perhaps it was her feisty performance on the gone-too-soon Pushing Daisies. Or her divine interpretation of a re-imagined Glinda in Wicked. Or her cameo appearance in Amazon's American Gods. However you first noticed this 4-foot-11-inch Emmy and Tony winner-cum-powerhouse, there is no denying either the breadth of her talents or the gift that is her presence on the Mary D'Angelo Performing Arts Center stage come September.
Chenoweth is an unparalleled actress who brings warmth, humor, and strength to every role she inhabits, while the impact of her vocal prowess will undeniably bring the audience to its feet — if they're not shaken to the core.
7:30 p.m. // Mary D'Angelo Performing Arts Center // Adults $41, Seniors $36, Students/Youth $31 // miac.mercyhurst.edu/events/kristin-chenoweth-concert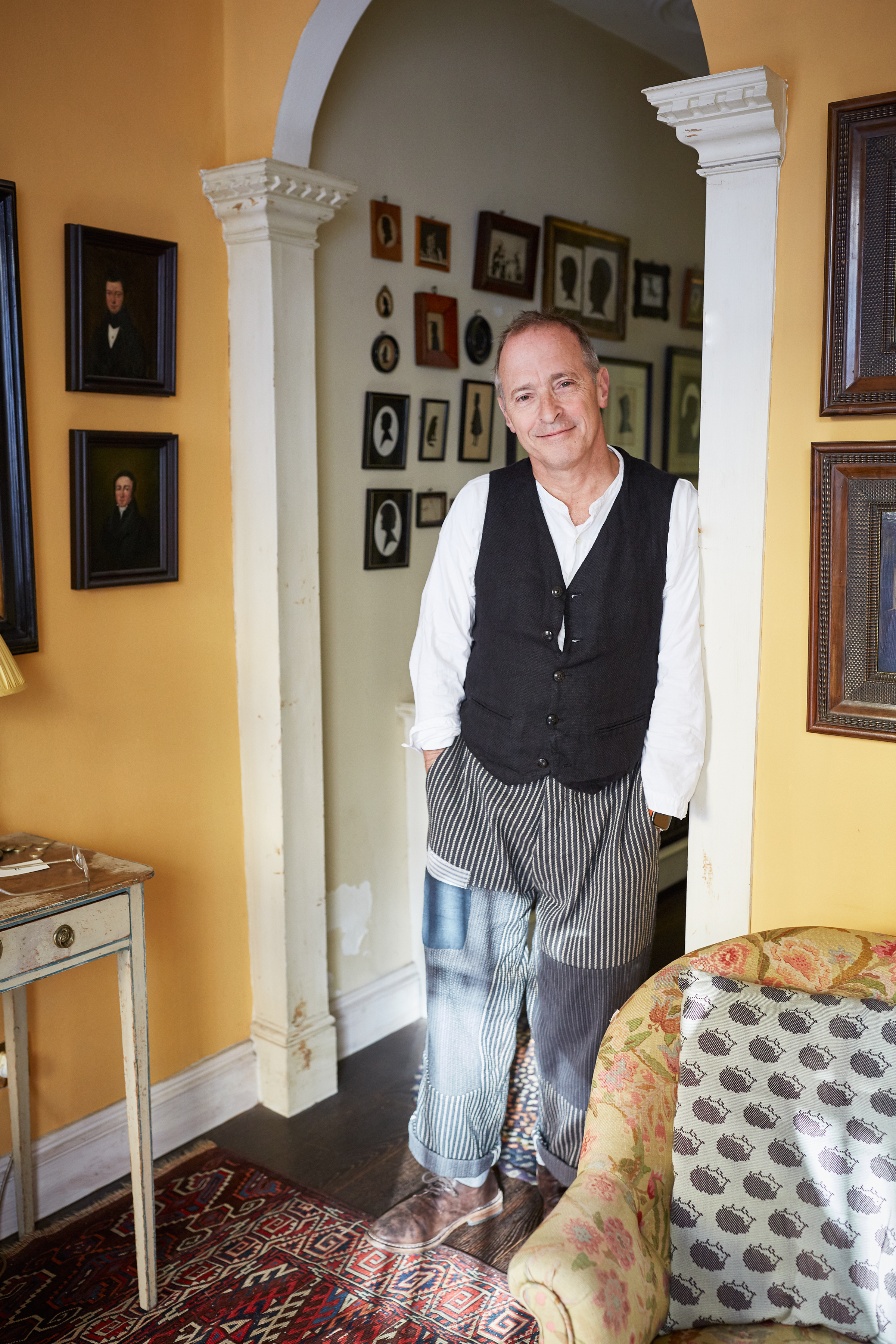 David Sedaris – Friday, Oct . 18
When was the last time a book made you laugh out loud? How about a book that made you laugh so hard you cried?
If your response is "The last time I picked up a book of essays by David Sedaris," you're making perfect sense.
It has been nearly eight years since Sedaris last came to the Mary D'Angelo Performing Arts Center, a decade during which the author — who is brother to the actress Amy Sedaris — moved to West Sussex, England, lost his youngest sister to suicide, and published three more books, including 2018's Calypso.
Time clearly has not dulled or dimmed Sedaris' biting wit; on the contrary, he remains as astute an observer of human behavior as ever, saying what everyone else is surely thinking.
7:30 p.m. // Mary D'Angelo Performing Arts Center // Adults $36, Seniors $31, Students/Youth $26 // miac.mercyhurst.edu/events/david-sedaris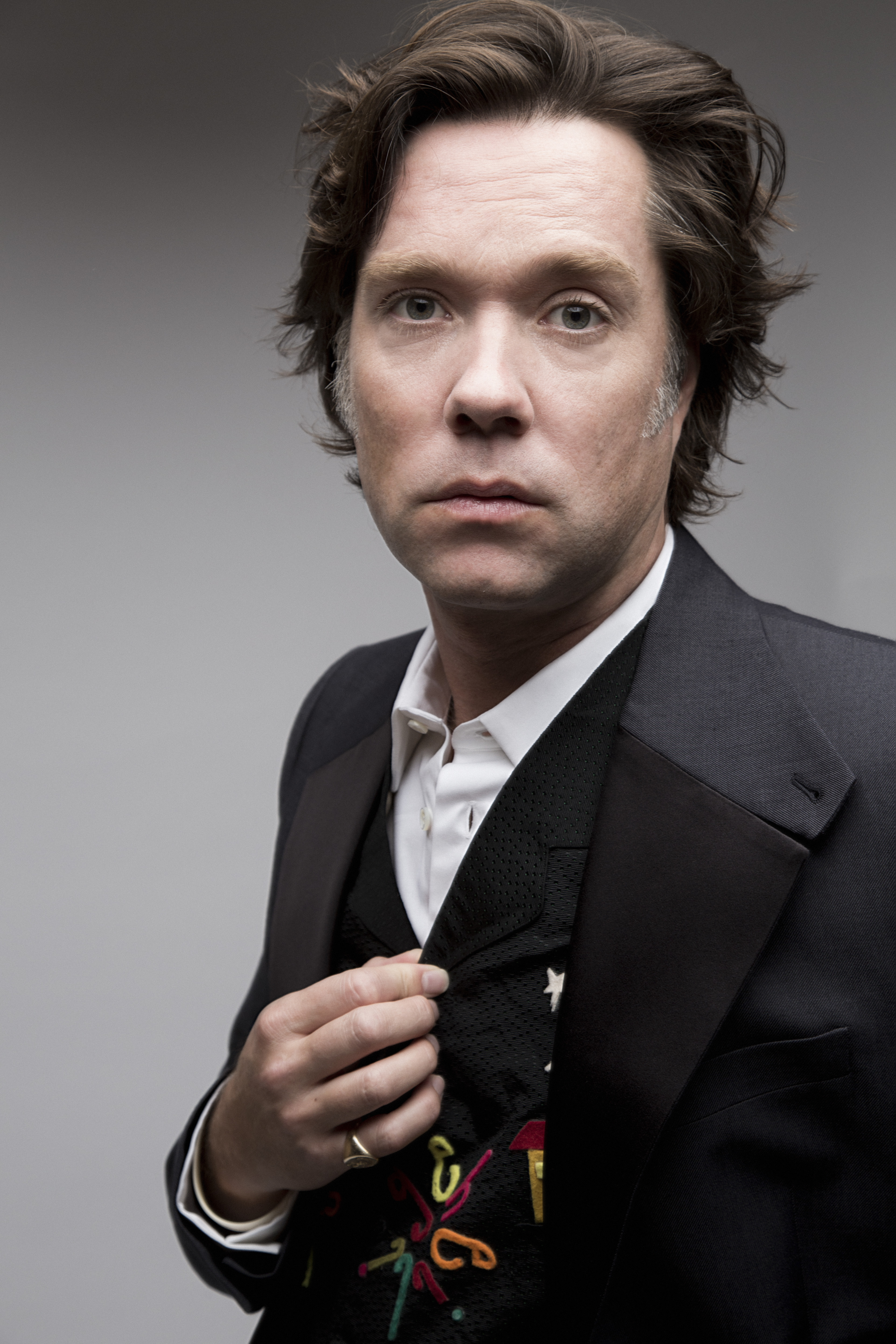 Oh Solo Wainwright: An Evening with Rufus – Saturday, Nov. 2
A colorful, unconventional childhood gave way to troubled adult years for Rufus Wainwright, son of Loudon Wainwright and Kate McGarrigle, both singer-songwriters themselves — yet his propensity for music and performance has been a constant since he started playing piano at the age of six.
Wainwright is a multi-instrumental artist who shifts effortlessly between piano and guitar and has released 10 albums and three DVDs, headlined nine tours, and received nominations for numerous Grammy and Juno (Canadian) awards. His music is strongly influenced by opera (Wainwright has written two operas), often swelling with layers of instrumentation and orchestrations, with subject matter like pop culture, politics, and love featured heavily.
7:30 p.m. // Mary D'Angelo Performing Arts Center // Adults $36, Seniors $31, Students/Youth $26 // miac.mercyhurst.edu/events/oh-solo-wainwright-evening-rufus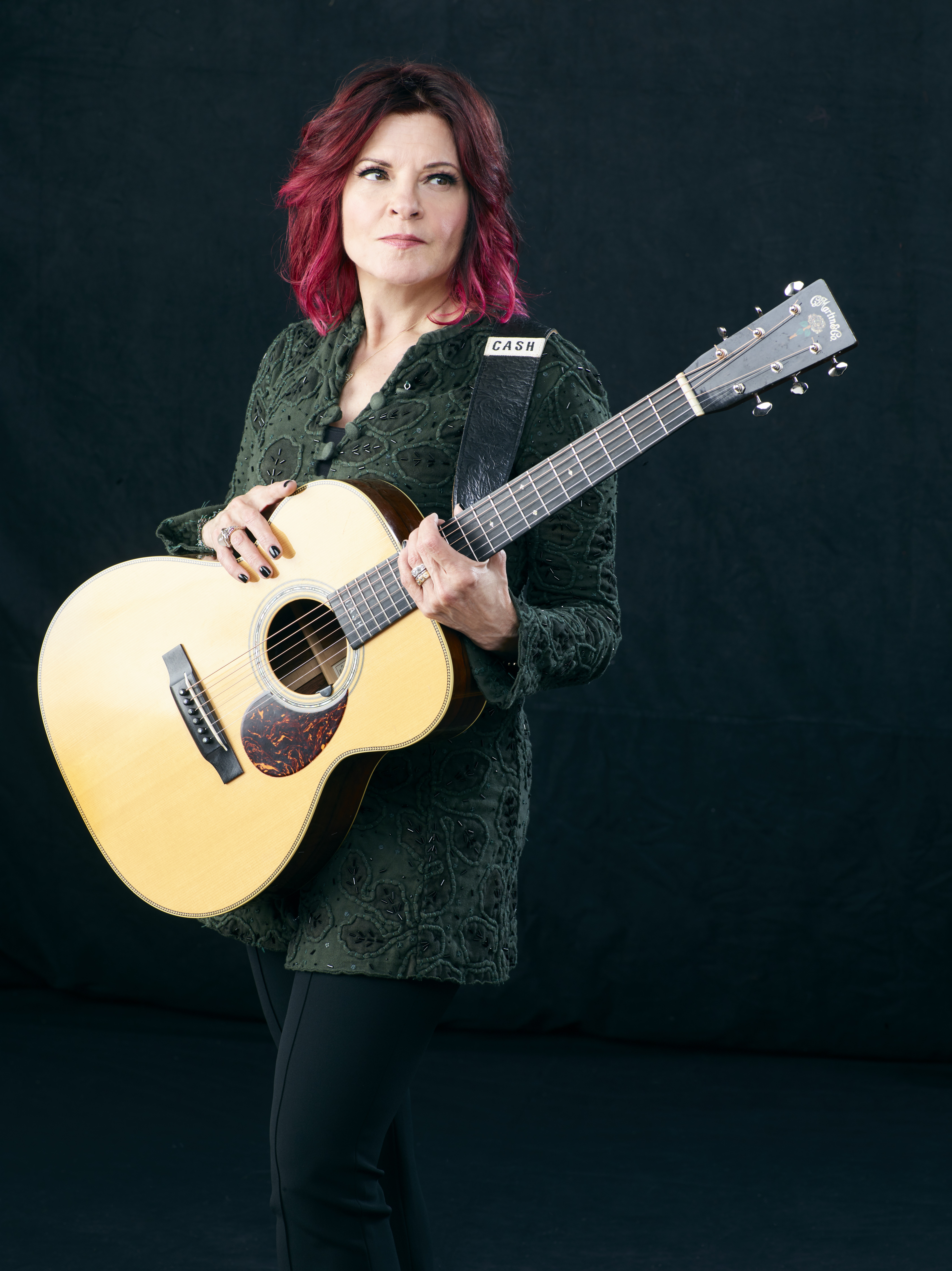 Rosanne Cash & Band: She Remembers Everything – Thursday, Nov. 14
Four Grammy Awards, 11 nominations, and induction into the Nashville Songwriters Hall of Fame would be a significant list of achievements for any artist — but then again, Rosanne Cash isn't just any artist. The daughter of the legendary Johnny Cash, Rosanne has forged her own path, found her own voice, and become an iconic, celebrated artist in her own right.
At just 19, Cash made her studio recording debut on one of her father's albums, and from the mid-1970s onward, she has not looked back. A solid 15 albums, four books, and numerous articles later, the accomplished singer/songwriter and author will take the stage in Erie, hot on the heels of her latest studio release, She Remembers Everything, a hazy, atmospheric observation of the trials, tribulations and triumphs that make a life.
7:30 p.m. // Mary D'Angelo Performing Arts Center // Adults $36, Seniors $31, Students/Youth $26 // miac.mercyhurst.edu/events/rosanne-cash-band-she-remembers-everything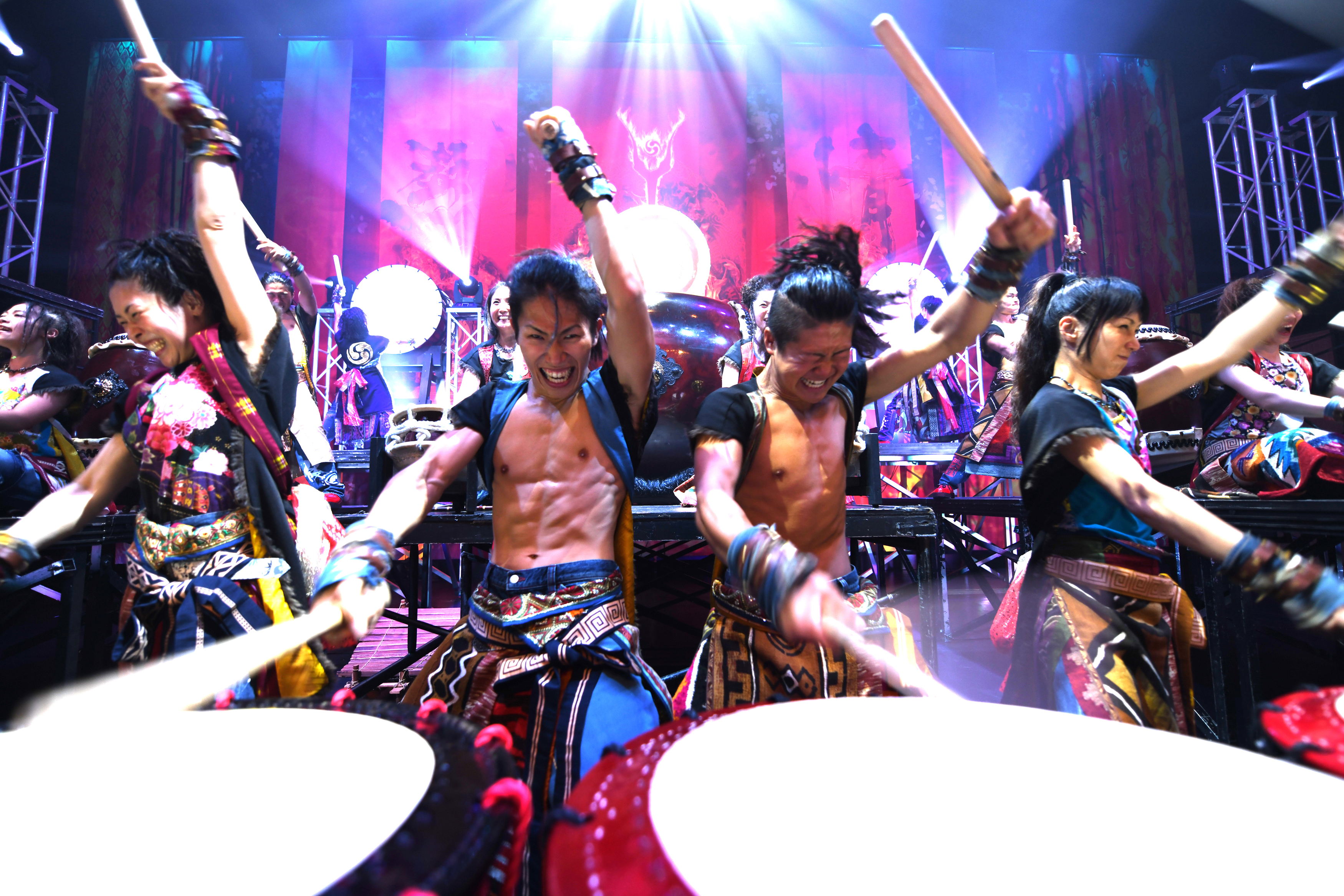 Yamato - The Drummers of Japan  – Tuesday, Feb. 11
Oftentimes in Erie, we get treated to a once-in-a-lifetime event, and when it's gone, it's gone.
But in the case of Yamato - The Drummers of Japan, we've got something akin to a cat's nine lives, as this touring group comprised of several dozen drummers has come through Erie again and again (and we hope they will come back in the future, too!)
This year, Yamato is celebrating its 25th anniversary, and they are bringing a new production, entitled Jhonetsu — Passion, to the stage of the Mary D'Angelo Performing Arts Center. The virtuosic performance will no doubt prove to be as pulse-pounding, heart-racing, and eye-popping as ever. Jhonetsu — Passion also promises to impress by virtue of the company's "sheer endurance," leaving the audience wondering, "How do they do it?"
7:30 p.m. // Mary D'Angelo Performing Arts Center // Adults $36, Seniors $31, Students/Youth $26 // miac.mercyhurst.edu/events/yamato-drummers-japan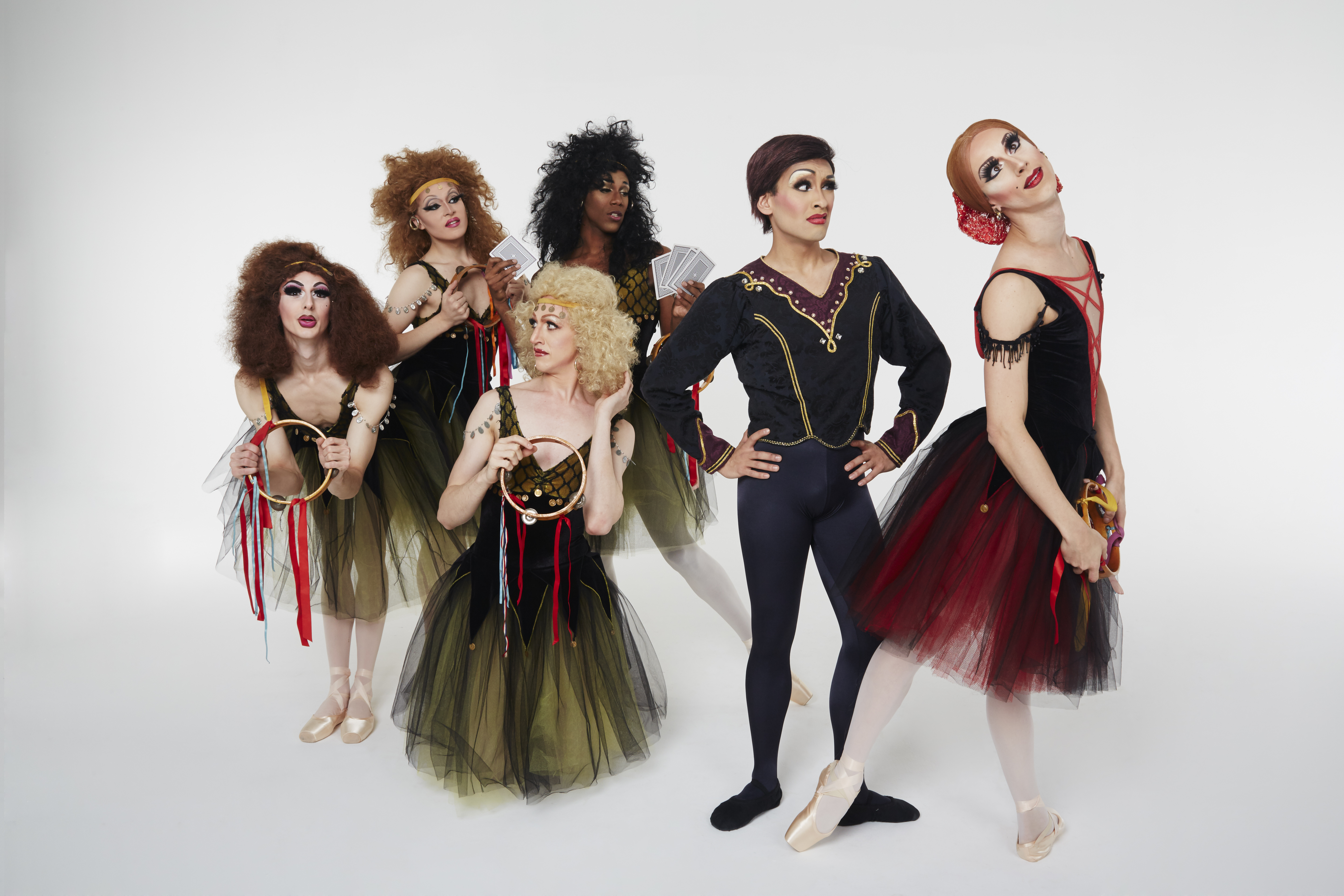 Les Ballets Trockadero de Monte Carlo – Tuesday, Mar. 3
"Oh," you say, "I can't that night. I'm going to the ballet."
Ah, your friends think. Cultured, that one. Refined.
Little do they know that you are on your way to Les Ballets Trockadero de Monte Carlo, an all-male drag ballet troupe where the dancers perform en travesti (in roles normally reserved for the opposite sex) and the evening is going to be anything but conventional.
Founded in 1974 in New York City, Les Ballets has traveled the world and performed for royalty, and these men have done it in tutus while en pointe, mixing the comedic with the sublime, a skill set usually overlooked in most self-serious ballet. Under the wigs, the makeup, and the gorgeous costumes, each one is a highly trained dancer of unsurpassed talent: Ginger Rogers and Fred Astaire at the same time.
7:30 p.m. // Mary D'Angelo Performing Arts Center // Adults $31, Seniors $36, Students/Youth $21 // miac.mercyhurst.edu/events/les-ballets-trockadero-de-monte-carlo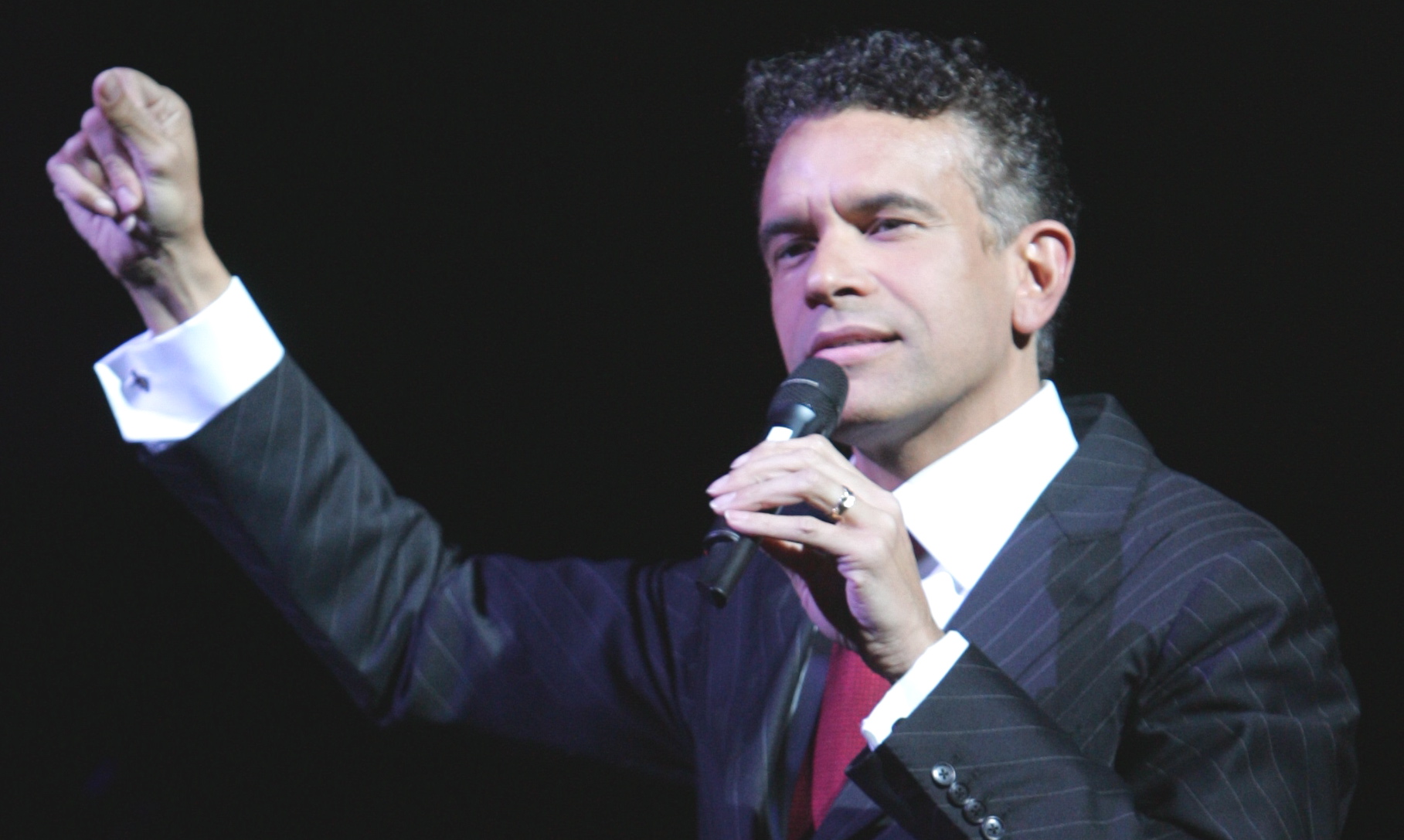 Brian Stokes Mitchell – Wednesday, Apr. 1
Last year, MIAC opened its doors and welcomed acclaimed Broadway goddess Audra McDonald, who originated the role of Sara in Ragtime and more recently starred in Shuffle Along. Wouldn't you know it, in both of those productions she was joined on stage by Brian Stokes Mitchell, himself an eminent star in the Broadway firmament and a favorite romantic male lead on stage.
A booming yet velvety baritone, Mitchell won the "Best Actor in a Musical" Tony Award in 2000 for Kiss Me, Kate, and has appeared in Sweeney Todd, Kiss of the Spider Woman, South Pacific and Man of La Mancha, as well as numerous TV and film roles.
7:30 p.m. // Mary D'Angelo Performing Arts Center // Adults $31, Seniors $26, Students/Youth $21 // miac.mercyhurst.edu/events/brian-stokes-mitchell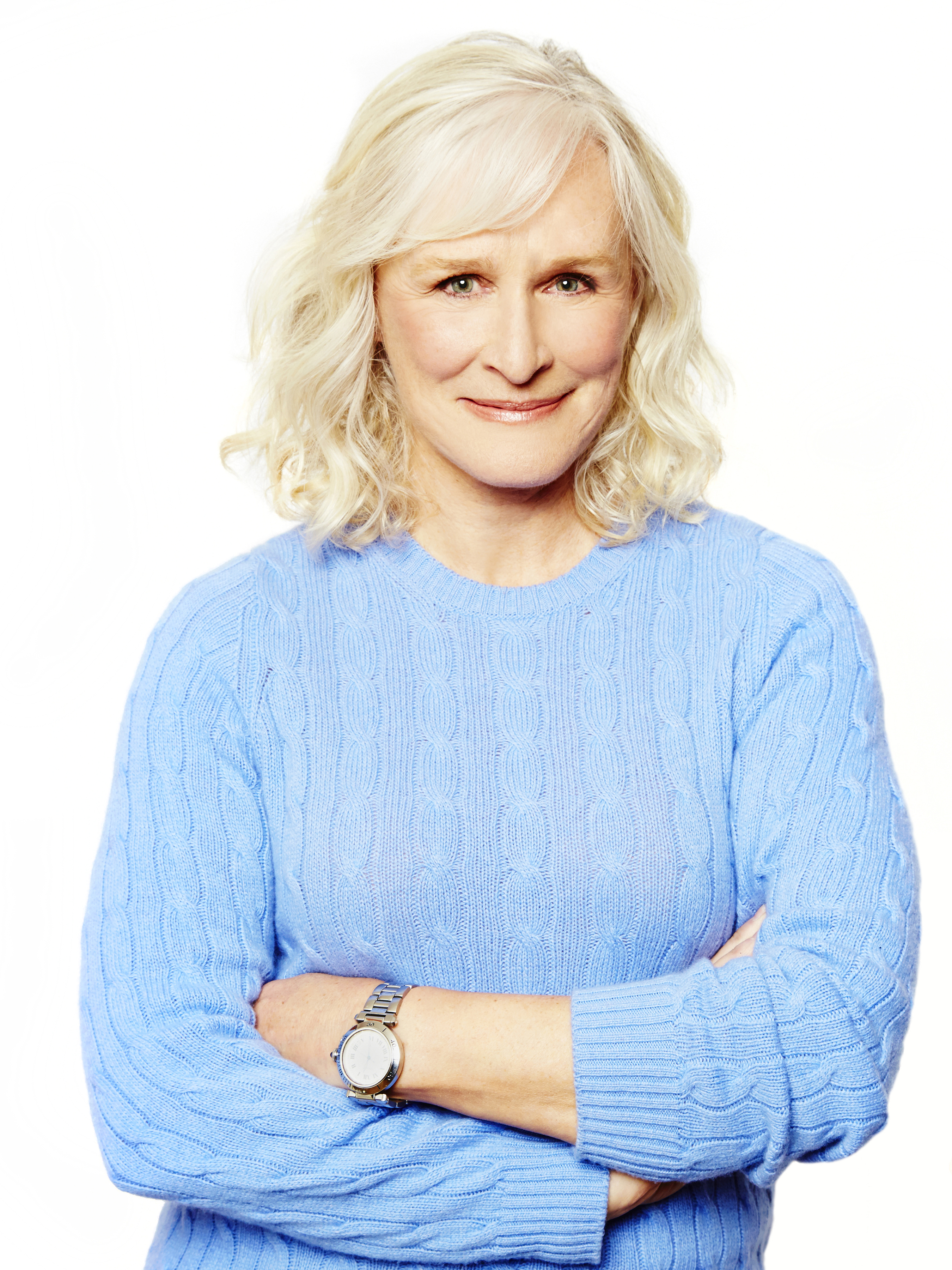 An Evening with Glenn Close – Thursday, Apr. 16
If you measure success by awards, Glenn Close's 1983 was phenomenal. After making her big screen debut a mere one year earlier, Close racked up Tony, Emmy, and Oscar nominations in a single 12-month period. Since then, she has been nominated 115 times for various awards (including the Academy Awards, the Golden Gloves, and the Primetime Emmy Awards), most recently last year, for the film The Wife.
Perhaps you measure success by longevity and endurance. Close began her acting career on the stage in 1974; her filmography has its own Wikipedia page, and the list is sprawling, with credits marking every decade since she began to work.
Or maybe you think of success in terms of lives changed for the better. Close has been an outspoken advocate for the LGBTQ+ community, for women's rights, and for mental health destigmatization and care for decades.
An Evening with Glenn Close will be an evening of legendary proportions, and thus the perfect punctuation to end another stellar season at MIAC.
7:30 p.m. // Mary D'Angelo Performing Arts Center // Adults $41, Seniors $36, Students/Youth $31 // miac.mercyhurst.edu/events/evening-glenn-close
Cara Suppa can be reached at csuppa@eriereader.com