Come On, Ride the Train: Murder on the Orient Express at AAA
The classic whodunnit-on-a-luxury-rail-car murder mystery makes a stop at All An Act
January 29, 2020 at 12:45 PM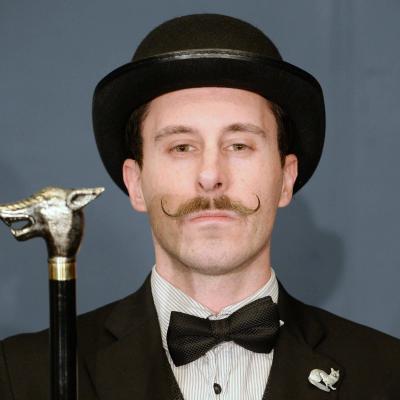 Friday, Feb. 7
The first private detective agency was founded in the early 1820s in Paris. We can never know if its employees were all brilliant inspectors, typically fighting their own demons as they served a wretched public and solved impossible crimes ... but that's certainly where the literary genre has gone.
Enter Agatha Christie, the English novelist and playwright who published her first Hercule Poirot story in 1920, an opening shot in what would become known as the Golden Age of Detective Fiction.
This Poirot would have many adventures — 33 novels and 54 short stories worth — but perhaps none so recognizable to the general public as The Murder on the Orient Express.
Thanks to Ken Ludwig's faithful adaptation of the novel (the playwright created this with the Christie estate's blessing), the story of the magnificently mustachioed inspector and his whodunnit-on-a-luxury-rail-car, with a murdered American tycoon and a whole cast of suspicious characters, will arrive at Erie's All An Act station for a month-long run.
All An Act will be the first company in northwestern PA to show the play, which had its world premiere only three years ago, and which features an ensemble cast of 12. Under the direction of David W. Mitchell, AAA-stalwart Josh Mizikowski will lead the proceedings as the infamous former Belgian police officer.
Perhaps you have already read the book or seen the recent Kenneth Branagh film and know the ending. But when it comes to this adaptation and the incredible effort put into every production by All An Act, like a glamorous journey by train, it's everything that happens once you settle into your seat that gives the ticket value.
— Cara Suppa
7:30 p.m. // 652 W. 17th St. // Adults: $15; Seniors (55+) & Students: $12; Children (6-11): $5 (cash only at the door) // allanact.net