Edge of Tomorrow to Show at Porreco College
You don't want to miss Porreco's last show of the summer.
August 19, 2015 at 9:45 AM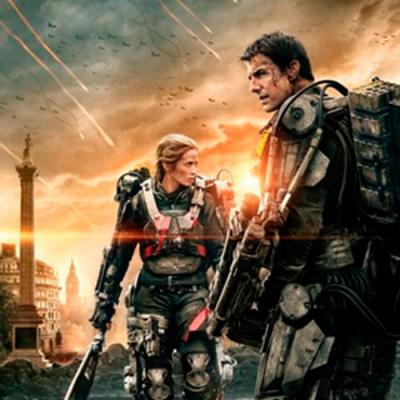 Sci-fi flick Edge of Tomorrow is coming to Porreco College's Movies Under the Stars Series. While Tom Cruise won't be there, his character Major William Cage will be, fighting against an alien invasion. Cage has to learn new fighting techniques, talents, and tricks in order to make it against the aliens – and all you need to do is watch, as moments of his life repeat, over and over again.
This mind-bender of a film begins at 9 p.m., and closes out the inaugural season of this free summer series. If you haven't had the chance to catch a flick under the stars, Porreco College's Edge of Tomorrow is still a good place to start. – Lauren Griffith
9 p.m. Aug. 20 // 2951 W. 38th St. // edinboro.edu/porreco-college/movies-under-the-stars.html.