ER Sports
James R. LeCorchick gives a run down of his top college bowl games this season.
January 7, 2015 at 5:30 AM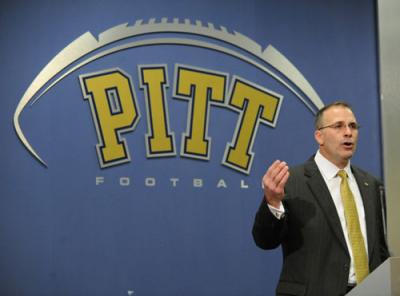 I GUESS BEING A COLLEGE FOOTBALL fanatic means I don't fall into the category of whiner and complainer that there are too many bowl games, this being just the opposite for me, as I honestly wish there were more – a lot more. When I can turn on the television for two straight weeks and there is college gridiron action on, I am in heaven.
Simply put, there is no such thing as, "There's too much college football on the tube."
I love the matchups that I would never get to see if there weren't bowl contests, and I don't care if there are no "national championship implications" for every game, with some of the most exciting games being between two teams half the country has never heard of.
And this post-season has been the best-ever with numerous incredible comeback contests and the first-ever Final Four for a national championship run. There's no doubt this has been a historical time for improbable wins.
Before taking a look at the National Championship game, let's look back at some of the thrillers from this bowl season, and there are plenty.
My favorite five:
No. 5: MUSIC CITY BOWL (Notre Dame 31 LSU 28) – This one is personal because I am a ND die-hard, and I didn't think they would come within 20 points of the Tigers, maybe 30 points. However, not only did the Fighting Irish outplay LSU, they actually came up with a big play when it counted, putting an end to a very frustrating season.
When Kyle Brindza's field goal on the final play of the game went through the uprights, I was relieved – and ecstatic.
An exciting victory, and one over an SEC team that left me relieved – and again ecstatic. It will make the off-season a lot more palatable.
No. 4: ARMED FORCES BOWL (Houston 35 Pittsburgh 34) – Despite being extremely disappointing because of the presence of McDowell graduate James Conner performing for the Panthers in their loss, this was another beyond-amazing comeback for Houston. The Panthers were paced by running back Conner, a first-team All-American, and this was definitely a crowd-pleaser – and then some.
Pitt led 34-13 with 6:14 remaining in the contest, and while Panther fans were busy celebrating, the Cougars were busy mounting one of the greatest come-from-behind wins in college football history. While scoring 29 fourth quarter points, Houston had three touchdown passes in the final 3:41, including two onside kicks also being recovered.
No. 3: PINSTRIPE BOWL (Penn State 31 Boston College 30 in OT) – This is the kind of win first-year coach James Franklin needed to lay the foundation in bringing the Nittany Lions back to national prominence, PSU trailing 21-7 late in the third period and still behind 24-21 with 2:10 left in the game.
However, the resilient Lions booted a 46-yard field goal to tie the game on the last play of the contest and took advantage of an Eagles' missed extra point in the OT session to claim the win.
It didn't matter if you had a rooting interest in the game or not, it was flat-out enjoyable.
No. 2: COTTON BOWL (Michigan State 42 Baylor 41) – Many Cotton Bowl fans recall Notre Dame's famous comeback against Houston, the Fighting Irish paced by Joe Montana, as the most thrilling ever and one of the best comebacks in all of college football. However, the Spartans took their place in history with the highest-scoring comeback ever when they scored on a 10-yard scoring toss with 17 seconds to play, MSU adding the decisive extra point.
The Spartans trailed 41-21 entering the final stanza, but they appeared doomed when the Bears lined up for an easy field goal with 43 seconds left that would've given the Texas team an insurmountable 44-35 lead. But the never-say-die Spartans blocked the attempt and then marched 81 yards in eight plays that ran just 48 ticks off the clock.
Former Cathedral Prep star Delton Williams caught one pass for five yards for State, while former Rambler teammate Damien Terry did not see any action.
No. 1: BAHAMAS BOWL (Western Kentucky 49 Central Michigan 48) – This could go down as one of the craziest bowl games ever, albeit witnessed by very few actually at the game or on television. However, count me in as one that saw the action in real time.
Central trailed 49-14 entering the fourth period before outscoring Western, 34-0, to pull within a single tally. CM scored a touchdown on the final play of the game on a play that's nearly impossible to describe, CM deciding to go for a two-point conversion rather than a conventional kick to send the thriller into OT.
WK finally won when the defense held, and the Hilltoppers were able to sneak out with a win. It was definitely a game for the ages.
Each team over 600 yards of offense, amazingly enough, and WK was unable to get even a single first down in the final period after being unstoppable the first three quarters.
***
I do want to point out that I mentioned on my radio show that I believed Ohio State has the most talent of the teams in the Final Four, and that the Buckeyes would upset Alabama. With that out of the way, it pains me to say, but I am sticking with the Buckeyes in another upset as OSU claims a national title.
I can't stand Ohio State or Coach Urban Meyer, but the Ashtabula-native can really coach. What he has done with a third string quarterback speaks for itself. Prediction: OHIO STATE 38 OREGON 35
Speaking of college football, many Pitt fans are excited with the naming of Pat Narduzzi as the new coach for Panther football, the Youngstown Ursuline grad heading up the very respected Michigan State defense the past eight years. And I agree, as I think he is a perfect fit for the Panthers.
The one question many local fans have is: How well will McDowell grad James Conner fit into the new system. Personally, I believe it will benefit the ex-Trojan even more.
Narduzzi believes in a rugged defense and a strong rushing attack. And what better start than to have a first-team All-American returning.
Conner had a sensational sophomore year and should have an even stronger junior season, which of course means: "Mr. Conner the NFL is on line one for you."
James R. LeCorchick can be contacted at JRLSportsReport@gmail.com, and you can follow him on Twitter @JRLSports.