ER Sports
Surprise, surprise, surprise...
March 19, 2014 at 8:02 AM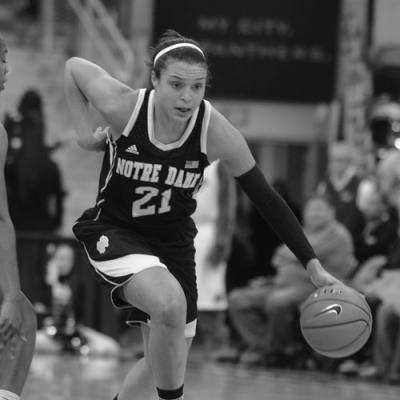 HIGH SCHOOL OPENINGS
IT WAS EXTREMELY surprising when the school boards at Harbor Creek and Iroquois High School opened their head football jobs, and it's even a bit more surprising that new coaches have not been named yet. While some people look at this as an "off-season," this is a crucial time of the year to get the kids in the weight room and have them going through the playbooks.
And it's even more important when a new coach will be in charge.
I know it's extremely important to take a certain amount of time to make the correct decision, but each day that there's no head coach, it's not fair to the players. You can't underestimate the importance of the hard work that is needed with the weights if a school is going to have a successful football program.
Even the Millcreek School Board knew enough to get a head coach in place as soon as possible. And that's saying something, as this was a group that was going to build a new school for $120,000,000 – with no money available. Of course, this is a story for another time – and another place.
Meanwhile, back to the task on hand, The Harbor Creek and Iroquois School Boards need to make decisions immediately. The new coaches are already behind the eight ball and waiting any longer will put them in a hole that will take years to dig out of.
I have no idea who applied for these positions, but in the last issue of the Erie Reader, I suggested Mercyhurst Prep Head Coach Matt Morgan and Cathedral Prep Defensive Coordinator Matt Melle – two excellent candidates in my mind. As I mentioned, this was merely a suggestion on my part, as I had no inside info.
However, I talked to Coach Melle recently, and it appears he will take the DC position under new coach Brad Orlando at McDowell. I have not discussed this with Coach Morgan, and I have no idea if he is even interested in leaving the Lakers.
The one important fact that has to be kept in mind while selecting a coach is the rules the district must follow regarding the teachers' unions. I am not sure if they have to stay in the district if a candidate from that district applies.
Since then, a couple of different fans have called my radio show and informed me of the two people they think are front-runners for the jobs – one at HC and one at the Big I. And they both appear to be excellent candidates and would be good fits for each position.
I do not have a lot of info on the potential coaches, but I will gladly pass on to the ER readers what I have.
Regarding Harbor Creek, the name submitted to me was Justin Blose, a former kicker for the Huskies, who was one of the best in the school's history and who went on to have a successful collegiate career.
The caller was extremely excited about the possibility of Blose taking over, but I am not sure if he is a teacher in the district. I do know he is highly respected and should be considered a great possibility – if he's interested.
Meanwhile, in Lawrence Park, a caller tossed out the name of former Gannon football player and ex-Fort LeBoeuf Head Coach John Campbell. The former Bison boss is a unique story, as he didn't play high school ball while at Cathedral Prep but went on to become a starting running back for the Golden Knights in college.
According to the Sports Blitz caller, Campbell has children in the Iroquois School District and could be interested in the football slot. He, also, would be a fine selection if possible.
While all these coaching rumors are swirling around, the best one I heard came from a Harbor Creek fan off the air. And while it is not documented, I have to admit it's a great story.
Dan Budziszewski was the Huskies' coach for 32 years and then was named Athletic Director a year ago. According to my source, the School Board planned on Buda coaching football for a year while also serving as AD, and then they were going to open the gridiron position, Buda remaining on as the Athletic Director.
However, it appears no one informed him of this plan and he was bit surprised when his football job was opened up. Apparently he was upset – and who could blame him – about losing the football job and made some remarks to the board that he wanted a clarification on his AD position, and they opened that up.
So, it seems to me, now that they are done blindsiding the former coach, they can concentrate on naming a coach at HC.
It appears the Harbor Creek School Board is giving the Millcreek School Board a run for the money when it comes to making odd decisions. And that has to be a frightening thought for HC residents.
Playoff surprises 
I WAS A little surprised at the lack of success by most Erie area high schools in the PIAA playoffs, but the future is bright for several teams, especially the Strong Vincent boys' team. Coach Shannon Pullium started two freshmen and far exceeded expectations.
Leading the way will be 6-2 David Morris, son of former Gannon star David Morris, who destroyed all the freshmen scoring records. He is well on his way to becoming the all-time leading scorer in Erie hoops history.
FOR PEOPLE who like rumors, someone told me there will be just two city high schools playing sports next season. He is considered a reliable source, but I just don't believe it.
For starters, the schedules are already made for most sports, and it would be nearly impossible to redo those. And that's just one factor.
If public school officials want to take a look at how to build programs in the public school sector, they should take a close look at the boys' basketball bosses – Pullium at Strong Vincent, Matt Jones at East, and Tom Koval at Central Tech. These guys get results by putting in a lot of time and a lot of effort.
New hire
GANNON UNIVERSITY football coach Brad Rzyczycki has named John Thompson as the new defensive coordinator for the Golden Knights. Thompson was at St. Vincent College the past three seasons as defensive coordinator and defensive backs coach.
He played college football at Marist, where he was a four-year letter winner for the Red Foxes.
James R. LeCorchick can be contacted at JRLSportsReport@ErieReader.com, and you can follow him on Twitter @JRLSports.