Erie at Large: The Challenge of Municipal Elections
Why politics in Erie is more about filling a vacant position than challenging an incumbent.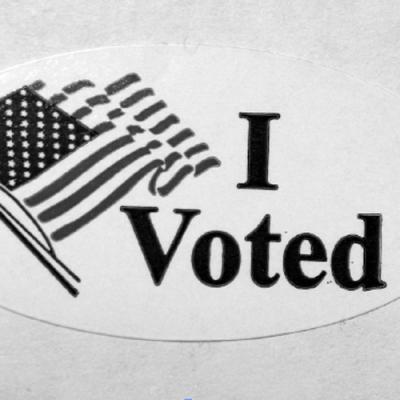 An election is supposed to be about challenge. It should challenge incumbents to defend their work; it should challenge candidates to defend their positions; and it should challenge voters to hold their elected officials accountable for the state of the community.
But that's not politics in Erie. Here major challenges typically result only when multiple candidates vie for an open seat, be it on school board, city council, or the fifth floor of City Hall. It's the culture of machine politics that pervades the city and surrounding municipalities.
This municipal election cycle, there are some exciting microcosmic events happening in school board fights that pit aged anti-tax technophobes against concerned parents. On the other end of the spectrum, there are mayors' contests and council races with not a single candidate. It would take more space than we have here to evaluate what's happened across our region and around the nation that brought us to this place of contempt and apathy, but that is for another time and, perhaps, a different venue.
Before you pick up the next issue of the Erie Reader, the May 19 primary will be behind us and three elections that have the potential to shape the future of our region will have set the stage for November's general election or will have already been decided. Each one of these races is populated by candidates hoping to fill a vacancy rather than challenge an incumbent.
In the race for the Erie County Court of Common Pleas, eight candidates are contending for two vacancies created by the retirements of Judges Shad Connelly and Ernest DiSantis. Seven of the eight candidates have cross filed, which means that any candidate who wins on both the Republican and Democratic ticket has already locked up a seat on the bench. The interesting part about this race is that it's unlikely that any candidate will win both tickets. There are too many well-known and well-respected litigators on the ballot and, despite the cross-filing, they represent a solid mix of registered Republicans and Democrats.
On the Republican side of the primary, you can expect former president of the Erie County Bar Association Ed Smith and former federal prosecutor Jamie Mead to fare quite well. Whether or not they are able to do as well on the Democratic side remains to be seen. That's because registered Democrat Joe Walsh, who made a run in 2013 for the seat left vacant by the retirement of Judge Michael Dunlavey but lost the Democratic primary by 86 votes to Bill Kelly, Jr., has strong support from the community as well as the endorsement of District Attorney Jack Daneri. Kelly, by the way, lost to Bob Sambroak in the 2013 general election.
The short money on the second Democratic bid is with Chad Vilushis, an attorney in the Travis Law Firm who's received the endorsement of the PSEA, among others, and has significant political capital. The long-shot for the fourth slot has to be Elvage Murphy, an attorney in private practice and a professor in the Department of Criminal Justice and Political Science at Edinboro University. Murphy lacks the name recognition of his fellow candidates, but his dedication to and involvement in the community and the fact that he would be the first African American to sit on the Erie County Court of Common Pleas brings a unique dimension to his candidacy.
The Millcreek Township Supervisors race includes three Republicans and two Democrats hoping to earn a spot on the November ballot to replace Rick Figaski, who is not seeking reelection. Former supervisors Joe Kujawa, a Republican, and Jess Jiuliante III, a Democrat have the experience in this race. But keep in mind that these are both former supervisors.
The remaining three candidates, Republicans George Hazuda and Mike Kobylka, and Democrat John Morgan, should have a solid election night, although my opinion is that Morgan will likely face Kujawa in the Fall. This race is important in the context of the ongoing conversation about regionalization. Many of Millcreek's citizens are firmly against the idea of regional government and shared services, but one change in "leadership" on the three-person board could bridge the philosophical fissure between Millcreek Township, Erie County government, and the City of Erie.
The last major election is, of course, the race for Erie City Council where seven Democrats are competing for three seats, two held by incumbents Mel Witherspoon and Bob Merski, Jr., and one seat left open by Jessica Horan-Kunco, who has reached her consecutive term limit. Witherspoon and Merski are expected to retain their seats, essentially making this election a five-candidate race for one council seat.
Like the Millcreek Supervisors election, this too could have profound implications for the city depending on the strength and personality of the winning candidate and the fact that the Mayor's seat will go up for bid in 2017. Just about everyone who has ever seen the Mayor thinks he or she could be the next one. That's not true, and we wouldn't want most of them, but if the next two years are a time to introduce ideas about the future of Erie and demonstrate some capacity for leadership, this election is important.
The striking thing about the candidate pool in this race is that only Mel Witherspoon and Sonya Arrington reside on the East side of the city. Arrington is a strong community voice and an exceptional advocate for nonviolence, but her single-issue campaign, lack of experience, and finite political capital places her on the margins of this campaign with fellow Democrats Gary Grack and Richard Wagner.
The real battle for the vacant seat is between Bayfront Sheraton Sales Manager, Rebecca Styn, and former mayoral assistant in the Sinnott Administration, Jon Whaley. Styn and Whaley are perhaps the most qualified to sit on City Council, although their approach to leadership and governance varies greatly.
Both candidates have committed their campaigns to discussing the fiscal health of the city and both have used social media and campaign events to push their agenda. Although Whaley served in the Sinnott Administration, Styn could be viewed as the more politically-connected candidate in this race, which may give her the upper-hand. However, if the electorate shows up seeking a change agent, Whaley will prevail. He's loud and boisterous and makes sure that everyone knows where he stands, for better or worse. And while Styn has been quiet with regard to her political future, Whaley is quite open about the fact that he intends to run for mayor in 2017 with a spot on the ballot, unlike his write-in challenge to Joe Sinnott in 2013.
The bottom line is that there are choices to be made. Some reflect the status-quo and others reinforce the stasis and frustration this city and this region have experienced for more than a decade. Not much has changed in that time, so maybe it's time for challenge.
Jim Wertz can be reached at jWertz@ErieReader.com, and you can follow him on Twitter @jim_wertz.