Erie Phil, Erie Contemporary Ballet Theatre Team Up for The Nutcracker
Saturday, Nov. 27
November 15, 2021 at 11:00 AM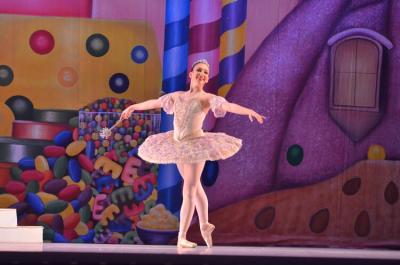 When one calls to mind the Christmas season, The Nutcracker is a staple. As the COVID-19 pandemic ravaged the world, live performances were dearly missed by many. The Nutcracker was no exception.
Tying together a handful of Erie's most venerable organizations, the performances are presented by The Erie Philharmonic and The Erie Contemporary Ballet Theatre in collaboration with Bethesda Lutheran Services, taking place at the Mercyhurst University Performing Arts Center.
There will be two performances, one Saturday evening, and a matinee show on Sunday afternoon.
On Sunday, Nov. 21, children ages two through 10 are invited to the annual Sugar Plum Tea afternoon at Lakeshore Country Club from noon to 1:30 p.m., featuring a preview of the show, and a visit from the Sugar Plum Fairy herself.
Matthew Kraemer, guest music director, and Sharon Downey, choir director, helped put on the joyful holiday classic, along with the Erie Philharmonic, the Erie Philharmonic Youth Chorale, and The Erie Contemporary Ballet Theatre. This traditional holiday production features elaborate costumes and memorable sets — offering a whimsical concert experience for all ages.
The production will feature Tchaikovsky's iconic score, setting the scene for a magical adventure that is shown through the eyes of pint-sized Marie as she makes her journey through a fantastical land made entirely of candy.
— Anna Malesiewski
Saturday at 7 p.m. and Sunday at 2 p.m. // Mercyhurst University Performing Arts Center, 501 East 38th St. // Both matinee and evening tickets range from $20-$45, and can be purchased at eriephil.org