Exile on State Street: Where are Erie's New Lions?
So far, Erie is at a lack for "lions" of political and social change.
March 18, 2015 at 9:15 AM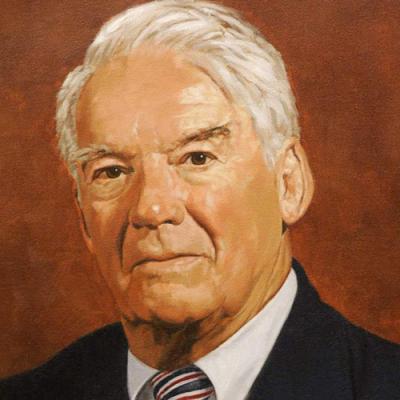 "Leadership is an action, not a position." Donald McGannon
The recent passing of Ed Mead got me thinking about the "lions" of Erie's history. We know about Oliver Hazard Perry and General Strong Vincent, but I am referring to those individuals who made dynamic change in Erie that can be felt today, whose impression is still tangible.
For those familiar with my column, you know that a frequent criticism I have is that Erie lacks leaders with intestinal fortitude, the type of people who, in the face of adversity, can still get things done. The type of people who are not afraid of fallout or making waves.
Yes, sadly this is particularly true on the political front, but in all areas of our community we seem to be lacking the kind of lions who, in the past, could bring about transformative change. So in this edition's column, I'd like to take a look at just a few of those people who have made a lasting impression on our region, often times through the sheer force of their personality. This list is obviously not exhaustive, but is meant to be representative of the type of characters these people were in the hope that a new generation of leaders may look to them for guidance and inspiration.
Of course, Edward M. Mead was well-known in the community. He was associated with the Times Publishing Company for more than 63 years. Between 1952 and 2013, he wrote more than 14,000 "Odds and Ends" Columns. These columns were often a down-to-earth commentary on Erie and its people. Mead also served on the Erie­Western Pennsylvania Port Authority for more than 40 years and was personally involved in the transformation of the port from an eyesore to the place of opportunity that it is today.
Louis J. Tullio served as Erie's mayor from 1966 to 1989, a period of 24 years that saw significant change in the City of Erie. Some would debate the success of Tullio's long tenure given Erie's demographic and economic decline, but few would question the fact that Tullio was a force of nature. There was virtually no political issue involving the City or Erie County that Tullio would not have a hand in. As I wrote recently regarding the Inland Port Project, the failure of elected leaders to get behind this project doomed it. No doubt, Tullio would have seen the opportunity and made this project happen.
Bishop John Mark Gannon isn't just the namesake of Gannon University. Gannon served as the bishop of Erie for an incredible forty-six years, from 1920 until 1966. During that period of time, he was a lion in the area of education, founding Cathedral Preparatory School in 1921, and in 1933, founding Cathedral College, now known as Gannon University. He also established Spencer Hospital in Meadville, which now forms part of Meadville Medical Center, St. Vincent's Hospital in Erie, and St. Mary's Home.
Dr. Gertrude Barber brought the needs of persons with disabilities into the 20th century. Prior to 1952, there were no services available to children with special needs in Erie. In that year, Dr. Barber established the first classroom that provided services to children with special needs. From that humble, yet significant beginning, the Barber National Institute now provides services to more than 4,200 children and adults annually and employs some 2,200 people. Dr. Barber had an indefatigable ability to enlist the support of academia and political leaders, ensuring that some of our most at risk citizens obtained critical services.
Hugh C. Lord founded Lord Corporation in 1924. Lord, a patent attorney who was orphaned at the age of twelve, designed a method of bonding rubber to metal to reduce noise and vibration. Early customers were GE and automobile manufacturers. Through Lord's leadership the company grew over the years to supply products to the aerospace industry and military. The company has plants all over the world and is still a major manufacturer in Erie with the decision several years ago to remain in the region, moving its operations to Summit Township.
There are many more lions to be added to this list – if I had time and space to include them. Sadly, most have passed away, and those that remain are not getting any younger.
Even sadder, however, is what appears to be the lack of a new generation of leaders-in politics, in education, in social services, in equality and justice, in job creation. That is not to say there are not folks out there trying to carry on.
But are there leaders in the community anymore who are unrelenting in their ability to get things done? Who are not afraid to shake things up? Who are not afraid of the fallout or criticism from taking what appear as unpopular positions? People who strive for excellence, not mediocrity?
Hell, in Erie being "ambitious" is considered a bad thing. Success is often sneered at by those now accustomed to failure, or at best, just getting by.
There is hope, however. The Jefferson Educational Society has recently established the Erie County Civic Leadership Program with a goal to prepare people ages 25 to 45 for a "meaningful and impactful engagement in the community." The two-phase program will look at existing local government functions and such diverse areas as economic development, environmental concerns, public safety, education, and more with a goal of facilitating interest in individuals to use that knowledge to become candidates for public office.
At the same time, I am working with others interested in community progress to devise a comprehensive strategy to move the Erie Region forward. The strategy would be implemented by a non­partisan political action committee that would vet and support candidates who support the strategy. I will be writing on this topic in more detail in an upcoming column.
So despite the current void in leadership, some would say chasm, there is much to look forward to. There are many among us who recognize this problem and are taking innovative steps to educate and train a new corps of leaders — men and women who understand the issues and are not afraid to take action.
I believe Erie's new lions are with us now. They just need a bit of nourishing and encouragement. From these yet unknown ranks, surely a few will rise to take us to a new era of prosperity and opportunity.
I have to believe it, because the alternative is not something we can accept.
Rick Filippi can be contacted at atty.filippi@gmail.com.