Fiery Foursome Calje Take to Romolo Stage
The Chicago African-Latin Jazz Ensemble, or Calje, heads to Romolos.
August 5, 2015 at 3:30 PM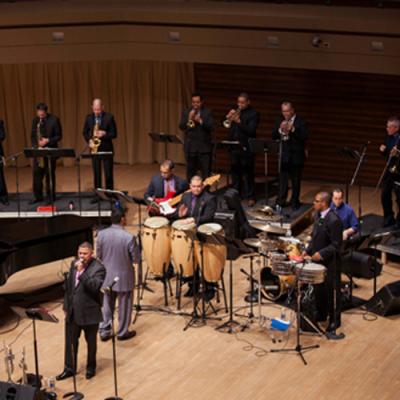 Think of fiery, infectious, danceable rhythms and incessant grooves, and often a floor crowded with dancers or folks moving to the music standing in front of (or in) their seats.
Chances are you're thinking about a musical style called Latin jazz, brought to the U.S. from Cuba in the early '40s, and hugely popular ever since in America and around the world.
We're going to get a taste of this exciting, exotic music with the appearance of a group called Calje (Chicago Afro-Latin Jazz Ensemble) Saturday, Aug. 8 at Romolo Chocolates' free Sweet Summer Season.
Calje, formed in 2006, performs in various-sized units, from duo to a 16-piece band. They'll be a quartet at Romolo. Co-leaders are trumpeter Victor Garcia and pianist Darwin Noguera. Juan Daniel Pastor plays trap drums and the cajon, a percussion instrument, and John Benitez, bass. Benitez, a major international player, is sitting in with the band.
Interestingly, none of the four is from Cuba, the hotbed of Latin jazz, but are natives of other Latin American countries. Most now live in Chicago.
"Although we do have a large selection of Afro-Cuban compositions, our focus is and has always been to feature the music from ALL Latin American countries," said Noguera.
Sounds like the audience will get a little learning with their listening. – Bob Protzman
6 p.m. // 1525 W. Eighth St. // romolochocolates.com