Film Grain: Dinner and a Movie
Film Society of NWPA's new series off to a "Wonder"-ful start
January 3, 2018 at 1:15 PM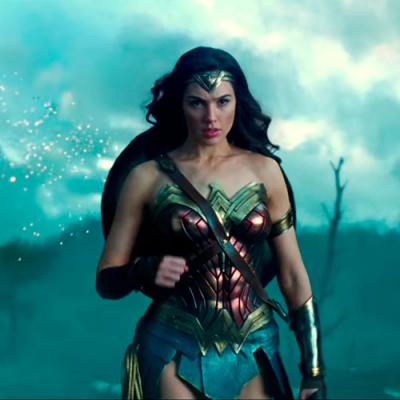 Wednesday, Jan. 10
There was a time when the go-to date was simply "dinner and a movie." You went and had dinner and then you headed to your local cinema and caught a flick. It was comfortable and reliable, yet this date night idea is like an old-timey movie that doesn't quite meet "classic" standards. It's a little boring. It's black, white, and blah. You could start a nap halfway through and not feel you missed much.
 Leave it to the Film Society of Northwestern PA to give the tired old "dinner and a movie" concept the reboot it — and the people of Erie — so desperately needed.
 Starting Wednesday, January 10 with the excellent (and wildly popular) Wonder Woman and continuing into April, the Film Society of NWPA, in conjunction with the Bourbon Barrel, will present a series of nights focused on fabulous food and film. The series, entitled "Film Grain: Dinner and a Movie," represents part of what John C. Lyons, Executive Director of the Film Society of NWPA, views as his organization's commitment to bringing high-quality film to the downtown area, on the heels of the popular "Film at the Erie Art Museum" series.
 "We found a new partnership in Derek Smith and the Bourbon Barrel. I've quickly learned the Bourbon Barrel is always looking for new ideas to improve the downtown experience and are very supportive of regional non-profits and causes," Lyons said.
 The bar will be transformed for these Wednesdays, with admission entirely limited to filmgoers. There will be a 16-foot screen, a variety of seating options and a buffet-style dinner provided before the showing, which is included with the admission fee.
 "Chef Ashley Sayre de Rivas is going to provide us with a tasty meal each night — including vegetarian selections," Lyons enthused. Options for the first viewing include fresh-dough pizzas, a taco and nacho bar, and popcorn and candy (no movie in this town would be complete without it). Even better, moviegoers will be able to take advantage of Bourbon Barrel's well-stocked bar (not included with admission).
 While the film line-up includes critically acclaimed blockbusters like Wonder Woman and Dunkirk, smaller, quieter films like Lady Bird and The Big Sick will no doubt draw crowds as well. Lyons remarked about the movie choices, "It's the heavy hitters, from various genres — drama, comedy, action, thriller — with a couple fun ones thrown into the mix." Both he and the lead staff plan on polling attendees for feedback about the entire experience.
 The series is sponsored by the Erie Reader and WQLN Public Media (as well as the Cultured Pearl for this flagship event). Memberships to the Film Society are available for purchase, and the organization also encourages sponsorships by the many businesses in Erie, as "sponsor groups receive great perks." Lyons and the Film Society hope to see these events grow because, as Lyons remarked, "...a successful series like this definitely plays into our big economic development goals for the region." — Cara Suppa
5:00 p.m. doors, 6:00 p.m. dinner, 7:00 p.m. Intro and Movie // 1213 State Street // filmsocietynwpa.org/screenings.html // $12