Fright Place, Fright Time
Opening the lid on a Hallo-wealth of activities   
October 11, 2017 at 3:00 PM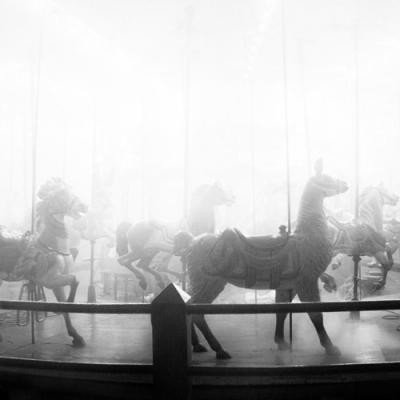 The days grow shorter; the nights grow chiller. The Pumpkin Spice Nebula that has been hanging over us since August is condensing into the surer indicators of fall — crisp leaves, cool air, and the steady advance of death that accompanies winter. It is a tale as old as time for beauties and beasts alike. At least we mortals have learned to greet it with a smiling jack o'lantern. 
Halloween is the popular primetime spin-off of Samhain (pronounced "sow-in" if you're a Celt, or "sam-hain" if you're Glenn Danzig), a Pagan festival celebrated by the Gaels of ancient Ireland. Herdsmen came in from their fields for a much-needed timeout, huddling together to decide which of their livestock would become stew meat for the offseason. During these preliminary meal-planning sessions, it was incumbent upon the herdsmen to not only factor in their living kin, but also dead ancestors and the aos si, an elven fairy race belonging to the Otherworld. Different age, same story — everybody's trying to get their mittens on your mutton.  
The gateway between the living and dead was thought to be especially permeable on Samhain, so to cover their tails, the Gaels took every measure to appease (or propitiate) the Otherworldly interlopers. Fires were lit and places were set at dinner tables; some went the extra mile and sacrificed their children. You know, just in case the supernatural entities didn't like their cooking ("You're right, it definitely needed more salt. Sorry Finnegan, you're taking this one for the team." Dad, no!)
As the centuries passed and ethics and traditions evolved, the custom of "mumming and guising" was incorporated into Samhain tradition. People dressed up as the spirits and accepted gifts on their behalf (or played pranks in the absence of gifts); thus trick-or-treating was born. In lieu of parents, processions of children were often led from farm to farm by the Lair Bhan ("white mare"), a grown man wearing a white sheet carrying a horse skull (Like a good "neigh"-bor, Lair Bhan is there!)
Well, that's enough horsing around. Whether you've got Samhain on the brain or have yet to conjure the mood, opportunities abound to make yourself a medium for the Halloween spirit. All you need to do is open your schedule up and let the aos si in.
Category A: "I'm Scared Of Harsh Consonant Sounds, Muskrats, And Possibly My Own Shadow"
Perhaps you're a squeamish adult. Or perhaps you don't want to inflict irreparable psychological damage upon your children. Whether you're more scared for yourself (we all are at some point) or for others (likewise), you needn't fear being left out this Halloween season. 
Friday 10/13: A night in the woods may sound terrifying, but the good folks at Asbury Woods are here to ease your anxieties. We only fear what we don't understand, and the Scary Creature Feature seeks to educate us about all the things that go bump in the night (without actually running into them). The half-mile guided tour takes you through the forest and introduces you to humans dressed as various nocturnal animals. Scientific demonstrations at the Nature Center will further shed light on this often dark world.
Tours begin at 6:30 p.m., last tour departs at 9 p.m. ( approx. 40 min. ea.) // 4105 Asbury Rd. // $8 ($6 for Nature Center members)
Saturday 10/14: You can take the dog out of the fight, but you can't take the fight out of the dog. That is, unless you dress him up in a tutu and parade him about at Icing on the Lake's Halloween Dog Days. Suddenly Cujo is a lot less intimidating.
10 a.m. to 3 p.m. // 940 W. Erie Plaza Dr. // homemade treats and complimentary bandanna for all costumed dogs
Saturday 10/21: The only risk inherent in not attending the Princess Halloween Party at Milestones Children's Consignment is shattering your daughter's ego like a glass slipper. Make sure she feels every bit as special as she deserves with face-painting, games, activities, and dancing in the exclusive company of other heiresses (don't worry — Paris Hilton is not invited).
6 p.m. // 3735 W. Lake Rd. // 836-0123 // $5 per child (by reservation only)
Saturday 10/21: Bookmark the Erie County Library's Halloween Happenings in your memory logs for another family-friendly venture. The event features a costume contest and parade (prizes for ages 5-8, 9-12, and 13-17; registration begins at 1 p.m. in the Hirt Auditorium), a showing of the Tim Burton animated classic The Nightmare Before Christmas (3 p.m.), and a teen costume party replete with music, games, and dancing (3-4:30 p.m.).
1 to 4:30 p.m. // 160 E. Front St. // free
Friday 10/27: If they're kooky and they're spooky, your kids will no doubt want to be present at the Erie Children's Museum on Halloweekend for a party set to indulge those of both persuasions. "Trick or Treat Street" will be bustling with activity, including face-painting, "creepy science fun," and themed crafting.
6 to 9 p.m. // 420 French St. // eriechildrensmuseum.org // $4 members, $9 non-members (children under 2 free)
Throughout October: Let the giraffes stick their necks out for others; your cervical vertebrae are only flexible enough to look after your own. Erie ZooBoo has long been a safe bet for entertaining the whole brood, with trick-or-treating for the youngsters (under 12), costumed characters, crafts, face-painting, games, and more. Animals don't wear clothing, but the zoo certainly knows how to dress for the occasion.
Runs Friday Oct. 13 through Monday Oct. 30, 6 to 9 p.m. // 423 W. 38th St. // $4 members (advance), $5 members (gate), $7 non-members; children under 2 free
Category B: "I Love The Pageantry Of All This, But I Prefer To Keep The Otherworld At Arm's Length"
You want to have fun with it, but you don't want to get too involved. You'll certainly attend a soirée, but would never attend a seance. You appreciate a good masquerade, but can't conceal your disdain for mortuaries. Venture out without necessarily going beyond with these events.
Friday 10/20: What better place to rock out with your macabre out than Nelson Ledges Quarry Park? The 2017 Gory at the Quarry is a multilayered musical experience, with tributes to the rockabilly of the 1950s (The Madison Crawl), stoned-out jams of the '60s and '70s (Into the Blue, covering the Grateful Dead), raucous hair metal of the late '80s (Dead Roses, covering Guns N' Roses), and turn-of-the century progressive metal (46 & 2, covering Tool). That is just the tip of the geological formation — the weekend will also feature a haunted campsite contest, costume contest, and chili cook-off, as well as hiking, biking, basketball, and volleyball (weather and your mortal flesh permitting).
Runs through Sunday Oct. 22 // 12001 Rte 282, Nelson Ledges Rd., Garrettsville, Ohio // ticketquarry.com // $20 single day pass ($10 for ages 4-14), $50 all three days ($65 at the gate), $35 Saturday and Sunday ($45 at the gate)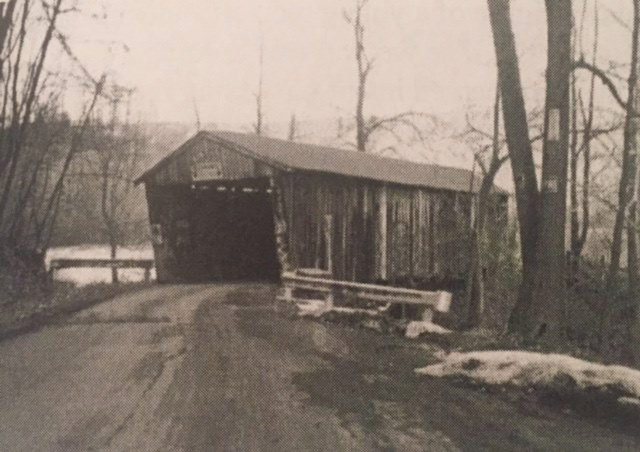 Saturday 10/21: For over 130 years, Girard's Gudgeonville Covered Bridge spanned not only Elk Creek, but also (purportedly) the realms of the living and the dead. One of the more fanciful tales tells of a bluegrass-bred donkey hearing a calliope rendition of "My Old Kentucky Home" (as Dan Rice's circus barge passed by) and having an emotional breakdown in the middle of bridge, too muleancholy to continue. Its owner grew irate as the donkey refused to budge, and bludgeoned the poor beast to death with a gudgeon (a type of fitting used in wagon wheels). A more recent tragedy (1964) involved a girl named Darlene Maria Nicholas losing her footing while gathering moss for her sister, tumbling 225 feet from the slippery shale of a cliff to her doom. Adolescents flocked to the site over the ensuing decades, hoping to witness the sound of phantom donkey hooves or the ghostly vision of little Darlene. Unfortunately, the bridge was destroyed in 2008 by arsonists. 
Thankfully, Deathdealer Productions and A Paranormal Group/Erie County Pa. (executive producers James McCann and Jason Jarvie) have preserved the rich folklore surrounding the historical and cultural landmark in their short documentary There's Nobody at the Bridge, which will be shown at the Erie Movie House. Although the bridge may have burnt down, it remains a popular crossing in our memories.
8 p.m. // 3424 W. Lake Rd. // $6
Friday 10/27: Is your tolerance for alcohol the most terrifying thing about you? Leave the keys to the hearse at home, but make sure to materialize at Bourbon Barrel's Halloween Costume Party. The gala benefits The Film Society of NWPA, and fittingly includes a number of Hollywood-inspired wrinkles, such as celebrity bartending and red carpet photos. Jonny Evans will spin the beats while you kibitz and eat (a complimentary buffet will be provided). Of course, as with anything Hollywood, there will be awards for the best-dressed (or the most awesomely worst-dressed).
6 to 10 p.m. // 1213 State St. // brownpapertickets.com // $15 (includes buffet and specialty cocktail)
Friday 10/27: Everyone wants to practice sorcery, but very few have the means or the patience. First off, grimoires can be both expensive and hard to find (especially when the Ancients couldn't be bothered to supply an ISBN). And then there's the matter of getting others to cooperate — fake friends declining invitations to lie across your altar, your Reservoir of Souls running dry, etc. It's frustrating to be sure, but you may be overlooking one key element: inborn talent. 
Basement Transmissions' Dark Arts Fest will have you believing in magic again, with a spellbinding array of visual artists and crafters on hand to share their secrets (or reveal yours, compliments of Tarot readings by Christine Stewart and rune casting by Dakota Wagner). Meanwhile, Cult Classics, The Filthy Casuals, Green Fingers, Georgia Buchner, and Elena Przyby will bend soundwaves throughout the night to varying effects — a form of sorcery the Ancients call music.
6 to 11 p.m. // 145 W. 11th St. // $5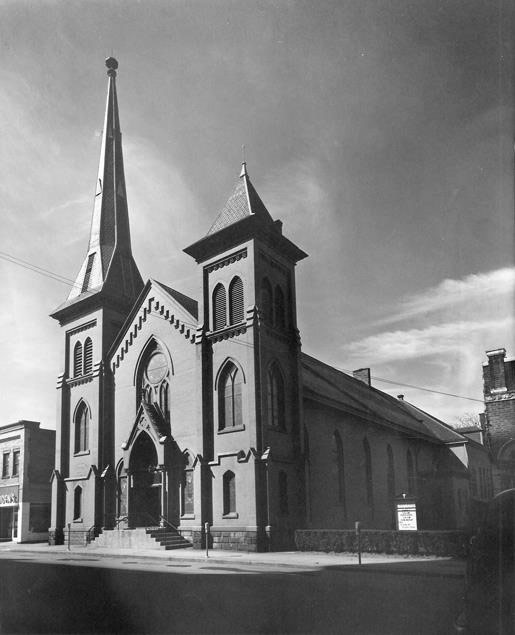 Category C: "I Ain't Afraid Of No [Sic] Ghosts"
Frankenstein never scared you — nor has much else. You face your fears head-on, with or without proton pack in tow. Your EMF scanner is always active; you make idle chitchat with disembodied voices throughout the day. If there's any chance to get your adrenaline racing at all, you'll find it within these options.
Friday 10/13: Have you ever felt like worship service dragged on for an eternity? Certain long-departed parishioners of St. Paul's United Church of Christ are right there with you — literally, some say. The footsteps, whispers, and even choral refrains of the dead have been heard at night in the 150 year-old building, with some spectral presences even being identified by name. 
Perhaps they'll join you in the audience when GeekERIE holds its inaugural Friday the 13th Horror-a-Thon within those same walls. Gather together with the earthly and unearthly congregation for a horror triple feature, which will include Halloween (1978), The Thing (1982), and Trick R Treat (2007). 
During the intermissions, the Reverend Robin S. Swope (a.k.a. the "Paranormal Pastor," author of Eerie Erie: Tales of the Unexplained from Northwest Pennsylvania) and Heidi Longstreet will share spooky stories about both the parish and greater communities. Candy, popcorn, soft drinks, and more substantial fare will be available to nourish your body as you mingle with other kindred spirits. 
Among those is organizer Kate Copp, who explains: "The GeekERIE thought it would be fun to expand our horror repertoire by offering a night of horror films at an appropriately creepy location (FYI, Erie County is sadly lacking in abandoned insane asylums), so we approached the Erie Movie House and the Film Society of Northwestern PA to partner with us, and put this event together for the lovers of all things autumnal, dark and creepy."
7 p.m. to 2 a.m. // 1024 Peach St. // brownpapertickets.com // $20 general admission (triple feature + concession voucher), $30 VIP (movies, concession and food vouchers, video game pre-party, balcony or "sweet spot" seating; limit 20)
Saturday 10/14: The shallowest of the Great Lakes has some incredibly deep history, especially when dealing with uncanny and/or mysterious phenomena — ghost ships, "wizard lights," weather anomalies, and more. Local author Stephanie Wincik is something of a scholar on the subject, having compiled three books of Erie County ghost stories. Join her aboard the Victorian Princess for the Campfire Cruise, an extension of her weekly Candlelight Ghost Walks (on Fridays through Oct. 28). Enjoy s'mores, hot dogs, hot cocoa, and great storytelling on Presque Isle Bay.
8 to 10 p.m. // Dobbins Landing // victorianprincess.com // 459-9696 // $25 adults, $15 children 6-12; Ghost Walks $5 for adults, $4 seniors, $3 children 6-12 (call 490-5078 for a spot) 
Throughout October:
Ghosts wander the halls and blood drips from the walls at Macabre Manor, the October alias of Meadville's Baldwin Reynolds House. You'll like what they've done with the place.
Fridays and Saturdays through October 28 at 7 p.m. // 639 Terrace St., Meadville // $10 adults, $8 adolescents 12-17
In its current life as a brewpub, Union Station is chugging along just fine. In its past life as a transportation hub, occasionally patrons have gotten it in the caboose. Take it from Ciara, a young girl whose untimely end came courtesy of her father's luggage (he turned to check on her and inadvertently knocked her down the marble staircase). She carries the baggage that claimed her to this day, as paranormal investigators have detected her on the premises. The Brewerie's Haunted History Tours delve into the "dark and mysterious underbelly of the beast" that is Union Station. Don't let the train leave without you; spots sell out quickly!
Wednesdays through Nov. 1 (7:30 p.m.), Fridays through Oct. 27 (7 and 9:30 p.m.) // 123 W. 14th St. // 454-2200 // $15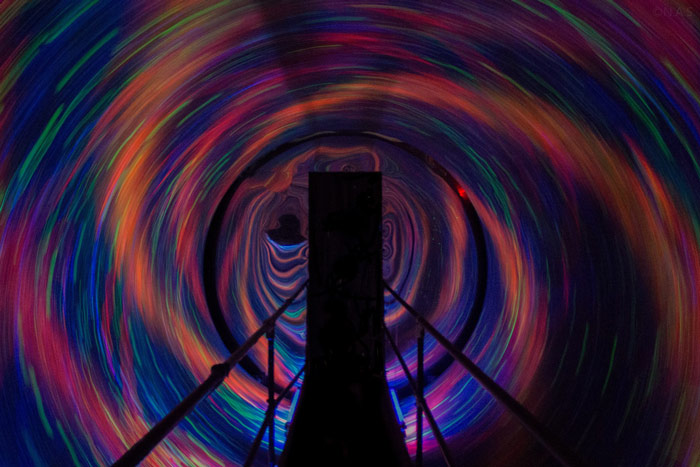 If you're a lover of theatrics, you will no doubt appreciate Ghost Lake at Conneaut Lake Park. Tread cautiously through 13 Levels of Fear, crawling with over 160 live monsters (and/or actors who don't object to being categorized as such). After exiting the final stage with what's left of your sanity, hop on the Blue Streak Ghost Coaster and soar through the air like a banshee.
Fridays and Saturdays 7 p.m. to midnight, Sundays 7 to 11 p.m. (through Oct. 29) // 12382 Center St., Conneaut Lake // ghostlake.net // $25 (Fri.-Sat.) or $20 (Sun.) for adults, $15 (Fri.-Sat.) or $10 for children 11 and under
As much as we'd like to leave no gravestone unturned, that's all the physical realm will allow for now. For more, check out the Calendar section or the metaphysical dimension known as the Internet. Until next Samhain, mortals. 
Matt Swanseger is always with you in spirit at mswanseger@eriereader.com