From The Editors
To get you ready for the upcoming issue, here's our From the Editors.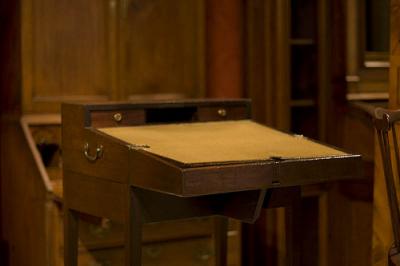 It begins with a simple yet profound statement: Erie's future lies in an empty lot at 216 Bayfront Parkway. Many recent conversations in our area revolve around our landscape. Do we tear down old buildings for new investments? Do we revitalize what we have? Are we losing our past with each brick that falls? Are we constructing the best future for the generations to come?

All good questions for any space in Erie but in this issue you'll find Jay Stevens' cover story, which begins with that statement, focused on the plot of land at the GAF site on the Bayfront. Currently the Erie County Convention Center Authority has a concept plan on the table, and as you'll read in Jay's sprawling story, it's being met with resistance and myriad additional suggestions for the land's future use.  And that's the benefit you'll find in these pages—we're not here to break the news; we're here to give you a fleshed out story that considers as many angles as our pages allow so that you too can become part of the conversation—in this case, about our land.

And Erie is known for the places it has. In fact, in Rebecca Styn's Q&A with comedian Jim Gaffigan, you find that not only has Gaffigan been to Erie before but he remembers our city as well as our comedy club and even suggests that the Gem City is a great place for comedians to get a start. Additionally, we have a great casino here, and as Rebecca notes in About Town, our casino is about to get some competition from a neighbor that could threaten our region's income.

Speaking of threats to our area, we're talking fracking again within these pages—specifically in Upfront, where Cory Vaillancourt talks about the threat fracking poses to our area while an Environmental Center works tirelessly to make our area greener. But he also talks about one of our hometown heroes, a guy whose name graces the center, a guy who happens to be pro-fracking.

Of course, in addition to all of these stories you'll find many more, including pieces on art, movies, and music. But still, we're left staring future in the face: what will adorn our Bayfront and shape our city for years and generations to come? Our last cover story—"Nonviolence Begins with You: In the face of record crime our community bands together to look for answers"—ended with a Native American adage, so perhaps it's best to consider this Native American proverb when shaping out of rubble what our city will become for those that come after us: We do not inherit the Earth; we borrow it from our children.