From The Editors
We're in search of the perfect pint, hosting another round of debates, and more. Welcome to the October 3 issue of the Erie Reader.
October 2, 2012 at 4:10 PM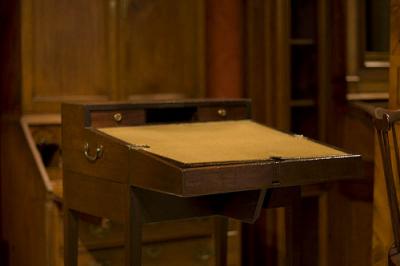 In the words of Monty Python: Now for something completely different.

About a month ago, a handful of us from the Erie Reader decided to do some different kind of investigative journalism. We knew it wouldn't be easy, we knew it would take all day, we knew we'd have to work together, but we knew, in the end, it would be worth it.

So we cleared our schedules on a Saturday, found a designated driver, packed into a minivan, and hit the open road set with the windows down, the tunes up, and a couple of bags of snacks to get us through the trip to visit some of the area's craft breweries.

Yes, Erie, outside of our Gem City lie Sprague Farm and Brew Works, Timber Creek Tap & Table, Voodoo Brewery, and the Blue Canoe Brewery -- and we visited them all in one day to enjoy and experience the thriving culture of the craft beer world. For a lively account of our travels as well as a discussion of the great breweries right here in our city -- like The Brewerie at Union Station, Erie Brewing Company, and Lavery Brewing Company -- read Alex Bieler's cover story in this issue of the Erie Reader, where he talks shop with local and regional brewers and even mentions about how we saw an odd hitchhiker, fought off a rogue bee, and enjoyed some bacon milkshakes and lychees stuffed with goat cheese and macadamia nuts.

But again in the words of Monty Python: Now for something completely different.

While we cherish the ability to take the time to explore the breweries we're fortunate to have in our area and enjoyed ourselves for a day, we also realize that as we witnessed the leaves changing from green to yellow to red during the month, fall is catching stride. With fall comes a chill in the air, nights spent carving pumpkins, and yes, Oktoberfest beers. But something else important is about to take place: elections.

Polls indicate that President Barack Obama has a lead over Republican-hopeful Mitt Romney, but as the election nears, we'll see more and more of these candidates with political ads, campaign visits, and public debates. As Tim Schnars, II notes in this issue, you'll only see these two candidates and no third-party candidates at the podium. Coke or Pepsi are on the table, so why shouldn't we welcome Sprite to the party? Tim explains the struggles third-party candidates face when trying to be heard in public.

And being heard in public, at debates, is crucial to a candidate getting her/his message to the voters. And being able to hear a candidate's message, not through political ads or campaign visits but in a forum open to the public is crucial to the voting process. That's why we're happy to announce that we're again holding two open debates featuring four candidates vying for your vote for two races that matter to our area.

For more information on the candidates, be sure to read this issue's You Ought to Know, where Cory Vaillancourt asks the candidates some down-to-earth questions, like 'What's in their refrigerators' and 'what's on their iPods'. You'll find good, honest answers that we think will help you get to know each candidate better.

For more information on the debates, be sure to read this issue's Upfront, who's back from a recent vacation. While the title suggests you'll learn about "Clemens, Bacon, and Fleetwood Mac," you'll learn more about the process and our endeavors, we promise.

Currently all four candidates -- Janet Anderson, Ryan Bizzarro, Jason Owen, and Sean Wiley -- have confirmed their attendance. What we need now is your confirmation, Erie.

We're hosting these debates because this matters to our city, our area, and our region -- that you have the chance to hear those who want to represent you before you cast your ballot. We're hosting these debates because this city and its future matters to all of us, regardless of whether we're liberal or conservative or left or right, and we hope to see you there.