From The Editors
Coming together in the spirit of giving, and so much more. Here's a work from your editors.
December 12, 2012 at 9:25 AM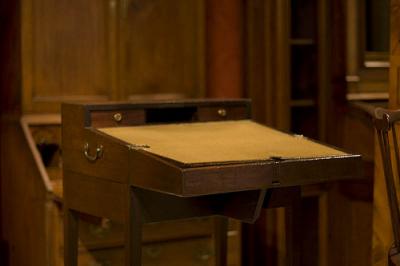 Our current issue falls on the twelfth day of the twelfth month of the twelfth year of this millenium. So you think we would have done something special with the number twelve, right? Since after all, a date like 12-12-12 won't happen again until the next millenium.
Well, we didn't. Not because we don't appreciate the number twelve in all its glory, but because this year's gone by so quickly we had little time to dabble in the majesty of numerology.
It seems like just yesterday we were basking in sunny, 70-degree blue-skied days. Well, technically that may be true thanks to climate change, but we're talking about summer. It seems we had just spread our palms in valediction to summer and here we are about to greet a new year in just a few weeks with an exuberant wave.
And wave we will. We've had a lot to celebrate this year in Erie. People in this city continue to care enough to move it forward toward better, brighter days. Yet more work lies ahead of us. Just up the road to the north, Buffalo is working to lift itself out of the Rust-Belt fatigue to reinvent itself. Three guys from the Erie Reader crew and two guys from MoreFrames -- last issue's cover subject -- headed to Buffalo and toured the city. Check out Ben Speggen's account of their trip to see where the guys went, who they met, what they saw, and what they brought back with them in hopes of building an even better future in the coming year.
But as we stand on the threshold between past and future, we should take a moment to celebrate. Our city's growing -- and so are we. In our second year, Erie Reader hosted political debates, spoke at the Jefferson Educational Society, grew our presence at events like 8 Great Tuesdays and FILM at the Erie Art Museum, and sponsored some shows like Dramashop's staged-reading series. And now, as we close the chapter on this year and turn the first page of next year's introduction, we're hosting a concert at the Erie Art Museum. With the likes of Zack Orr with special guests Joey Jablonski and Pat Daughtery, Eric Brewer and Friends, Hands of Thieves, and Frank Singer & Tony Grey jazz duo, we're welcoming you to toast the past and cheers the future with us for New Year's Eve at the Erie Art Museum. You can check it out at NewYearsErie.com.
We're happy to celebrate because of the year's accomplishments and the people working toward them, because if there's one thing we've learned, our city is filled with good people who do care. All too often, creed, political affiliation, and especially appearance get in the way.
The rugged biker. The tattooed hooligan. The street thug.
All too many of us are guilty of judging people by their appearance, but as you'll find in this issue's cover story, people from these perceived walks of life are all selflessly working to ensure that those less fortunate have just as merry of a holiday season with toy and charity drives. Cory Vaillancourt had the chance to interview Chad Zaczyk, Ashley Sornburger, and Jon Box about how they're working to help the city come together in the spirit of giving.
We can only hope that after reading the story, you check your preconceived notions -- if you had any -- at the door, and open yourself to the giving spirit of the season upon us.
Because as we learn in this issue's You Ought to Know on Norman Stark, when you open your heart and life to someone in need, you might just make a new friend for life.
So sit back and enjoy these stories and more in the issue you hold. Reflect on the things you've accomplished this year and cheers them. Ponder the works left undone and the projects you want to start. Toast them and then take the first step to make them a reality. Because before we know it, we'll be shaking hands with summer and half of the new year will be gone.