From the Editors
Are we living up to our potential of what Erie could be?
April 30, 2013 at 2:24 PM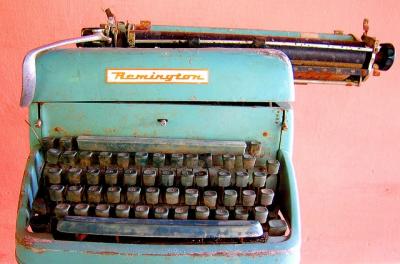 Are we living up to our potential of what Erie could be?
It's a simple enough question. And we asked a similar one in our last issue.
In our last issue, we discussed a presentation at the Blasco Library regarding the city's waterfront property. Destination Erie: A Regional Vision brought in Eric Tamulonis -- one of the principals from WRT, a national collaborative practice of city and regional planners, urban designers, landscape architects, and architects headquartered in Philadelphia and currently working with Destination Erie -- to speak to a packed auditorium Tuesday, April 23.
Tamulonis, a landscape architect, discussed Erie's potential based on its waterfront, illustrating 10 principles to follow in getting the Bayfront "right" for people to "live, work, and play." If you weren't able to attend and want to see all 10 of those principles, check our Twitter feed, as we were there, livetweeting the event with #YouHaveTheKey.
"If you get the Bayfront right, you get the city right; if you get the city right, you get the county right," Tamulonis said.
And now is the time we need to get it right, as we hold the key to unlocking Erie's potential for decades to come.
And now is the time we need to get it right, as we hold the key to unlocking Erie's potential for decades to come. And to plan the Bayfront, the city, the county, and the region, it takes -- as we wrote two issues ago -- an "us" and a "we," not a "you" or a "me," as we're all keyholders.
That being said, we residents now have the opportunity to ensure our voices are heard. Tuesday, May 7 and Wednesday, May 8, Destination Erie is hosting four -- count 'em -- public workshops free and open to all.
On Tuesday, the first workshop will be held at St. John's Parish Center in Girard from 9 to 11 a.m. Later that day, a second workshop is slated from 7 to 9 p.m. at Fort LeBoeuf High School in Waterford.
Wednesday's first workshop -- from 9 to 11 a.m. -- will take place at Fairfield Social Hall in Harborcreek. The final workshop rounds out the series at the Avalon Hotel in Erie from 7 to 9 p.m.
Two morning sessions, two evening sessions, four locations, and one big reason not to miss these: Erie's future. Don't want more condos? Attend. Want more condos? Attend. Think we need intelligent, mixed-use property on our Bayfront? Attend. Want another Applebee's? Attend. Want more local businesses to... you get the point: Attend.
Our future is at stake -- our long-term future. The plan created through this process is designed to meet the economic, social, and environmental challenges of the 21st century, as Destination Erie enters Phase 2: "Shipbuilding."
And as we begin our shipbuilding, we need intelligent, capable people at the helm to steer us through our immediate future. Enter the Erie Reader Downtown Debate Series.
After a strong start in 2012 -- see this issue's Upfront for a more detailed history -- we're continuing to provide the community with debates in front of a live audience that are also televised. This time around, we're focusing on the Erie County Executive race, featuring debates between former U.S. congresswoman and Democratic challenger Kathy Dahlkemper and democratic incumbent Barry Grossman, and Republican candidates Tom Loftus and Don Tucci. Both debate will be held at the Jefferson Educational Society Monday, May 13, and both debates feature the opportunity for you -- our Reader readers -- to ask the candidates questions via social media.
Again, our future is at stake -- our immediate future, as the results of these elections will determine who's vying for the position of managing our county for the next four years. And during those four years, the plans for Destination Erie will see fruition and impending implementation. That is, our long-term future.
Erie, from our waterfront to our city to our county to our region, we are needed now more than ever. At the Erie Reader, we have great hope for the Gem City's future, which is why we've continued to be as active as possible in all things Destination Erie as well as local politics. We'll be at the upcoming meetings, and we're proud to bring you the Erie Reader 2013 Downtown Debate Series once again. We ask now that you, our Readership, join us in the building of the ship that will set sail, charted for our future. Because if you're not on board, you can't chart our destination from dry land, as the rest of us sail onward.