From The Editors
Wordsworth, geocaching, and Vanilla Ice. Just a few things you'll find in the new issue of the Erie Reader.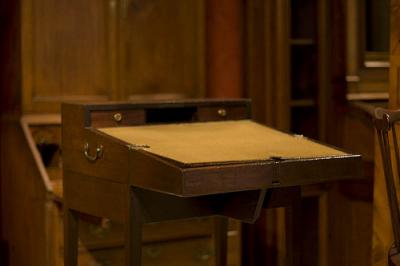 Wordsworth once lamented that little we experience in nature is ours and that we are out of tune with our natural surroundings. Many of us in Erie may agree with him three-quarters of the year, when we feel the pangs of autumn winds whipping against our face, or shuffle through brown slush pooling on the grey sidewalk, or suffer the tease of a warm April day followed a forty-degree dip the next.

Wordsworth also called us forth into the light to let nature be our teacher. And during summer in Erie, that's not a difficult call to answer. In fact, in a From the Editors a few issues back, we wrote that Erie ought to enjoy the challenge of having too many options for summer fun.

From 8 Great Tuesdays to Mid-day Art Breaks at the Erie Art Museum and UPMC Sunset Music Series on Wednesdays to Thursday Block Parties, our summer weeks are mostly planned for us, and so far, we couldn't have asked for better weather. Whilst we experienced a few days with temperatures in the 90s, much of the rest of the country was gripped by an unbearable heat wave.

And for our weekends? Well, if you're not out on the road with Alex Bieler and Ol' Big Sexy catching summer music festivals in this half of the country, there are some right here in our own backyard. Next weekend, Roar on the Shore rolls through the city with Vanilla Ice at the helm. Before coming to Erie, Vanilla gave Cory Vaillancourt a call. The two chatted for eight minutes about life, lunchmeat, pleather, coffee, and adolescent transmogrified martial artist reptilians, which all unfolds in a Q&A you'll find in this issue.

Another great piece you'll find in this issue is Julia Nene's Pick of the Week featuring the Crawford County MusicFest, a daylong jam hosted by WQLN at Sprague Farm and Brew Works July 21. The following weekend offers us the chance to get out of the city and into the woods for The Gathering at Chaffee's 2012 for a fantastic two-day experience that closes the chapter on July.

Sometimes, though, we don't want to plan, we don't want to be tied down as spontaneity overflows and takes hold, guiding us to take some sort of action. For those of us looking for a shoe-less, relaxing evening, pressing our toes into wet sand at the lake as we walk along the shore always soothes the soul. Those looking to lace up some boots instead and take to the interior of the isle should turn to Jay Stevens' cover story on geocaching. Whilst Jay may have tangled with some brush, he convinced us that he enjoyed his time and the thrill he felt on the hunt.  

A few issues back, we also wrote that we had just shaken hands with summer to introduce ourselves. Now that we're getting to know each other, our excitement is peaking, as each day we grew more ebullient. So in the midst of your swelling glee, sit back -- somewhere outdoors -- and take time to enjoy the current issue of the Erie Reader you're holding. When you're finished, come find us outside enjoying the apex of the golden summer season.