From the Editors: December 7, 2016
Love them or hate them: The holidays are here. 
December 7, 2016 at 10:30 AM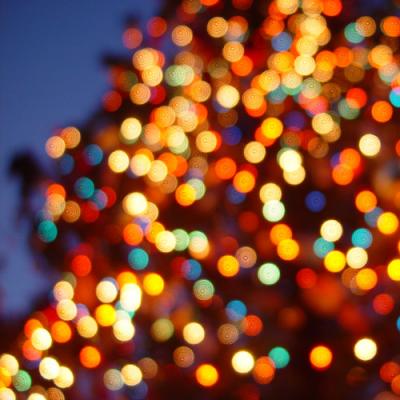 Christmastime is here again. It's the most wonderful time of the year, right? It's an easy holiday to love, and just as easy to hate. On one hand, it's a bright time full of traditions, gift-giving, and family time. On the other hand, it's an obnoxious time full of repetition, money-spending, and … family time. Everyone has their own take on the holidays, and we know things can be difficult. Well, cue up the jingle bells, and pour yourself a glass of eggnog, because darn it, it's important to try to have a good time. There are still plenty of days left on the Advent calendar to revel in the holiday season any way you choose.
Do you still have some shopping to do? Of course you do, and that's okay. We have a handy little holiday gift guide filled with locally made goods. Nick Warren takes you through a sleigh full of made-in-erie products that should have you surrounding the bottom of your tree in no time.
Winter also provides a time to witness the beauty of nature. The welcome sight of snow-spotted pines in the chilly air is something every Erieite can appreciate. With the ability to capture those picturesque scenes, Dean Zeller uses his camera to document local flora and fauna. In her first feature for the Erie Reader, we're proud to welcome Marnie Mead, as she follows Zeller on one of his daily treks through Presque Isle.
Nature's importance takes many forms. Some are beautiful, some are tragic and monumental. Also in this issue, Corbin Fowler recounts his time at the Standing Rock Sioux reservation in North Dakota. On Dec. 4, the Army Corps of Engineers announced that they will reroute the Dakota Access Pipeline to circumvent Lake Oahe. It's thanks to the work of protesters like Fowler that things really can change. Though there are many more battles to face, we should never forget that activism can move mountains.
As political waves rise and fall, we find it time to say farewell to Sean Wiley's part in "Harrisburg Happenings." Since February 2013, Wiley has been a regular contributor with the column, providing political updates from inside the halls of our state Capitol. We wish to offer Sen. Wiley a heartfelt thank you for his years of service, while looking optimistically ahead.
The holidays are a time to be joyous. Every day of the year has that same potential; these days just have their own songs. However you choose to celebrate them, we wish you and yours a wonderful December, filled with all the happiness you can bear and all the warmth and brightness you can muster on a beautiful, chilly Erie night.