Geeked Out: True Detective's Second Season
Nic Pizzolatto shifts gears in True Detective's second season for a whole new ride.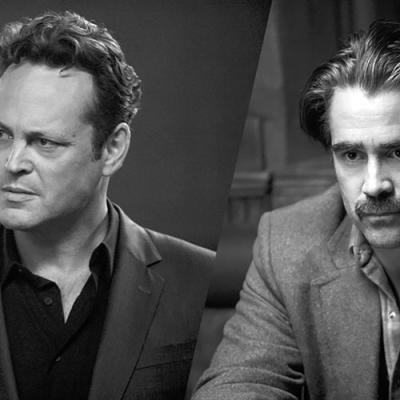 One of my favorite discoveries of last year was when a good friend of mine slapped the True Detective box set in my hand. The writer and creator of the show, Nic Pizzolatto, told the tale of two detectives in the thick and humid bayous of Louisiana in the show's first season. Simply put, by the end of the eight episodes, the show, dark and moody and steeped in philosophical discontent, was being proclaimed a TV triumph. Now with the second season underway, Pizzolatto seems to be switching up the formula, and that has some people worried. 
In many ways True Detective is yet another crime show about gruff detectives and grisly murders. I remember for me it wasn't until the second episode of the first season when the hooks were sunk. Most of what was so compelling was the rapport between Woody Harrelson's Marty and Matthew McConaughey's Rust. They opposed each other philosophically and there was a brooding humor that ultimately seemed to make the dynamic of their partnership work. And the confines of the story were easy to ingest, as the vehicle we were given was that of a tale being told through flashbacks. 
In the show's second season (keep in mind that the two seasons have nothing to do with each other), Pizzolatto shifts gears by not only increasing the number of main characters to three, but also by thrusting us in the middle of things, giving us very little background as to who these new characters are.
A strength of the first season was seeing the characters as they were years later, then immediately juxtaposing them with who they were back at the time of the case. Just the physical appearance of McConaughey's character, with a long, frazzled pony tail compared to his tight and slick hair cut in the flashback, helped the viewers realize that some serious shit went down between then and now. 
In season two, we don't get that. Instead, in the first episode we get the quick and dirty on Colin Farrell's Ray, a detective who has found himself in the pocket of Vince Vaughn's Frank, who is something of a mobster turned businessman. Both reside in Vinci, a small factory town that seems thoroughly corrupt and is based on the real and notoriously corrupt city, Vernon, Calif. 
Then there's Venture County Sheriff Rachel McAdams' Ani – short for Antigone – and there are some literary references there for you Greek tragedy fans out there. She, unlike Colin Farrell's Ray, is a by-the-books ass-kicker who seems to prefer situations where she is in control. From the start, it seems that Ani and Ray represent the morale spectrum the second season will explore. 
Finally, Highway Patrol officer Paul Woodrugh, played by Taylor Kitsch, rounds out the mix. Woodrugh is a war veteran and seems to have been mentally scarred from his tour.
So far, the major theme of this season revolves around concepts of masculinity. Ray suffers from the pain and guilt of his wife's rape, and has hinted at "handling" the perp who did it. Frank has a certain stoicism and pained relationship with his own wife. Ani exhibits some daddy issues, and Paul seems to be struggling with his own male impotence. 
Two episodes in, it is hard to say if this season is set to supersede that of the stellar first season, let alone keep pace with it.
Writing it out like this makes it all sound trite, and perhaps it is, but I am hopeful that these themes get moved into more interesting directions. Because here's the thing: the first season could be reduced in a similar manner, but as the show progressed, the realms it breached made up for any tropes it leaned on earlier.
Two episodes in, it is hard to say if this season is set to supersede that of the stellar first season, let alone keep pace with it. But I think it is a disservice to compare the two too closely, because as it stands, the only connection the two share is in name alone. 
Many reviewers are likening the show to novellas or segments in an anthology, and I respect that, and the attempt to not just repeat the success of the previous year. While it might be too soon to cast judgement, and some people feel this season is a bit muddier and harder to attach to, I believe that Pizzolatto will bring us all around, just like he did before. 
John Lindvay can be contacted at jLindvay@ErieReader.com, and you can follow him on Twitter @Fightstrife.
Sponsored by: Epic WebStudios