'Grape' Times In North East
WineFest raises a glass to its 36th year
September 13, 2017 at 3:30 PM
Friday, Sept. 22
After Labor Day it can feel as though the festivities of summer are nothing but memories in your rearview mirror. "Hold my pumpkin spice latte," September in Erie says, and we enter into a different kind of festival season — one with a chillier bite in the air, shades of red, orange and yellow, and perhaps an ever-so-slightly more appreciative attitude, as we recognize the days of clear roads and light jackets are slipping by quickly.
The North East Area Chamber of Commerce's Wine Country Harvest Festival — or WineFest, as it is familiarly known — is undoubtedly one of the most popular and beloved of these autumnal events, and this year marks the 36th occasion. The second-to-last Friday, Saturday and Sunday in September might as well just be renamed WineFest Weekend, as tens of thousands are expected to fill the event's dual locations: Gibson Park, which is in downtown North East and Gravel Pit Park, just a mile-and-a-half west.
The North East Chamber of Commerce's marketing coordinator, Katie Houpt, loves that there are two different areas in which to celebrate one festival, citing the "family-friendly feel" of Gibson Park (which features children's activities) and the "fast-paced" environment of Gravel Pit Park as an enjoyable arrangement that offers something for everyone. As part of the team that orchestrates this now-enormous event, Houpt mentioned that planning for the following year's WineFest occurs almost as soon as the current year's ends. "We are constantly thinking of what we can do to make the event even more successful and make sure everyone attending has a great experience," she said.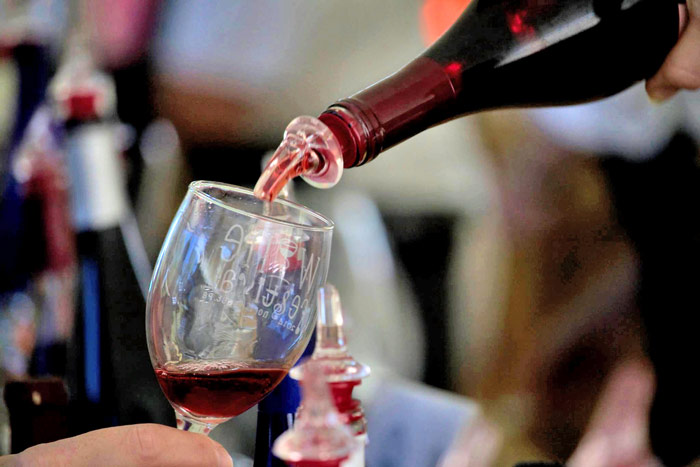 That dedication and thoughtfulness pays off every time, and this year WineFest has some pretty exciting variations on their usual theme. In addition to the tents, food stands and craft vendors, for the first time this year wineries will be allowed to serve hard cider. There is a brand new North East-based winery in attendance, Yori Wine Cellars, and for fans of local rock n' roll, this year's Battle of the Bands winner Six Year Stretch will be headlining the Gravel Pit Park stage on Saturday at 7 p.m.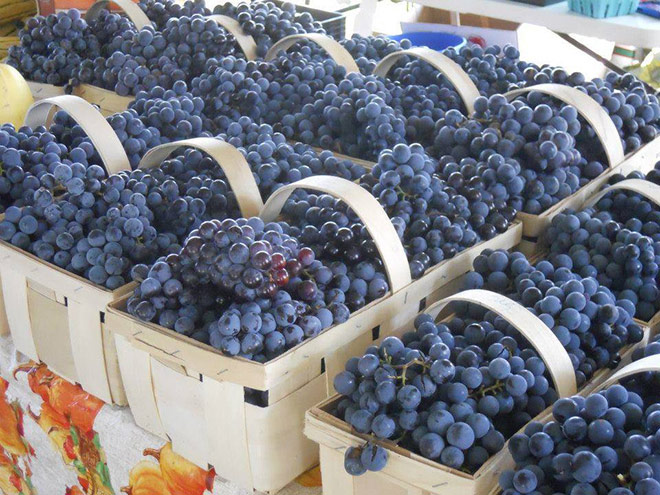 Of course, all the activities that guests have come to know and love will be available as well, including free winery tours, grape stomping, 20+ other musical acts, the 5K run, and Sunday's car cruise-in. The Stomp-Off competition is slated for noon on Saturday, and entrants can register online at the North East Chamber of Commerce's website.
Tickets for WineFest are already on sale, and can be purchased through the North East Area Chamber of Commerce's office, Erie County First National Bank locations and any of the participating wineries in our area. — Cara Suppa
Friday at 4 p.m., Saturday at 11 a.m., Sunday at noon // 2 Gibson Street, North East & 10300 West Main Road, North East // General Admission $5 in advance, $7 at the gate; Wine Tasting Day Passes $20 in advance, $25 at the gate; Weekend Passes $50, only in advance // nechamber.org/pages/AboutWineFest