He's Back: David Sedaris Returns to Erie
NPR humorist and bestselling author comes to Mercyhurst for Live series
October 9, 2019 at 1:45 PM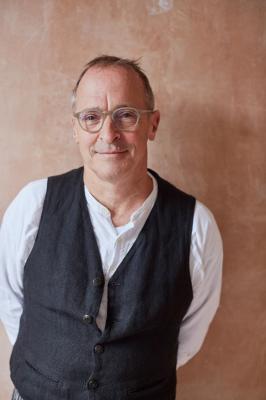 Friday, Oct. 18
David Sedaris isn't a stranger to Erie. Nor is he a stranger to the pages of the Erie Reader. Both welcome his return this year thanks to the Mercyhurst Institute for Arts and Culture's 2019-2020 Live series.
The renowned NPR humorist and bestselling author first appeared in our alt weekly back in November 2011 when the Reader was just an eight-month pup of a publication. A week prior, we had sent Cory Vaillancourt, decked out in full priest garb (editor's note: Vaillancourt's choice, not something specific to the assignment) to review the show. There would be, apparently, no time to change before heading off to a post-Sedaris Halloween party. In the book-signing line, Sedaris told Faux Father Vaillancourt Erie was "nice."
The sardonic sage returned in 2016, when Ryan Smith called him "a spoken-word master, a euphemism slasher, a trenchant social critic, a damn fine writer, and a damn funny man," adding "whether you're a reader, a writer, or just a fan of laughing at things that are funny because they're true (sometimes painfully so), it's an event that's not to be missed."
Obviously, we Reader folk are Sedaris fans (we're actually one of the sponsors for this particular event), and it wouldn't be hard to see his influence on a number of our writers' writings throughout the years and no doubt into the future.
Don't just take our words for how good he is.
Consider the more than 10 million dog-eared copies of his books around the globe, his work having been translated into 25 languages. Twice he's been featured in "The Best American Essays;" he received the Terry Southern Prize for Humor in 2018 as well as the Medal for Spoken Language from the American Academy of Arts and Letters; and, most recently, in March 2019, he was elected as a member of the American Academy of Arts and Letters.
In his upcoming Erie event, Sedaris will offer a reading of new and unpublished material, followed by an audience Q&A and a book signing, according to MIAC's press release, making his third Erie appearance anything but a repeat performance and another one you won't want to miss. — Ben Speggen
7:30 p.m. // Mercyhurst University's Mary D'Angelo Performing Arts Center, 501 E. 38 St. // $26 to $36 // 814.824.3000 // miac.mercyhurst.edu