Hey, There's Frackin' in that Film!
Tonight: free film!
February 21, 2012 at 2:42 PM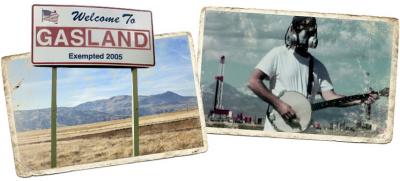 Tonight, that "frackin' film" comes back to Erie, as One Green World presents: "Gasland."

First, here's my review of the film from a year ago. Aww, how cute? ErieReader.com was still just a pup and the print publication wasn't even born yet!
Second, consider that Josh Fox was recently arrested at hearing by order of House Republicans.
Third, fracking is something we're still worried about in our area, particularlly North East. From Soapboxes , to Upfronts (kind of), to cover stories, Erie Reader has been keeping an eye on fracking and what it means to our area, and you can count on us to keep you in the know when it comes to toxic fluids near your water supply that may ignite in flame.

The screen starts at 6 p.m. at One Green World Cafe, 162 W. Fourth St.