How Wendell King Found His Frequency in Erie
African American radio engineer met and obliterated the 'color line'
February 11, 2021 at 11:00 AM
It was June of 1917 and the United States was at war. The first American infantry troops had arrived in Europe that month and stateside manufacturers were working around the clock to keep up with wartime demand. In Schenectady, N.Y., the sprawling General Electric plant, which employed 20,000 workers, hired a few dozen students from nearby Union College for the summer. This included Wendell Wilford King, a brilliant 20-year-old North Troy local who had just finished his freshman year studying electrical engineering. Instead of having him work in the yard like most college hires, he was put on a drill press.
The machinists were enraged and demanded that he be fired. Their grievance? King was Black. Immediately and with the support of the International Association of Machinists — which like many labor unions of the time excluded Black workers — they authorized a strike. Thousands walked off the job.
"Do not lose sight of the fact we are fighting, not on the grounds of race prejudice, but on the grounds of moral convictions," the organizer of the strike, a 24-year-old machinist named Joseph Lefkowitz proclaimed. He argued that even the United States military was segregated. "What the government sees fit in practicing, we feel justified in demanding."
Nearby Utica's newspaper was scathing in their response and chastised the white strikers for their "denial of economic opportunity" and their "flagrant violation of the democratic spirit of which America has been too fond of believing itself the especial champion and guardian."
General Electric leadership was initially defiant, even as metal polishers, forgers, and electrical workers discussed sympathy strikes. General manager George Emmons assured the white workers that they were not being replaced by Black workers, a common union-busting technique that could have been avoided if Black workers weren't excluded from their unions. Meanwhile, the federal government pressured the company to settle the dispute quickly, as it was slowing the installation of electrical work on three battlecruisers.
As the days passed, it didn't appear that either side was willing to budge. The local Knickerbocker Press reported after that the strike was "proving expensive to the strikers" and that the "impression left by the strike has not been a pleasant one."
After eight days, an agreement was finally reached. The striking workers would return and while King wouldn't be fired as was initially demanded, he would be moved off the drill press.
"Waiving their demand that Wendell King, the negro college student be discharged, 5,000 machinists ... who went on strike June 16, yesterday afternoon agreed to return to work this morning after they had been assured that no other negroes would be placed at work in the G.E. plant," the Albany Argus reported.
"Both sides profess to be satisfied with the settlement terms," reported the Erie Daily Times.
Whether King was actually satisfied remains unclear. The newspapers either never asked him his thoughts or he chose to keep them private. He did not appear to ever speak publicly about the strike, although The Crisis, the official magazine of the NAACP which was founded and edited by W.E.B. Du Bois noted in its coverage that the "affair at Schenectady ... has been amicably concluded."
One North Carolina newspaper used the situation to lampoon the idea of a tolerant North, observing that all of these workers went on strike "because one lone, unoffending Negro had been given employment in the shops." They added that if it hadn't been wartime, perhaps there would have been "a riot instead of a simple strike." This wasn't hyperbole. Less than a week later in St. Louis, a similar situation led to white workers rioting throughout Black neighborhoods, resulting in a massacre of as many as 250 Black residents, including women and children.
The following year, King took leave from Union College and enlisted in the U.S. Army. Radio was a new technology and, since he had been tinkering with radios since he was a child, he desired to put his expertise to use. At age 12, he had started an amateur radio station out of his North Troy home, and by high school, he had co-founded a local amateur radio club. He once was in the newspaper for receiving a radio message from Iowa, delivering the transcription to the mayor's office himself: "Democracy requires that people who govern themselves should be educated so that they can protect themselves."
The war ended before King was deployed and in 1919, he was discharged at the rank of sergeant. He returned to college and continued working on his degree, studying under the renowned German-born scientist Charles Steinmetz, the "Electric Wizard of Schenectady" who counted Albert Einstein, Nikola Tesla, and Thomas Edison among his personal friends.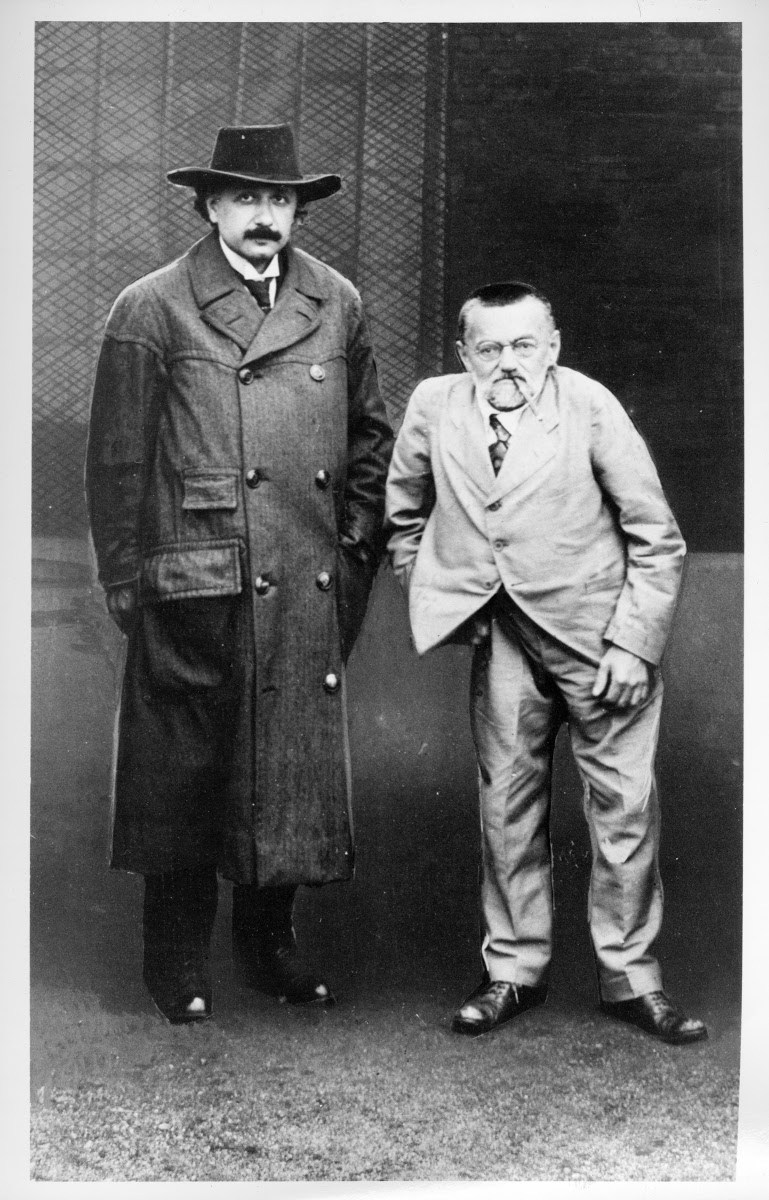 Albert Einstein (left) and Charles Steinmetz.
King was only the second Black student to have enrolled at Union College and the attention the strike received almost certainly brought more attention to that fact. He was active on campus. He joined Omega Psi Phi. For the Cosmopolitan Club, he organized an evening of words and music to celebrate the achievements of Black Americans. He helped reorganize the defunct College Radio Club and was selected as its chief operator. In October 1920, he and a friend from the club successfully transmitted a concert that was heard over 100 miles away, reported as being the "first wireless musical concert of an American college operation." This was days before Pittsburgh's KDKA signed on for the first time as the nation's first commercial broadcast. That same year, he also contributed a story to the Electrical Experimenter magazine, to which Tesla was a frequent contributor.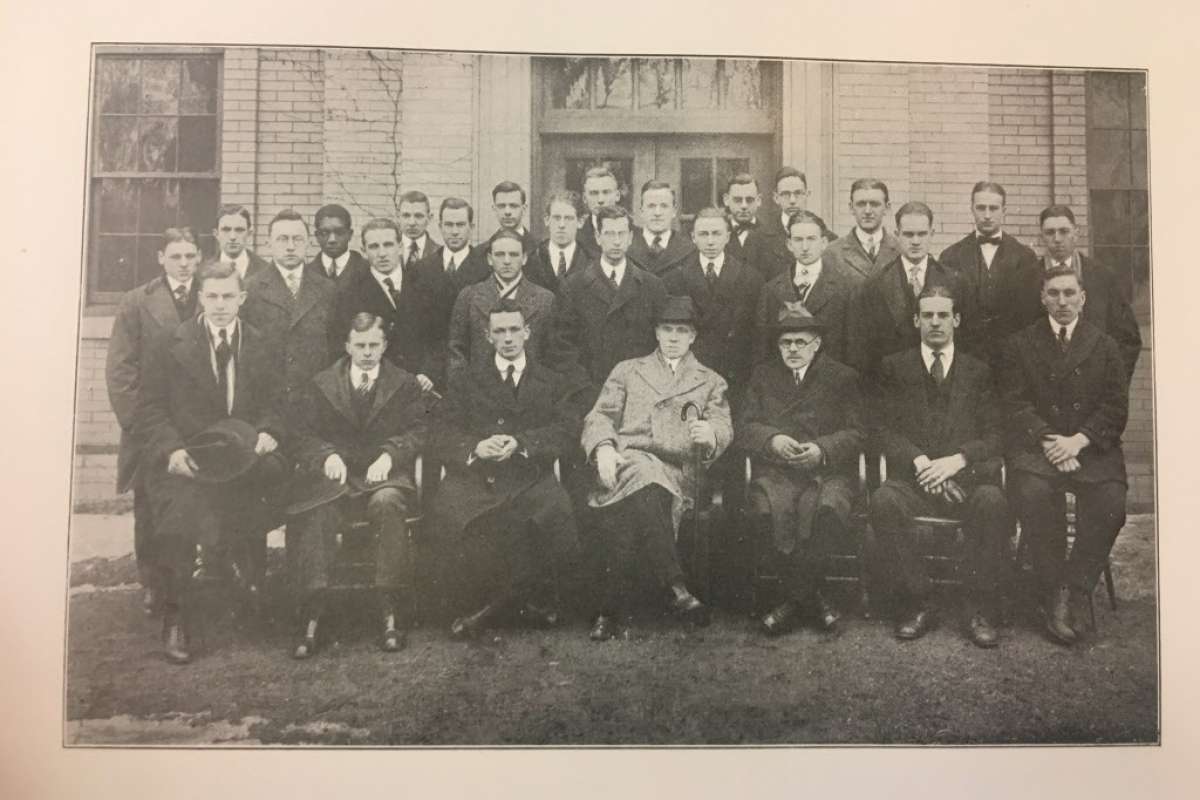 Wendell King (back row, fourth from left) with members of the Union College Radio Club.
Being so busy, and perhaps so consumed by his interest in radio, wasn't without consequences.
"He was often cited for skipping classes and received a number of incomplete grades, suggesting that it was not a question of not being smart enough, but of not trying," Phillip Wajda wrote in his 2017 story on King for Union College's alumni magazine. "The 1921 yearbook entry on King states: 'We hardly know what to say about King. Just as soon as classes are over, he makes for the E.E. Lab and hides himself away in the wireless room, and you couldn't get him out for love or money.'"
He didn't finish his degree and instead began working in the research laboratory at the Schenectady plant. Not long after, he moved to Cleveland to work for an electric manufacturing company and then to nearby Ashtabula to work for a radio station. In December 1927, the station — now with the call letters WEDH — was moved to Erie under his direct supervision, located on the top floor of the 10-story Commerce Building on 12th and State streets.
A little more than a year after his arrival in Erie, the Erie Daily Times began reporting on his involvement in local radio clubs. He would hold classes and give lectures on radio at the Downtown YMCA for anyone interested in learning and it was not long before he was known around the city for his expertise, as well as his likability, reliability, and work ethic. A story in the Erie Dispatch-Herald described his "quiet and cheerful smile" and that his colleagues admired his "tireless energy, skill, and loyalty." In April 1933, a humorous "towne gossip" column in the Erie Daily Times quipped, "Wendell King, Erie radio engineer, works more hours than Edison did and apparently likes it."
That September, he administered the move and installation of radio station WLBW from the soon-to-be-demolished Hotel Reed on North Park Row to its new headquarters located inside the Hotel Lawrence on 10th and Peach streets. He began the transfer when the station went off the air at 1 a.m. and had the gear (including a massive board with hundreds of individual wires) moved and set up "without a flaw" by the time the station signed back on at 9 a.m.
"The transfer was effected by Wendell King, chief engineer of WLBW," reported the Erie Daily Times. "[It] was completed without interruption of a single program of the local station." 
The following month, the newspaper addressed King as "a radio expert of no mean skill" and highlighted his latest innovation for WLBW: a portable, wireless short-wave set that broadcasters could use out on the street and that he'd "be able to carry it under his arm and carry on a conversation with someone a mile away [from the station]."
King completed his device in December and in early January WLBW began airing a "Man-in-the Street" show, where an announcer stood on a downtown street corner and interviewed passersby on topics of the day. The first broadcast took place outside the liquor store on the corner of South Park Row.
"Customers will be asked to say what they think about prohibition [ending] and their words will be short-waved back to the transmitter by a set which Wendell King, WLBW, has invented," the paper reported.
Alongside being chief engineer for Erie radio stations, he was also employed by the Bliley Electric Company (now Bliley Technologies) as a research engineer for over three decades. The owner, Frank Dawson Bliley, had started the Erie Amateur Radio Club in an abandoned farmhouse the year before King moved to Erie. King was also a member of the Institute of Radio Engineers and the American Institute of Electrical Engineers and he continued with his speaking engagements around the city, covering topics such as radio's relation to astronomy for the Amateur Astronomers' Club and crystal radio circuits for a Radio Association of Erie forum at Erie City Hall.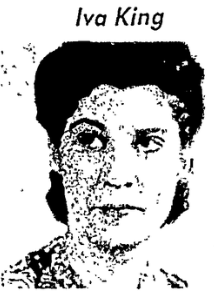 During this time, he also met and married his wife Iva Gwendolyn Allen and they moved into a home on Bird Drive. It should be noted that these successes and the positive attention he received from the press were not the norm. Erie was a segregated city still plagued by unchecked racism — and while decreasing in size, the local Ku Klux Klan chapter was still active. 
"It is difficult to know what Wendell really felt," Larry Rulison wrote in the Albany Times Union in 2017. "He and his wife experienced intense racism in their early years as a couple in Erie after eloping in 1930."
The Journal of Negro Life, the academic journal of the National Urban League, described in 1930 how King "met and obliterated the 'color line.'"
"[O]ne does not usually see feature stories in the daily press about Negroes, unless a major crime has been committed … or a 'scientist' is moved to announce that his findings have proven that the mental equipment of Negroes is inferior to that of other races," the article stated. They cited King's numerous positive appearances written by journalist Barbara Hawley in Erie's newspapers, which even included photos "so there could be no doubt about his racial origin."
Over the following decades, the reporting on his involvement in local amateur radio — by then referred to as "ham radio" — in the papers continued. He involved himself deeply in the Erie community, joining the boards of the Booker T. Washington Center and Erie Improvement Club. A few years after Harry T. Burleigh's death, he joined the board of a scholarship organized by the local NAACP branch to honor Burleigh. He spoke at radio nights and it became a point of pride that he had the oldest radio operating license in the city. With his radio club, they purchased an old 1941 Dodge truck and mounted it with two gas generators, attaching a "communications trailer" so that it could be used at a moment's notice during an emergency.
The Times reported in 1963 that King, who by then had retired, was appointed by the Erie County Civil Defense Council as the Chief of Amateur Radio Services. "King's professional background is expected to be of tremendous help in improving the communications capability of the newly expanded Wagner Road Civil Defense Center." Although sick at times during these years, he continued to teach and tinker with radio and share a love of gardening with his wife.
On April 2, 1967, after being hospitalized at the Veteran's Hospital, King died at the age of 67. Iva continued to be involved in the community until her death in 1976. They are buried in Erie Cemetery. 
While much of Wendell Wilford King's story remains to be uncovered, his legacy lives on both in the form of street art, as one of the figures selected for Erie Arts & Culture's utility box project in 2020, as well as with the still-active Radio Association of Erie, who still meet and put out a newsletter every month.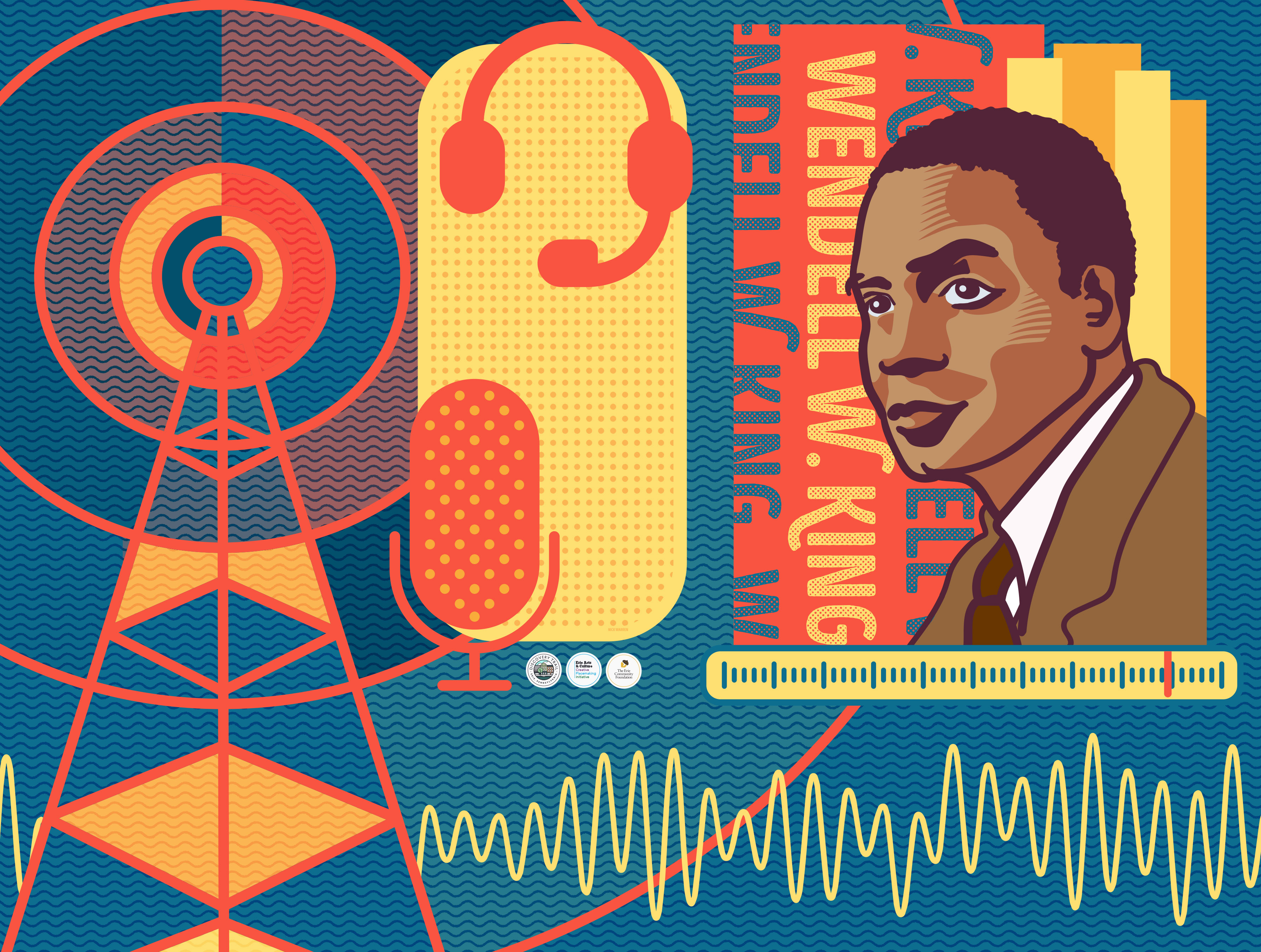 A section of the Discovery Trail Project utility box design devoted to Wendell W. King by Nick Warren in 2020.
Jonathan Burdick runs the historical blog Rust & Dirt. He can be reached at jburdick@eriereader.com