If We Were You
Were we in your shoes, we'd perform the following actions.
November 14, 2012 at 9:26 AM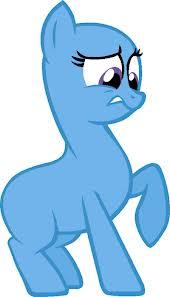 WEDNESDAY 11.14
Karl Rove at Global Summit IV
Step 1: Read this issue's Upfront.
Step 2: Buy tickets.
Step 3: Attend.
It's just that simple, people.
Where: Collegiate Academy, 2825 State St.
When: 7:30 p.m.
Contact: 459-8000 or www.JESerie.org
Cost: $25
THURSDAY 11.15
Northwest Pennsylvania Artist Association Invitational Exhibit          
NPAA members will display works in the Cummings Gallery at Mercyhurst University, which will center around the themes of freedom. Ceramics, mixed media, paintings, photographs, and more!
Where: 501 East 38th Street
When: 9 a.m to 4 p.m.
Contact: 824.2092 or www.npaaonline.org 
Mercyhurst Prep presents: "Little Women"
"Little Women" tells the much-beloved story of the four March girls: Meg, Jo, Beth, and Amy, as they grow to adulthood in 19th-century New England. Join the cast and crew of Mercyhurst Preparatory School Performing Arts Department as they proudly present this a story of courage in adversity, and of the strength that lies in the bonds of family.
When: 7 p.m.
Where: 538 East Grandview Boulevard
Contact: www.mercyhurstprep.com
Drips & Beats November
The Box Street Coutoure and 2189 Skatecrew are bringing some hip hop soul to State Street. The latest Drips & Beats showcases the talents of fellow Pittsburgh rappers DiViNe SeVeN and Fortified PhonetX, and more. Helping people express themselves freely, Drips & Beats lets both performers and attendees enjoy the night even more.
When: 10 p.m. to 2 a.m.
Where: the crooked i
Contact: facebook.com/thecrookedierie
Cost: $3
FRIDAY 11.16
An Enchanting Experience
It's magic for grown-ups! Join the expERIEnce Children's Museum for a personal, interactive performances and magical entertainment by celebrity magician and illusionist Bobby Borgia. Although they say a good magician never shares his secrets – this is one time he breaks his code. Learn some of the masterful tricks of his trade. Beer, wine, and hors d'oeuvres will be on hand and musical entertainment will be provided by the Steve Trohoske Trio. Tickets $30 each/$50 couple. Must be 21 to attend.
When: 7 p.m.
Where: 420 French Street
Contact: 453.3743
Soy City Stranglers and more
If you like to get your money's worth, then Basement Transmissions has the show for you. Lead by whisky-fueled rock band Soy City Stranglers, local punk-rockers Local 80, and more, this show promises seven different bands for just $6. That's less than 86 cents for each artist going up on stage. Seriously, Taco Bell is more expensive than that. Add in a great mix of bands and you've got your night made. Cost: $6
When: 6 to 11 p.m.
Where: Basement Transmissions, 1501 State St.
Contact: basement-transmissions.webs.com
SATURDAY 11.17
Thanksgiving on the Isle
If your idea of a good time is stomping through the underbrush looking for turkeys, and then neither shooting nor eating them, then this event is for you. Head on over to the Tom Ridge Environmental Center, where you'll learn all about these delicious meatbags. Then, an Environmental Educator will lead you on a 2-mile trek through Presque Isle State Park in search of these elusive, highly-intelligent, eagle-eyed avians.
When: 10 a.m. to noon
Where: 301 Peninsula Drive
Contact: 833.7424 or www.trecpi.org
Big Mean Sound Machine
Oftentimes, walls are meant to keep people out. It's unfortunate, I know, but there is the occasional wall that's more inviting than its barrier-like brethren: the wall of sound. Just ask Big Mean Sound Machine. Ranging anywhere from eight to 12 members when touring, the group melds Afrobeat, garage rock, and Jamaican dub to create a big sound for a big party.
When: 9:30 p.m. to 2 a.m.
Where: the crooked i
Contact: facebook.com/thecrookedierie
Holiday Movies at the TREC - Scrooged
The ghost of Christmas past will stop by for a visit when you catch the movie "Scrooged" at the Tom Ridge Environmental Center, presented by the Friends of the Tom Ridge Environmental Center. Dinner buffet is also available. Movie tickets are $5, Dinner Buffet is $5 in advance, $6 at the door.
When: 6:30 and 9 p.m./Dinner buffet time is 5:45 and 8:15 p.m.
Where: Tom Ridge Environmental Center
Contact: 833.7424
Africa 6000 Dinner
Nearly 1 billion people lack access to clean, safe water. The goal is to do our part in East Africa to raise $1 million, providing as many as 50 communities with clean water. Join Africa 6000 International for this annual dinner at the Bayfront Convention Center to help raise funds. Tickets $100 per person.
When: 6 p.m.
Where: One Sassafras Street
Contact: 878.4419
SUNDAY 11.18
Market at the Mansion
Does where you shop mean as much to you as what you buy? Then you'll want to check out this unique market featuring the work of local artists and artisans - all within the historic Watson-Curtze Mansion. Food, photography, jewelry, books, and other interesting items will be available at this Erie County Historical Society event. Proceeds go towards the preservation of the mansion. Cost: $5, free for ECHS members
When: 10 a.m. to 4 p.m.
Where: 356 West 6th St.
Contact: 454.1813 or www.eriecountyhistory.org
MONDAY 11.19
Do your patriotic duty and see "Lincoln"
The reviews are in and by the looks of it Steven Spielberg has turned in some of his best work ever. That's saying something. The film, adapted from a portion of Doris Kearns Goodwin's book "Team of Rivals," follows Honest Abe during the final four months of his life, and there is no shortage of drama. Both on the battlefield and in the White House. Look for Oscar-caliber performances out of Daniel Day-Lewis and Tommy Lee Jones, and an adapted script from Tony Kushner that has been described as poetry. We're sold.
When: several times throughout the day
Where: Tinseltown, 1910 Rotunda Drive
Contact: 866.3390
TUESDAY 11.20
Trivia Night
Take a look around at your group of friends. Find the ones who seem to know a random thing or two or 327 and head out to trivia night in the Healing Waters Pub at The Riverside Inn & Dinner Theatre. There, you and your troupe of trivia-tackling teammates can take control of the tournament whilst tearing into three types of tasty pizza. Sounds like a totally awesome Tuesday night to us. 
When: 7 p.m.
Where: One Fountain Ave., Cambridge Springs
Contact: 398.4645
WEDNESDAY 11.21
Thanksgiving Eve
Aside from St. Paddy's day, you're not going to find a wilder night of bar-hopping than Thanksgiving Eve. If live music is your thing, check out Alex Bieler's To-do List on page 15. If you prefer your imbibing without live music, just head to State St. and pick a bar. They will all be packed.
When: 8 p.m. to 2 a.m.
Where: Local bars and nightclubs
Contact: hook up with your old friends on Facebook
THURSDAY 11.22
Festival of Trees
Thanksgiving – the only day people travel thousands of miles to be with people they only see once a year -- then discover once a year is way too often. So what better way to give thanks than to get them all out of the house and spend the evening enjoying the sights and sounds of this annual tradition. Event-goers will enjoy live entertainment and holiday vendors while taking in all of the festive surroundings of over 60 professionally decorated Christmas trees glistening brightly throughout the Bayfront Convention Center.
When 3 to 8 p.m.
Where: One Sassafras Pier
Contact: 461.0911
FRIDAY 11.23
Man Up Day 
Still suffering from a slight tryptophan coma, but need to get away from the hustle and bustle of a city ravaged by Black Friday sales? Head down to Sprague Farm & Brew Works for a pair of shows, with Americana artist Salmon Frank playing from 3 p.m. to 6 p.m. and rockin' country musician Sean Patrick McGraw from 7 p.m. to 10 p.m. to work out those high-strung city worries.
When: 3 p.m. to 6 p.m. and 7 p.m. to 10 p.m.
Where: Sprague Farm & Brew Works, 22113 U.S. 6, Venango, Pa.
Contact: 398.2885, sleepingchainsaw.com/brew_works.htm
 
Solitaire Miles
While we here at the Erie Reader think it would be cool if we could somehow travel back in time, we understand that, sadly, there isn't any technology at the moment that would allow us to do so. In the meantime, we'll let jazz singer Solitaire Miles help take us back to the '30s and '40s through song when she performs at the Brewerie at Union Station.
When: 9 p.m. to midnight
Where: Brewerie at Union Station, 123 W. 14th St.
Contact: 454.2200, brewerie.com
SATURDAY 11.24
The Manhattan Project w/ Funktional Flow
When a group called The Manhattan Project comes to town, you that show is going to be the bomb. The electronic duo will bring high-energy beats to the crooked i dancefloor, blending synths, keyboards, and acoustic instruments to provide an exciting live show. Progressive jammers Funktional Flow will open up the show, adding even more quality to this event.
When: 9:30 p.m. to 2 a.m.
Where: the crooked i
Contact: facebook.com/thecrookedierie
SUNDAY 11.25
Football at the Oasis
If you're still slowly recovering from not only your Thanksgiving meal, but also extended exposure to your family, you deserve a break from all that couch-sitting and Star Wars-watching. Wake up on Sunday and spend the bright new day in a dark and cozy bar watching football - head on over to the Oasis Pub, because you deserve it. Great food, cold beer, and a million TVs means you're not just watching your game, you're watching every game. Smoker-friendly without being smoky.
When: Noonish
Where: 3122 West Lake Rd.
Contact: Your fantasy football friends
MONDAY 11.26
Final week to catch the NPAA Invitational Exhibit
The Northwest Pennsylvania Artist Association is presenting members' works at the Cummings Gallery at Mercyhurst U. This exhibit is based on the message of freedom, including paintings, ceramics, photography and mixed media. This is the final week to attend, and even though freedom isn't free, this is.
Where: 501 East 38th Street
When: 9 a.m to 4 p.m.
Contact: 824.2092 or www.npaaonline.org
TUESDAY 11.27
Erie Station Dinner Theatre presents: "Christmas Memories"
Okay, you've chowed your way through all the leftovers and not a scrap of turkey or a dap of relish remains. This means you're officially done with one holiday and ready to start celebrating the next, so head to the Erie Station Dinner Threat for lunch and for an all new show -- a heart-warming musical that celebrates the true meaning of Christmas.
When: Noon
Where: 4940 Peach St.
Contact: 864.2022