Interest growing in 'The Community's College'
Edinboro University officials say more than 150 would-be students have expressed an interest in the new Porreco College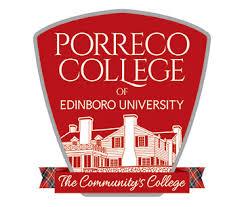 When Edinboro University officials unveiled their concept of a community college for Erie area residents in March, they estimated that they could accommodate 150 students at the newly dubbed Porreco College campus on West 38th Street.
But with more than two months remaining before the start of classes, those officials are revising that estimate due to the number of would-be students inquiring about the concept.
As of last week, more than 150 prospective students already have expressed an interest in what is officially known as Porreco College of Edinboro University – but what the university is calling "The Community's College."
That number includes students who've officially applied to the university as well as former Edinboro students who have asked to be reinstated as Porreco College students, Jeffrey Hileman, a university spokesman, said.
Hileman said the university would continue to accept applications, despite the earlier projection of being able to accommodate 150 students at the 26-acre Millcreek Township campus.
"That wasn't a hard cutoff," he said of the 150 figure. "If interest is greater than that, we have the capacity to enroll more students."
Hileman said the university is pleased with the way area residents have responded to the concept.
"Things are going really well – there's been a great outpouring of support from the community and we've had building interest from prospective students," he said.
Those prospective students can choose among four associate degree programs – business administration, liberal studies, applied technology and human services-social services – and a certificate program in customer relations management.
While the cost of higher education has risen in rocket-like fashion in many places, the Porreco College price tag is one of its primary selling points.
Full-time Erie County residents enrolled in one of the aforementioned programs will pay no more than $2,395 per semester, thanks to a scholarship program known as the Porreco Promise – an endowment funded through private donations that will give students grants of $3,000 per year.
According to the school's website, grants also are available for part-time Erie County students enrolled in a degree or certificate program. Part-time students must take at least six credits to be eligible for grants.
Those interested in learning more about the new college can attend an informational Open House from 3 to 8 p.m.Wednesday, June 25, at the campus. For more information, visit the college website or call 814.836.1955.