It's Election Time in Erie
It's that time of year again. Yard signs, fliers, and campaign buttons, oh my!
April 20, 2011 at 12:06 AM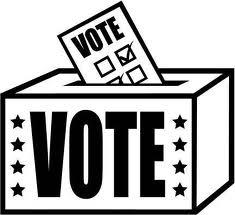 It's campaign season again, and this year's municipal primary elections will take place on Tuesday, May 17. In advance of that date, there's some good things to know about the upcoming races as well as several approaching deadlines voters should keep in mind.
Dozens of candidates will by vying for voters' attention in the coming weeks. Yard signs will sprout in neighborhoods across Erie County, mailboxes will be jammed with glossy candidate literature, and television viewers will long for the days of Sham-Wow commercials once candidates start running their advertising buys. To help cut through all that clutter, here are several local races that promise to be among the most interesting.
The Republican primary for the Erie County Controller features George W. Riedesel and Mary E. Schaaf, who will compete for the right to oppose incumbent Democrat Casimir J. "Kaz" Kwitowski in November. Controller's races are always important, as this office maintains county accounting, performs audits of revenues and accounts, and presides over all bid openings.
In addition to Controller, there are several seats up for election on the Erie County Council. The Republican primary between Gil Rocco and Rebecca Styn will determine who gets to take on incumbent Democrat Phil Fatica in November. The winner of that November general election will go on to represent the citizens of the Erie's First County Council District.
The Third County Council District has a Democratic primary race: Darlene Kenny will challenge incumbent Fiore Leone. This race is important, because the winner will not face Republican opposition in November, as the district is solidly Democratic.
Three Republicans seek to oust fellow Republican, incumbent Carol J. Loll, in the In the Seventh County Council District: Dan Galena, Patrick J. Gehrlein, and Clayton Schulze. As in the Third District race, the winner of this contest will not face opposition in November.
The Erie City Council races are slightly more complicated. Ten candidates, all Democrats, will engage in a high-stakes game of musical chairs, attempting to fill just four seats. In one race, seven candidates (three incumbents and four challengers) will attempt to fill three separate four-year terms. In the other race, three candidates are contending for a single two-year term in the seat once occupied by the late Jim Thomson. To complicate matters even further, two of the candidates in this race are also running for four-year terms.
Seeking the four-year terms are Melvin Witherspoon, incumbent Jessica Horan-Kunco, incumbent Mark Aleks Aleksandrowicz, Julia Calipo, incumbent Patrick S. Cappabianca, Bob Merski, and David Brennan. The two-year term will be won by either Melvin Witherspoon, Richard E. Wagner, or Bob Merski. Both Witherspoon and Merski are running for four-year terms as well.
Voters who missed the April 18 deadline to register to vote will not be able to vote in the primary election. However, voter registration begins again the day after the election for the November general election. Residents of Erie County who have not registered or have changed addresses should contact the Erie County Department of Voter Registration at 451-6275 or visit the department in person at 140 W. Sixth St. in Erie.
The deadline to apply for an absentee ballot is Tuesday, May 10. Those who are unable to make it to their polling place because of illness or physical disability may vote by absentee ballot, as well as voters who plan to be out of Erie County on Election Day. Voters may print and fill out the absentee ballot application available on the Erie County Department of Voter Registration's website or drop by the office to complete the application in person. The County Board of Elections must receive these absentee ballots no later than Friday, May 13.
On Election Day, voters sometimes encounter lines during peak times, which should be avoided. If possible, voters should plan on arriving at their polling place between 9 and 11 a.m., or between 1 and 4 p.m.
Voters who do not know where their polling place is located can also find that information on the Erie County Department of Voter Registration's website or visit the office.