JES Global Summit VI Speakers Announced
Two former first ladies round out another robust slate of speakers  
August 14, 2014 at 11:44 AM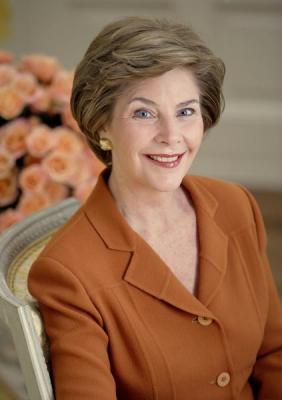 For the sixth year in a row, the Jefferson Educational Society's Global Summit is again on the horizon, and this year, the stars are brighter than ever.
As in past years, the lineup of speakers is a diverse collection of writers, politicians, and thinkers who will bring their perspectives on local, national, and international issues to Erie.
"This is important because when we talk about a 'learning society,' we have inside ideas and inside discussion from people in the community," said Ferki Ferati, vice president and executive director of the JES. "What's missing is an essential part - which is to bring in ideas from the outside. It's important to get people to start thinking about these issues."
Ferati's lineup - like those in the past - will give Erieites plenty to think about.
On Tuesday, Nov. 4, author and journalist Charles C. Mann will present "The Americas Before Columbus" and will follow that up with a luncheon on Wednesday, Nov. 5 with "The Aspirin Wars: Money, Medicine, and 100 years of Rampant Drug Company Competition."
Later that night, Poet, Critic, and Harvard Professor Steven Burt will tell us "Why People Need Poetry." On Thursday, Nov. 6, vice president of the Brookings Institution Bruce Katz will take on a hot local topic - "The Metropolitan Revolution - The Future of Erie?"
Sister Joan Chittister of the Benedictine Sisters of Erie will discuss "The Future of Women in the Catholic Church" on Friday night.
On Monday, Nov. 10, sparks may fly as former chair of the Republican National Committee - Michael Steele - will debate Vice Chair of the Democratic National Committee Donna Brazile on topics ranging from income inequality to immigration to healthcare.
And finally, on Tuesday, Nov. 11, in what is expected to be one of the Summit's best-attended events, former First Lady of the United States Laura Bush and former First Lady of the Commonwealth of Pennsylvania Michele Ridge will address "The Challenges for Women in Government."
Tickets go one sale on Monday, Aug. 18 at 9 a.m. Special "early bird" rates as well as drastically reduced prices for teachers and students are available.
For more information on the Jefferson Educational Society's Global Summit VI, visit www.JESerie.org or phone 814.459.8000.