Kindred Spirits
Conversation and Book Reading with Sister Joan Chittister at the new Studio at St. Mary's on Nov. 18  
November 11, 2015 at 9:15 AM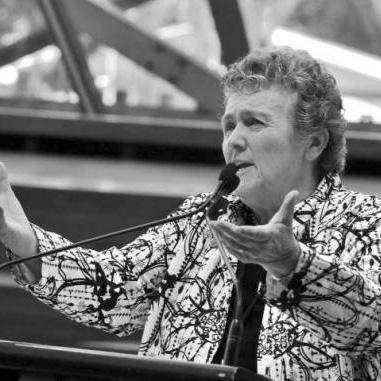 Sure, pets are family members, but can they also be spiritual guides? Sister Joan Chittister thinks so. She'll explain why in a discussion and reading of her latest book, Two Dogs and a Parrot: What Our Animal Friends Can Teach Us About Life, at the newly formed writing Studio at St. Mary's, located in the former St. Mary's elementary school.
Two Dogs and a Parrot relates the relationships Chittister had with the dogs Duffy and Danny, and a parrot, Lady. Each story is a relatable tale in which she learns profound life lessons beyond the simple narrative of a minor event.
Chittister writes, "animals drew me out of myself and made me aware of another whole level of what it means to be alive. They gave me a much broader vision than it would have been if I had shaped it for myself …"
The event will also include excerpts from the new biography of Chittister, Joan Chittister: from Certainty to Faith, written by Tom Roberts. 
Light refreshments will be provided and several of Chittister's other books will be available for purchase and signing.
Reservations are appreciated, and should be made by calling 459.9224 or sending an email to Sister Mary Ellen Plumb at maryellenosb1@yahoo.com by Nov. 16. – Mary Birdsong
Nov. 18 // 5 to 6:30 p.m. // The Studio At St. Mary's, 310 East 10th St., use parking lot entrance // 459.9224