Labor on Labor Day
A Labor Day reflection beyond the booze and schmooze. 
September 1, 2014 at 8:00 AM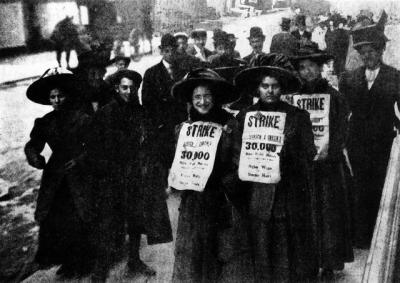 Labor on Labor Day.
That's what my football coach used to scream in the ear hole of my helmet as my teammates and I practiced at 7 a.m. on a day when our peers slept off the Sunday afternoon boozefest I can now admit to since I'm now a registered adult.
I'd imagine the day off, the drinking with friends in anticipation of an extra day of rest, and perhaps some family time, is how most of America thinks of Labor Day.
But the holiday has now taken on a rather ironic character in an age of deregulation of policies that were intended to protect the American worker and provide sustainable, family supporting wages.
Let's not forget the rhetorical - and sometimes literal - assault on organized labor that has led many mostly poor and undereducated Americans to believe that they are better off negotiating for themselves then they would be as part of a collective bargaining unit.
A 2013 study by the U.S. Bureau of Labor Statistics found that approximately 3.3 million hourly wage earners over the age of 16 work at or below the federal minimum wage of $7.25 per hour.  
The vast majority of those working at or below minimum wage are women and those working part-time jobs. But don't be fooled. Part-time work doesn't necessarily mean part-time hours. Forty-six percent of this labor pool work more than 40 hours per week. Most minimum wage earners work in retail or education.  
Those in the northeast and mid-atlantic states are less likely to earn minimum wage.
If you live in the south, you're probably screwed.
If you live in Texas, you're definitely screwed.
Texas has the greatest number of people working at or below federal minimum wage of any state in the Union. It also has the lowest union membership in the country. It's not surprising that Texas is consistently listed as one of the country's most "business-friendly" states.
So as we gear up for the 2016 presidential election, let's start with a Labor Day reflection. Be wary of candidates that tell you to replace your $18/hour job with two $9/hour jobs as Mitt Romney said in 2012. And when Rick Perry says Texas is good model for the rest of the country, remember that Texas never really wanted to be part of the Great Experiment in first place. He's just some guy screaming in your ear hole.