Local Authors Release Book
Fantasy/ Sci-fi fans, take note - the Screamicorn is here!  
August 27, 2014 at 3:25 PM
On Friday, Aug. 29 at 8 p.m., local authors Brian Zielinski and Paul Stempka will officially release their 284-page illustrated fantasy/sci-fi novel Halfwater during a launch party at the Brewerie, 123 W. 14th St.
Published by Jabberwocky Facepunch, Halfwater is the strange saga of Boldizar - a mutant living in the not-too-distant future on a dystopian Earth. While returning something called a "dog polisher" to its wealthy and dangerous owner, Boldizar discovers... well, I've already said too much.
Richly illustrated and flush with lush, surreal description, "Halfwater" is a robust-yet-warped journey filled with "aliens, creatures, mutants, cyborgs, gladiators, mystery, inventive cursing, ultraviolence, sexy times, and one seriously irate Screamicorn," according to a press release issued last week.
Yeah. A Screamicorn, which is exactly what you think it is - a "horrific skinless unicorn cursed to roam the earth forever in anger, sonically assaulting anyone or anything that upsets him," said co-creator Paul Stempka, who illustrated "Halfwater."
The idea for the book began innocently enough, albeit in an unlikely place.
"Brian and I both worked together at GE, and Brian sent an email to me - just a paragraph, really, and I responded with a paragraph of my own," Stempka said. "We did that for a couple of weeks, and then a couple of months later, Brian approached me and said 'I think I could make a story out of this,' and I said 'Are you serious?'"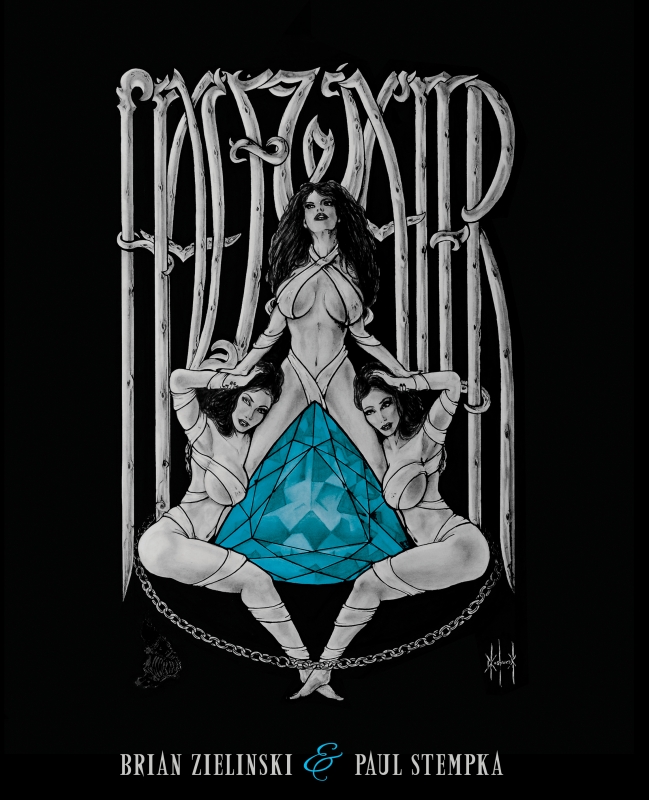 Zielinski and Stempka worked on the book sporadically for about two years, but got really serious about two years ago. "From the very first email, it took us, right around four years," said Stempka. "So we kinda built a world and we stuck with it." 
Building that world was an extended creative exercise between Zielinksi and Stempka - one they hope will pay off in the future.
"Honestly and frankly," Stempka said, "we're both hoping that people will see the book for what it is; it's not for everybody, but we think those who do see it will like it."
For more information on Halfwater, check out https://www.facebook.com/HALFWATERtheBook or stop by the Brewerie on Friday night.