LSD = PED?
Sundance-screened Dockumentary with local connections explores another side of drugs in baseball.
February 5, 2014 at 7:35 AM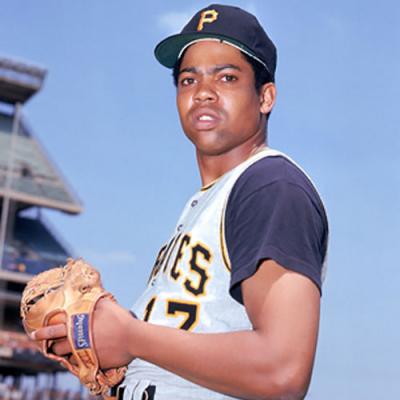 Hey man, you ever hear about that one guy?
You know, that one guy in baseball who like totally pitched a no-hitter on acid?
What – you think that the first time drugs made their way into baseball was when Sammy Sosa and Barry Bonds went from stringy, thin, scarecrow-men to freakishly horse-thighed brutes with craniums twice the necessary size?
Hell no. Drugs and baseball go way back, like Tinker and Evers and Chance. Those civil war soldiers who played the earliest versions of the game were probably all whacked out on laudanum or whatever, and Babe Ruth was rumored to sneak out of the ballpark for beers between innings. Postwar, amphetamines ran rampant 'round the basepaths, and probably every single one of your childhood heroes took them. By the handful. Turns out, your heroes weren't so much out-playing their opponents as they were out-dosing them.
Think even of tobacco, a stimulant. The average Joe's mental image of any generic baseball player centers on a chipmunkishly overstuffed cheek full of long-leaf chewin' tobacky that would make even David Seville blush, and spit-sodden dugout floors fragrant with the spicy-sweet aroma of the nicotine-laden saliva of a dozen-odd men. Even up until recently, some players and managers have been known to smoke in the dugouts. You can't even smoke in bars anymore!
Anyway, Dock Ellis – Dock Phillip Ellis, Jr., yeah, that's his name – he, like, totally pitched a no-hitter for the Pittsburgh Pirates June 12, 1970. On acid.
So, the story goes that the flamboyant and outspoken young Ellis was in San Diego with his team on a Thursday, asked for permission to fly home to Los Angeles because he didn't have to pitch until Saturday, and dropped a few hits of LSD while waiting for his flight, obviously hoping to liven up a boring Thursday. And then on Friday at a friend's girlfriend's apartment, he took some more.
Except, it wasn't Friday; he had partied himself on through Friday into Saturday without even knowing it! Because, well, acid.
So about 2 p.m. on Saturday, Ellis' friend's girlfriend was getting her news from the newspaper – as people used to do in those days – and she saw that the guy currently hallucinating in her Los Angeles apartment was supposed to climb a tiny dirt hill 120 miles away in front of thousands of people and very precisely throw a fist-sized leather sphere past nine San Diego Padres in, oh, just about 4 hours or so.
Remarkably, the acid-addled Ellis rejected the thesis that this was some sort of newspaper from the future, and accepted his unpleasant and inconvenient temporary reality.
Ellis made the 120 miles back to San Diego, arriving around 4:30 p.m., whereupon he commenced to climbing that tiny dirt hill. Which is when the weird appeared.
Almost as if on cue, a misty fog arose, painting the entire stadium in a spacey surrealistic slurry of silver. Ellis was erratic yet brilliant on the mound, serving up 8 walks and 6 strikeouts, but allowing no hits. Willie Stargell went yard twice for the Buckos, who eked out a win despite Roberto Clemente, Matty Alou, Bob Robertson, and Bill Mazeroski all drawing the collar that day.
In a 2008 NPR interview, Ellis – always known as a giver of good quote, dropped these dandies about the whole experience:
"The opposing team and my teammates, they knew I was high, but they didn't know what I was high on. They had no idea what LSD was other than what they see on TV with the hippies."
"I didn't see the hitters. All I could tell was if they were on the right side or the left side. the catcher put tape on his fingers so I could see the signals."
"There were times when the ball was hit back at me, I jumped because I thought it was coming fast, but the ball was coming slow."
"I never caught a ball from the catcher with two hands, because I thought that was a big ol' ball! And then sometimes it looks small."
"One time, I covered first base, and I caught the ball and I tagged the base, all in one motion, and I said, 'Oh, I just made a touchdown.'"
Sure, Ellis' story is amusing and fascinating and demented and righteous all at the same time, which is why a group of Austin, Tex.-based filmmakers decided to give this legendary trip its well-deserved and long-overdue documen... err, "Dockumentary" treatment. No No: A Dockumentary was directed and produced by Jeffrey Radice along with producers Mike Blizzard and Chris Cortez and co-producer Jeffrey Brown. It's Radice's directorial debut, and the film screened at the Sundance Film Festival late this January.
But Radice's film is not all Lucy in the sky with diamonds. Ellis flatly stated in that same NPR interview that, "It was easier to pitch with the LSD because I was so used to medicating myself. That's the way I was dealing with the fear of failure, the fear of losing, the fear of winning. Over 90 percent of the Major League was using Dexamyl [a stimulant] when I was playing. It was part of the game, you know."
It was, and it or something like it probably still is, but No No attempts to document not only the hilarity of a grown man performing to a penultimate level in a highly competitive sport while on a psychotropic hallucinogen, but also his harrowing battle with addiction and his post-baseball redemption as an addiction counselor.
Helping to paint that picture is Erie native Kevin-John Jobczinski, who is certainly no stranger to the pages of the Erie Reader. Jobczynski is a Disney Master Artist who provides original art for the Disney art galleries in each park – high-end stuff depicting the attractions, characters, and sights throughout Disney's resorts and parks. His first major piece – of the notorious hatbox Ghost from Disneyland's Haunted Mansion – debuted in December.
And although he's reached a very lofty perch in a very competitive profession, he's still probably best-known for producing high-quality images of well-known athletes, making him a natural choice to work on No No.
"I met the producers and directors when I was creating art for the Roberto Clemente family at the Clemente Musuem in Pittsburgh," he told me from home in Florida. "They were gathering interviews, and we met. They liked my style, and asked me to be a part of the film."
Jobczynski's contribution to the film is as vivid and vibrant one would expect in a movie that features LSD usage as one of the major storylines.
"They have 'gaps' in the film – its a documentary – where they have no film or photos for the stories being told, so they had me create art to fill in those gaps, to give visuals to the viewers. In some cases, they put my realistic art to animation. It is so sick!" he said.
Sounds trippy. And thanks to the combined efforts of those who worked on this film, the next time someone asks you about that one guy in baseball who, like, totally pitched a no-hitter on acid, you can tell them that yes, you've heard the tale of Dock Ellis – the only known professional athlete (so far) to use LSD as a PED.
For more information on No No: A Dockumentary, visit www.nonoadockumentary.com. Contact Cory Vaillancourt at cVaillancourt@ErieReader.com.