Making a Case for Decriminalization
Weighing the costs and benefits
October 25, 2017 at 3:00 PM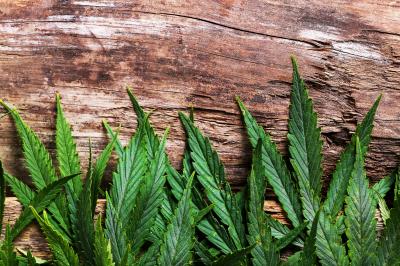 THURSDAY, OCT. 26
It doesn't take much to be classified as a criminal — possessing less than 30 grams of marijuana (under an ounce) can weigh heavily on an individual's future prospects, hampering one's ability to land a decent job, housing, or education. It can also lead to up to a month in jail.
Marijuana possession arrests — which accounted for nearly half of all drug possession arrests last year — also weigh heavily on taxpayers and communities (especially those of color, where minorities are written up eight times more frequently than their white counterparts). According to a study by the American Civil Liberties Union (ACLU) of Pennsylvania, $225.3 million was spent statewide on marijuana arrests between 2010-2016, with 8 out of 10 of those arrests being for possession only.  The numbers have skyrocketed within the past seven years — State Police made 2,221 arrests in 2010 versus 4,612 in 2016, a staggering 108 percent increase. 
"In order to help reduce mass incarceration, which is fueled by low-level drug arrests, we need to reduce the criminality of possessing small amounts of cannabis and cannabis-related paraphernalia to a summary offense," says Art Leopold, a representative of Keystone Progress. 
This means treating marijuana possession like a parking ticket rather than a ticket into an  overburdened prison system. Philadelphia (both the city and its encompassing county) decriminalized marijuana in October 2014, and since then, arrests have dropped by 88 percent. Four other cities have followed suit — Pittsburgh, Harrisburg, State College, and Lancaster. 
The Adult Education Committee of Unitarian Universalist Congregation of Erie (UUCE), Keystone Progress (Erie Chapter), the Erie Branch NAACP, Erie County United, and Temple Anshe Hesed's Social Action Committee will discuss why Erie should be the next in a public forum entitled "Casual Marijuana Use: A Crime or Civil Infraction?" at the Jefferson Educational Society. The discussion panel will consist of State Representative Ed Gainey (Allegheny County), Pastor Dale Snyder of St. James AME Church, Dr. Nicole Schoenberger (Associate Professor of Sociology at Penn State Erie), and Dr. Michael Balsan of UPMC Hamot Women's Hospital (neonatal-perinatal medicine). Moderating will be Marcus Atkinson, Executive Director of ServErie and host of the monthly interview show "NEXT" on WQLN radio.
Gainey will open the discussion with updates on House Bill 195, his proposed amendment to the state's Controlled Substances Act to decriminalize marijuana statewide, and share insights and observations from Pittsburgh's experiences with decriminalization. The other panelists will then issue brief statements before the forum begins in earnest, with questions from the public encouraged in the time remaining. Leopold has encouraged Erie Chief of Police Don Dacus, all city councilperson, local and state legislators to attend. 
Leopold explains: "It's not legalization. We can't [authorize] that on a state level. When we mention decriminalization, some take that to mean, 'Oh you're all just gonna smoke pot now.' That's not our purview; we're about reducing the burden on the community." 
— Matt Swanseger
Don't let your chance to be heard go up in smoke; get involved Thursday, Oct. 26 at the Jefferson Educational Society, 3207 State Street. The forum is free to the public and will take place from 7 to 8:30 p.m.